Marvel's 'What If…?': 1 Similarity Between T'Challa and Peter Quill Inspired Black Panther Star-Lord Episode
The series premiere of What If…? was a dream for Peggy Carter fans. The Marvel animated series showed what would have happened if she became Captain Carter. The second episode may prove to be even more emotional. It contains the final performance of Chadwick Boseman as the voice of T'Challa. The episode explores what the Marvel universe might have been like if T'Challa had become Star-Lord instead of Peter Quill. 
[Spoiler alert: This article contains spoilers for episode 2 of Marvel's What If…?]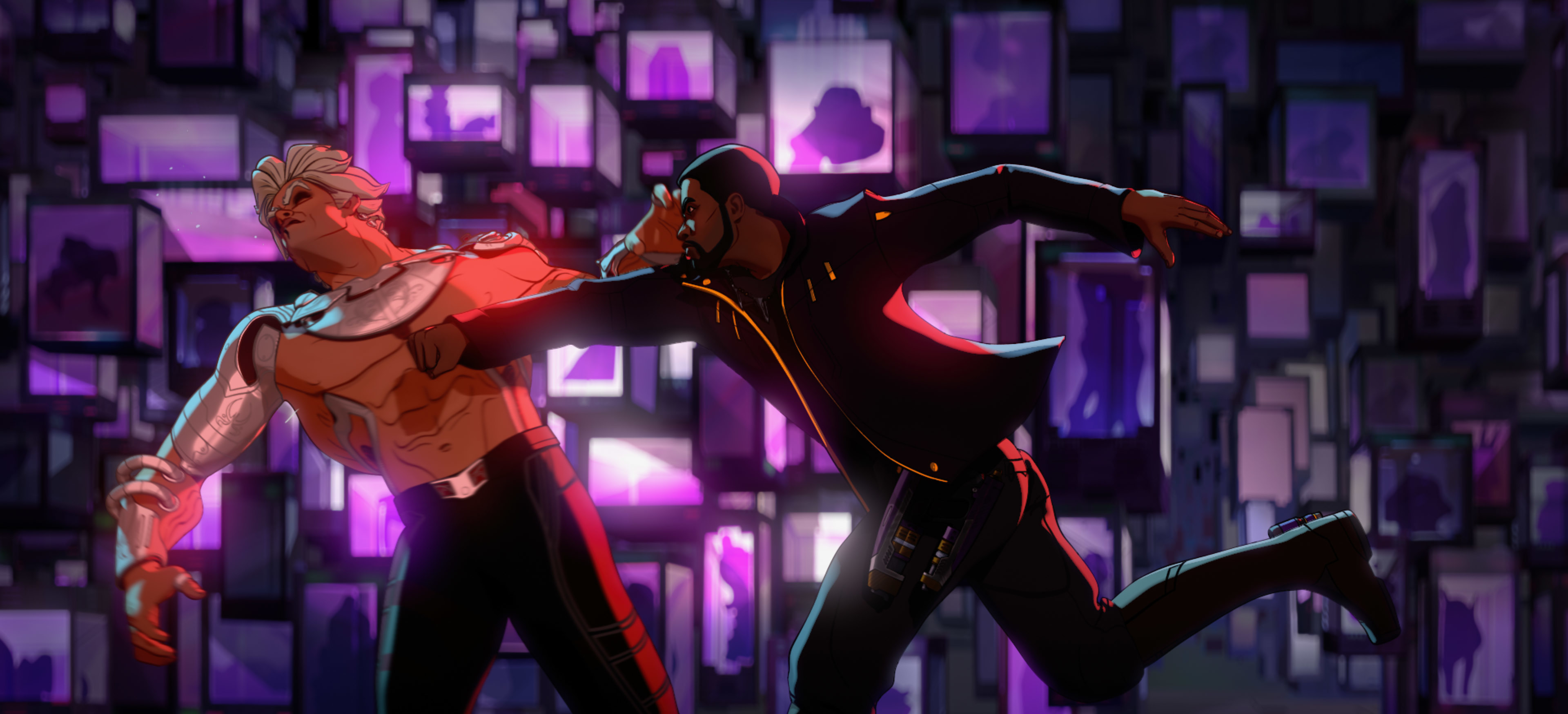 What If…? head writer A.C. Bradley, director Bryan Andrews and Watcher actor Jeffrey Wright spoke about the show in a Zoom press conference on Aug. 1. The trio described how Boseman's episode came to be. New episodes of Marvel's What If…? premiere Wednesdays on Disney+.
T'Challa and Peter Quill had 1 thing in common that made Marvel ask 'What If….?'
Bradley said she began working on the T'Challa episode two years ago. Boseman died Aug. 28, 2020 and completed his voice recordings.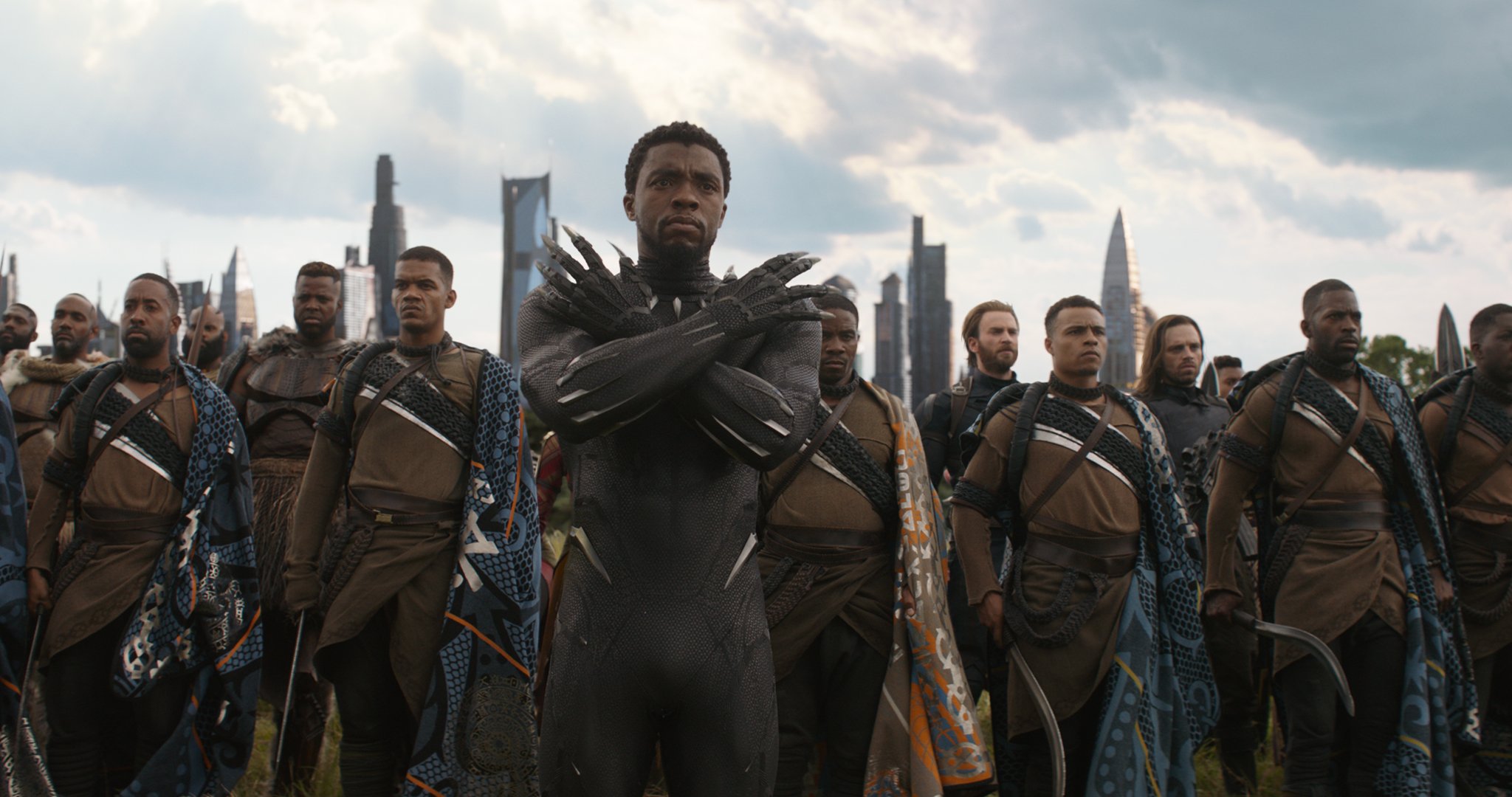 RELATED: Marvel's 'What If…?': The Reason Chadwick Boseman Agreed to Play Black Panther One Last Time
"In the writers' room, we had a poster that had all the characters on it," Bradley said. "We realized that T'Challa and Peter Quill are the same age, or very close to it. So, spoiler, I think, Yondu takes the wrong kid, who-other 9-year-olds are running around the MCU, around about the same time? It was like, if he gets a little bit lost, the end up in Wakanda. And, you know, all humans look alike."
'What If' Black Panther was in space?
What If…? puts Marvel heroes in different situations to see how they'd react. If T'Challa didn't have Wakanda to protect, he'd still be a hero.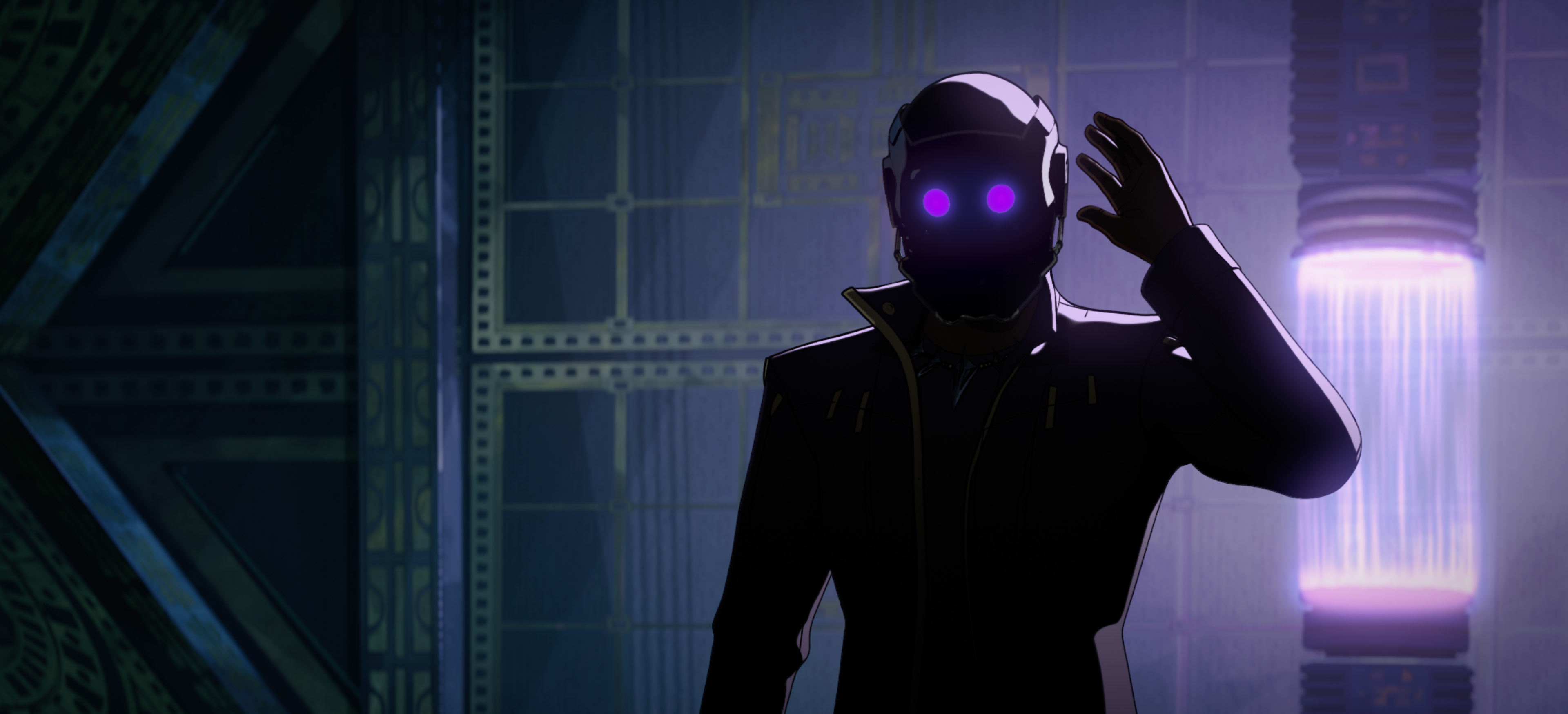 RELATED: Marvel's 'What If…?' Could Only Work In Animation, Producer Says — Here's Why
"Trying to find the other side of the hero is the whole point of the show," Bradley said. "T'Challa is an interesting character because he's not a character that arcs himself. He's a character that changes the world around him. And he doesn't go through a transformation, he transforms the world. So, then, taking a step back would be, well, how would T'Challa transform outer space? That's how you get that episode."
Chadwick Boseman left his mark on 'What If…?'
By the time he'd recorded his What If…? episode, Boseman had played Black Panther in four movies: Captain America: Civil War, Black Panther, Avengers: Infinity War and Avengers: Endgame. Directing Boseman was unlike any other actor Andrews directed.
"He's theatrically trained," Andrews said. "Sometimes you get the actors in the booth who like to work differently, based on the needs or wants of the particular actor at play. Sometimes they want to just hit the line, hit the line, hit the line, be done, move onto the next one, it's cool. But some read it like a scene and he really wanted to do it like a play, like reading the scene descriptions in between, really build it out like a play because that's how he's trained, that's what he's comfortable with, that's what he wanted to do. It was so much fun being able to do that."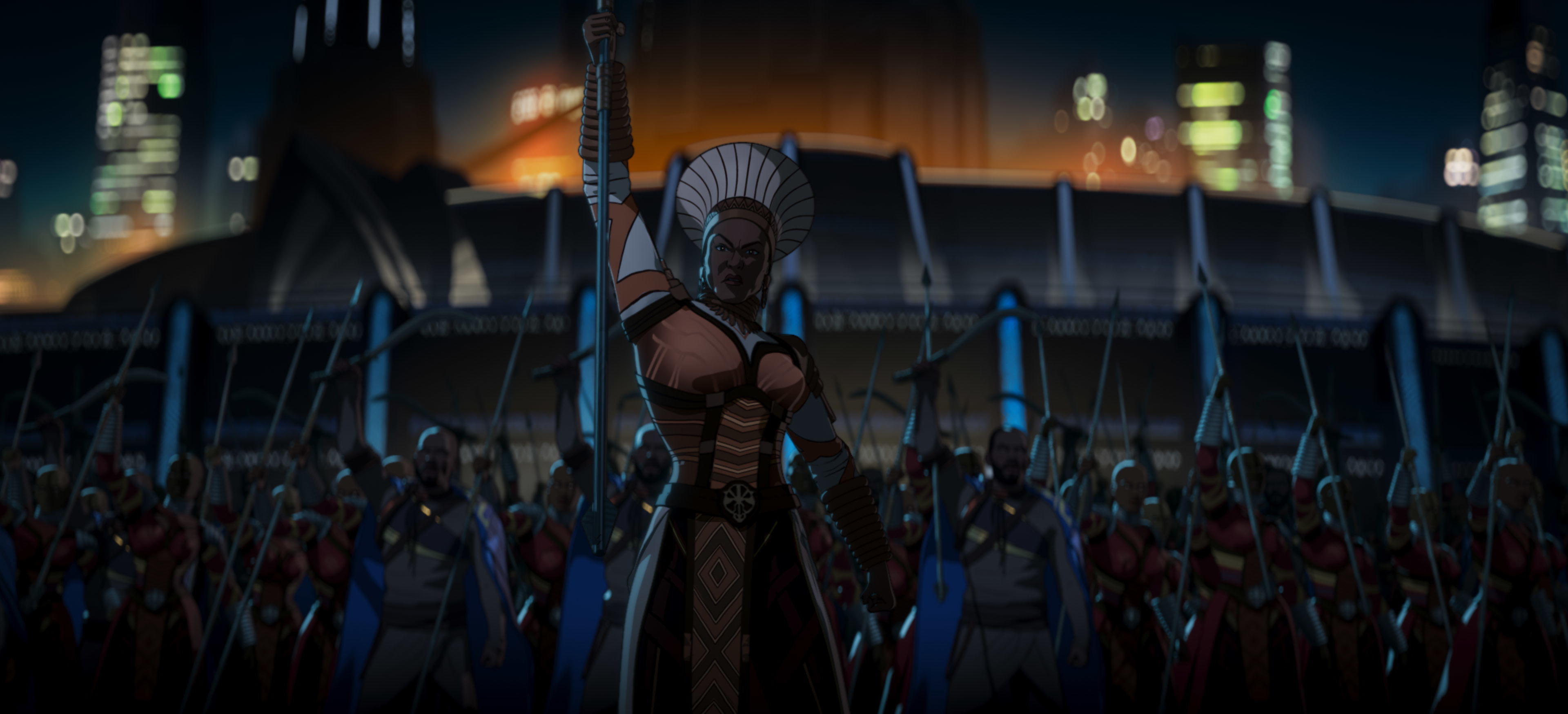 RELATED: How Many Episodes of 'What If…?' Is Chadwick Boseman In?
As the voice of The Watcher, Wright did not work with Boseman. However, they had crossed paths at Comic-Con. Boseman was there for Marvel, and Wright was representing Westworld.
"I actually met Chadwick for the first time I think at Comic-Con in the bathroom," Wright said. "We had a really wonderful exchange. He said some wonderful things. Then we'd run into each to her here and there after. It was a lovely surprise to find that we would have the opportunity at least to be in the same space with What If…? This being the last performance that we'll get from him, I find very moving."