Marvel Will Not Recast T'Challa — How They Plan to Pay Tribute to Chadwick Boseman in 'Black Panther 2'
Marvel has not been concerned about the future of the Black Panther franchise in the wake of Chadwick Boseman's tragic death. Instead, they have been focused on paying proper tribute to the late actor. There are many decisions that Kevin Feige and Marvel Studios will have to make about how they will move forward with the history-making franchise. But, one thing is for sure, they will not recast Boseman's King T'Challa.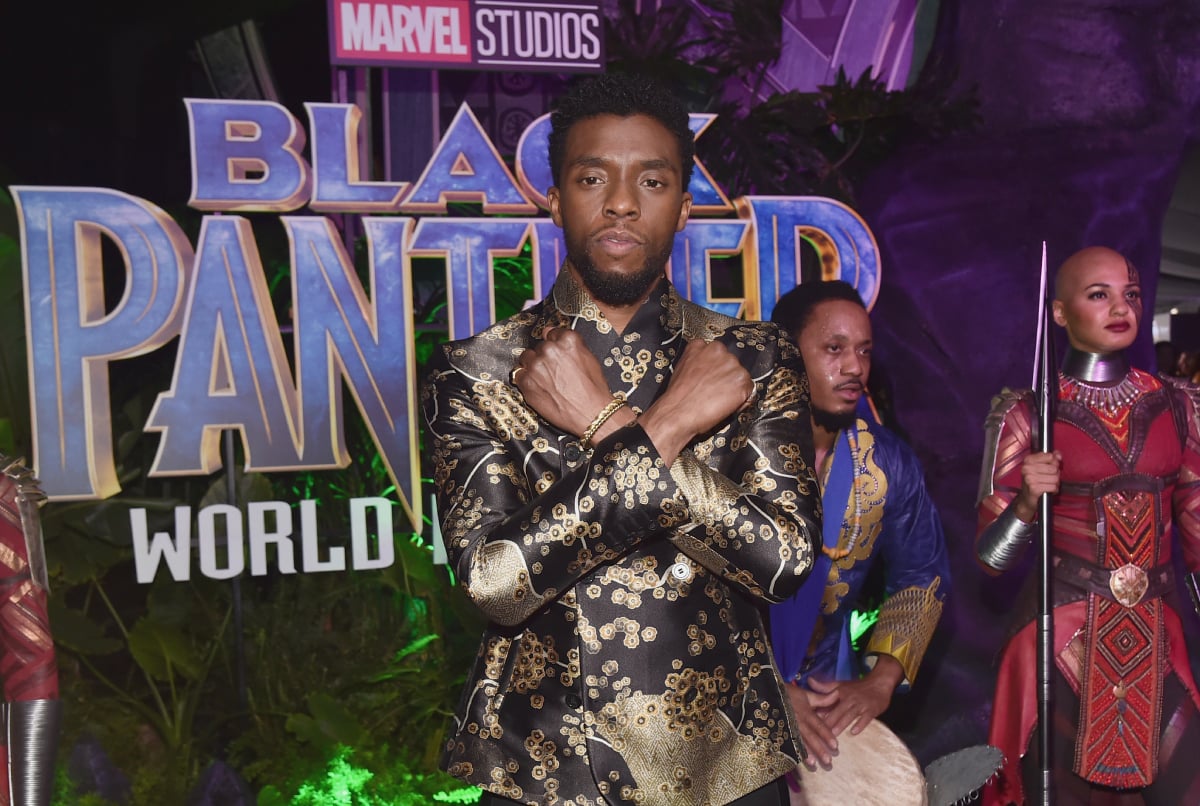 Chadwick Boseman was certain he would star in 'Black Panther 2' until his final days
As fans know by now, Boseman kept his battle with colon cancer a secret from nearly everyone. Outside of a handful of family members and close friends, no one was aware of Boseman's health struggle or his prognosis.
According to The Hollywood Reporter, up until one week before his death, Boseman was certain he would beat cancer, gain weight, and star in Black Panther 2. Director Ryan Coogler had already set production in motion. Boseman was scheduled to begin his training for the role this month. They scheduled shooting to begin in March 2021 so the film could hit theaters in May 2022.
"I spent the last year preparing, imagining, and writing words for him to say that we weren't destined to see," Coogler wrote in a tribute to Boseman. "It leaves me broken knowing that I won't be able to watch another close-up of him in the monitor again or walk up to him and ask for another take."
Marvel will write King T'Challa out of 'Black Panther 2'
As We Got This Covered notes, Marvel could very easily end the Black Panther franchise right now. It broke the one billion dollar mark at the box office. It was also the first superhero film to earn an Academy Award nomination for Best Picture. They could leave the pop culture landmark as is – a permanent tribute to Boseman and the legacy of T'Challa.
But, that's not what Disney has planned, according to a reliable insider. While a delay on Black Panther 2 is inevitable, they will move forward with the project. However, there will be some significant script changes.
The source says that Marvel's current plan is to write T'Challa out of Black Panther 2 before the story begins. He will reportedly die off-screen, and this allows Shuri (Letitia Wright) to take the mantle of Black Panther and become the new permanent leader of Wakanda.
There will most likely be some kind of tribute to Boseman and King T'Challa so Marvel can pay their respects.
Will Marvel pay tribute to Chadwick Boseman in 'Captain Marvel 2'?
According to We Got This Covered, Marvel will give Boseman's Black Panther the "send-off he deserves" in Black Panther 2. However, their insider also claims the studio wants a tribute scene to Boseman in Captain Marvel 2.
They reportedly want to do a scene that features the heroes honoring T'Challa after his death off-screen. It's not clear how this would exactly play out. It's also not clear how the other characters would find out about King T'Challa's death.
There have been reports of Captain Marvel 2 being more of an ensemble piece, like a "mini-Avengers," instead of a solo flick. This could give other big stars in the MCU a chance to pay their respects to T'Challa together.
The idea is that Captain Marvel 2 could be put together like Captain America: Civil War. Ironically, that film was Boseman's first appearance as Black Panther in the Marvel Cinematic Universe.