Marvel's A-Force: 'Black Panther's' Letitia Wright Claims It Is 'Only a Matter of Time' Before Fans Get an All-Female Avengers Movie
Marvel star Letitia Wright is the latest 'Avengers: Endgame' star to speak out about putting together the all-female Avengers team known as A-Force.
Rumors of an all-female Avengers squad known as Marvel's A-Force have been swirling ever since that memorable moment in Avengers: Endgame that featured every female MCU character from Brie Larson's Captain Marvel to Gwyneth Paltrow's Pepper Potts as Rescue. Both Larson and Scarlett Johansson have voiced their support for an A-Force movie. And now, Black Panther's Letitia Wright (Shuri) says it's "only a matter of time" before fans get an all-female Avengers.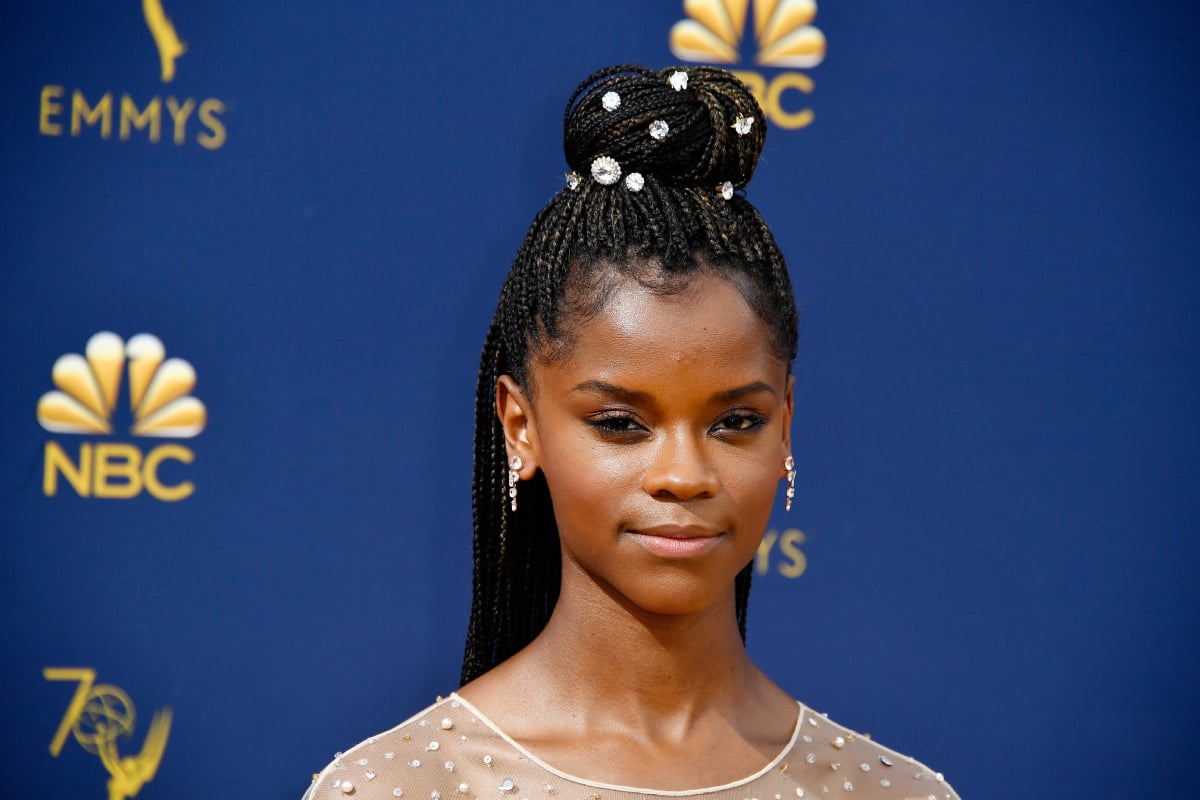 Brie Larson and her female co-stars pitched the 'A-Force' idea to Marvel president Kevin Feige
In October 2019, Variety reported that Larson and her female Marvel co-stars talked with studio boss Kevin Feige about their A-Force idea.
"I will say that a lot of the female cast members from Marvel walked up to Kevin and we were like, 'We are in this together, we want to do this,'" Larson explained. "What that means, I have no idea."
That same month, Variety also reported that Johansson was pushing for an all-female Avengers movie. Even though her Black Widow character's time in the MCU is coming to a close, Johansson still wants to see the A-Force come to life.
Johansson noted that the group of actresses is "incredibly powerful," and when they come together it's "explosive and unstoppable."
"So yes, I'm pushing for that. I think audiences want it and I'm definitely one of them," Johansson said.
Feige has made a more-diverse MCU a priority ever since the original Avengers movie in 2012, according to Mark Ruffalo (Bruce Banner). Earlier this year, Ruffalo said Feige fought Disney execs because they didn't "believe that anyone will go to a female-starring super movie."
The leader of Marvel Comics' 'A-Force' has yet to be introduced into the MCU
If and when Marvel does move forward with an A-Force movie, which characters would be a part of the team? As Cheat Sheet has previously reported, in the Marvel comics the character who usually leads the A-Force is She-Hulk.
Marvel has already confirmed they will be introducing She-Hulk during phase 4 in a new Disney+ series. They've yet to cast anyone in the role, but this series could definitely lay the groundwork for an A-Force project.
Marvel does, however, have the habit of giving their major characters a solo movie before using them in an ensemble. This could mean that an A-Force movie is even further down the road if She-Hulk gets a solo film.
Other possible members of A-Force are Larson's Captain Marvel, Tessa Thompson's Valkyrie, and Natalie Portman's Jane Foster. Another possibility is Wright's Shuri, who many believe will take over the Black Panther mantle in the wake of Chadwick Boseman's death.
Letitia Wright says it's 'only a matter of time' before fans see an all-female Avengers in the MCU
As Yahoo! notes, Feige and Black Panther director Ryan Coogler are trying to figure out where to go with Black Panther 2 after Boseman's passing. The most popular option by far on social media is for Wright's Shuri to elevate to Black Panther status.
As T'Challa's sister, rumors swirled before Boseman's death that Marvel would pass the mantle to Shuri in a future Black Panther sequel. Many fans noticed that she was front and center during the famous girl power moment in Endgame.
Wright has actively campaigned to Feige and Marvel exec Victoria Alonso for an all-female Avengers movie. But she says there is no need to fight for it anymore because it's inevitable.
"I don't think we have to fight for it," Wright says. "Victoria Alonso is very strong about spearheading it, alongside Kevin. It's only a matter of time before they do it."
Phase 4 of the Marvel Cinematic Universe begins in late November of early December with the premiere of WandaVision starring Elizabeth Olsen on Disney+.