Marvel's 'A-Force': Letitia Wright Knows Exactly Who She Wants By Her Side in the All-Female Avengers Movie
Marvel first sparked rumors of a possible A-Force movie when they put all of their female heroes together on screen for a brief moment in Avengers: Endgame. Since then, a number of female stars in the Marvel Cinematic Universe have voiced their support for an all-female Avengers movie. This includes Black Panther star Letitia Wright (Shuri), and she knows exactly which Avenger she wants by her side.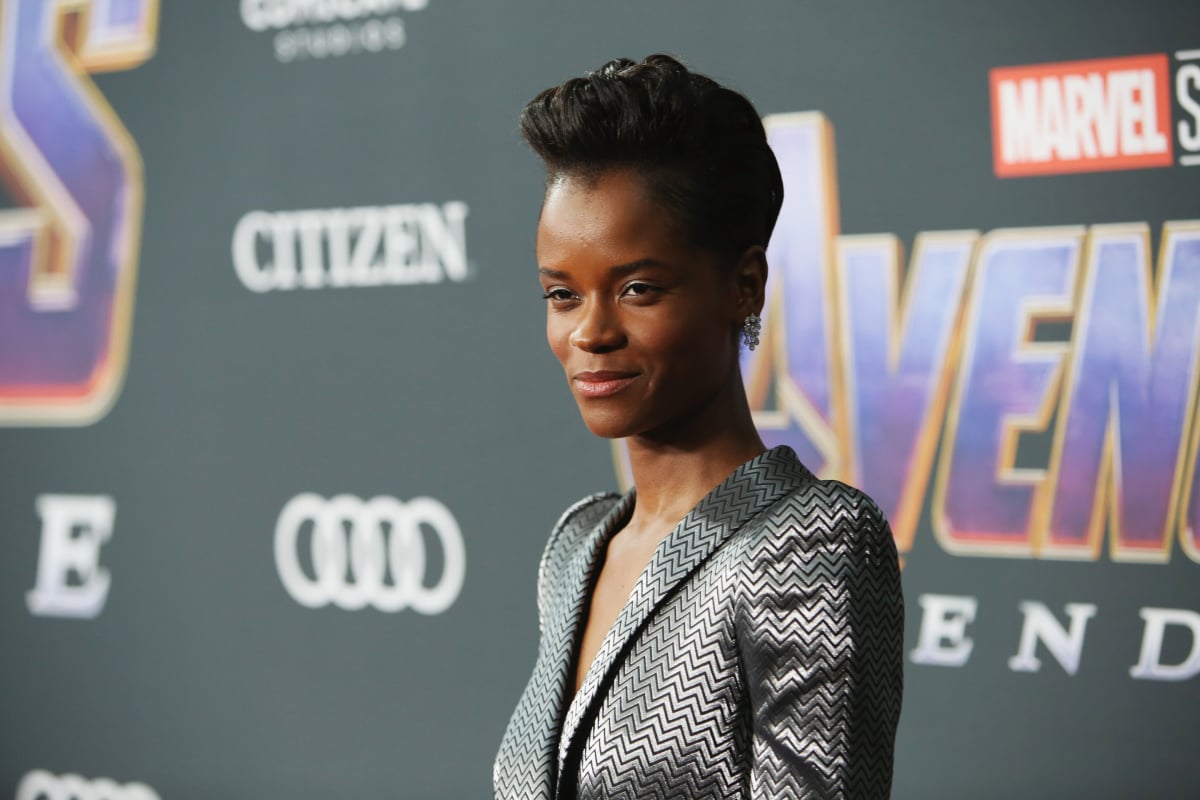 The 'A-Force' is relatively new to the Marvel comics
The group of female heroes known as the A-Force first appeared in Marvel comics in 2015. As Cheat Sheet previously reported, they made their debut during the Secret Wars crossover. Singularity creates a group of female superheroes when she recruits Captain Marvel, She-Hulk, Dazzler, Medusa, and Nico to help her fight Anti-Matter.
Once they destroy their enemy, they decide to stay together and call themselves A-Force. The team didn't last long, however. After their own 15-issue series, they split up after Civil War II.
When it comes to the MCU, A-Force will probably look very different. Captain Marvel (Brie Larson) would be a likely member, as Brie Larson has already told Marvel boss Kevin Feige that she wants an all-female Avengers movie to happen. She-Hulk is also a strong possibility, as she has her own Disney+ series coming in 2022. Marvel has yet to cast anyone in the role.
Other possibilities for A-Force include Karen Gillan's Nebula, Tessa Thompson's Valkyrie, Natalie Portman's Jane Foster aka Thor, and Elizabeth Olsen's Scarlet Witch.
Will Letitia Wright's Shuri be the next Black Panther?
Another strong contender for MCU's A-Force is Letitia Wright. However, the question is if she would appear as tech genius Shuri (Wakanda's equivalent to Tony Stark) or as the Black Panther. As Yahoo! News points out, Chadwick Boseman's death has complicated Marvel's plans for the Black Panther franchise.
Fans have made it clear that they do not want the studio to recast the role of T'Challa, Wakanda's king and hero. Instead of going with that unpopular choice, Marvel will most likely hand over the Black Panther mantle to another character.
Social media has embraced Wright's Shuri, T'Challa's sister, as the person to take over in Black Panther 2. Wright says that it's been amazing to see Shuri's popularity grow all over the world since Black Panther hit theaters in 2018.
"It was always a dream of mine to play someone that can be impactful not only for Black women but also just for women around the world and young people, too," Wright said. "To be able to have a combination of people and audience members who are so thrilled and appreciative of Shuri is a good feeling. I feel like I contributed something positive in the world."
Letitia Wright reveals her dream line-up for Marvel's 'A-Force'
Shuri was front and center during that memorable moment in Avengers: Endgame. It would be a surprise if she wasn't part of the all-female Avengers movie. She came close to confirming the project was in the works during a recent interview.
Wright said that they "don't have to fight for it" because Feige and Marvel exec Victoria Alonso are "spearheading" the project. When it comes to her dream line-up for the A-Force in the MCU, she says Captain Marvel is a must.
"Definitely have to have Captain Marvel, definitely," Wright says. "With Shuri and Captain Marvel side by side, an all-female Avengers movie would absolutely fly higher, further faster… to the top of the box office charts."
Wright named her Black Panther co-stars Danai Gurira Okoye, Lupita Nyong'o's Nakia, and Angela Basset's Ramonda. She also mentioned Tessa Thompson's Valkyrie.
Black Panther and Avengers: Endgame are streaming on Disney+.