Marvel's 'Black Panther' and 'Community' Have 1 Notable Connection
At first glance, Community and the Marvel Cinematic Universe might not seem to have much in common. The former was a goofy comedy TV series about a community college, and the latter is a 23-movies-and-counting juggernaut that dominates the pop culture conversation. 
Dig a little deeper, however, and there's plenty of connective tissue to be found. Two of Marvel's major directors came from Community, and now Community shares some DNA with one of Marvel's biggest hits, Black Panther.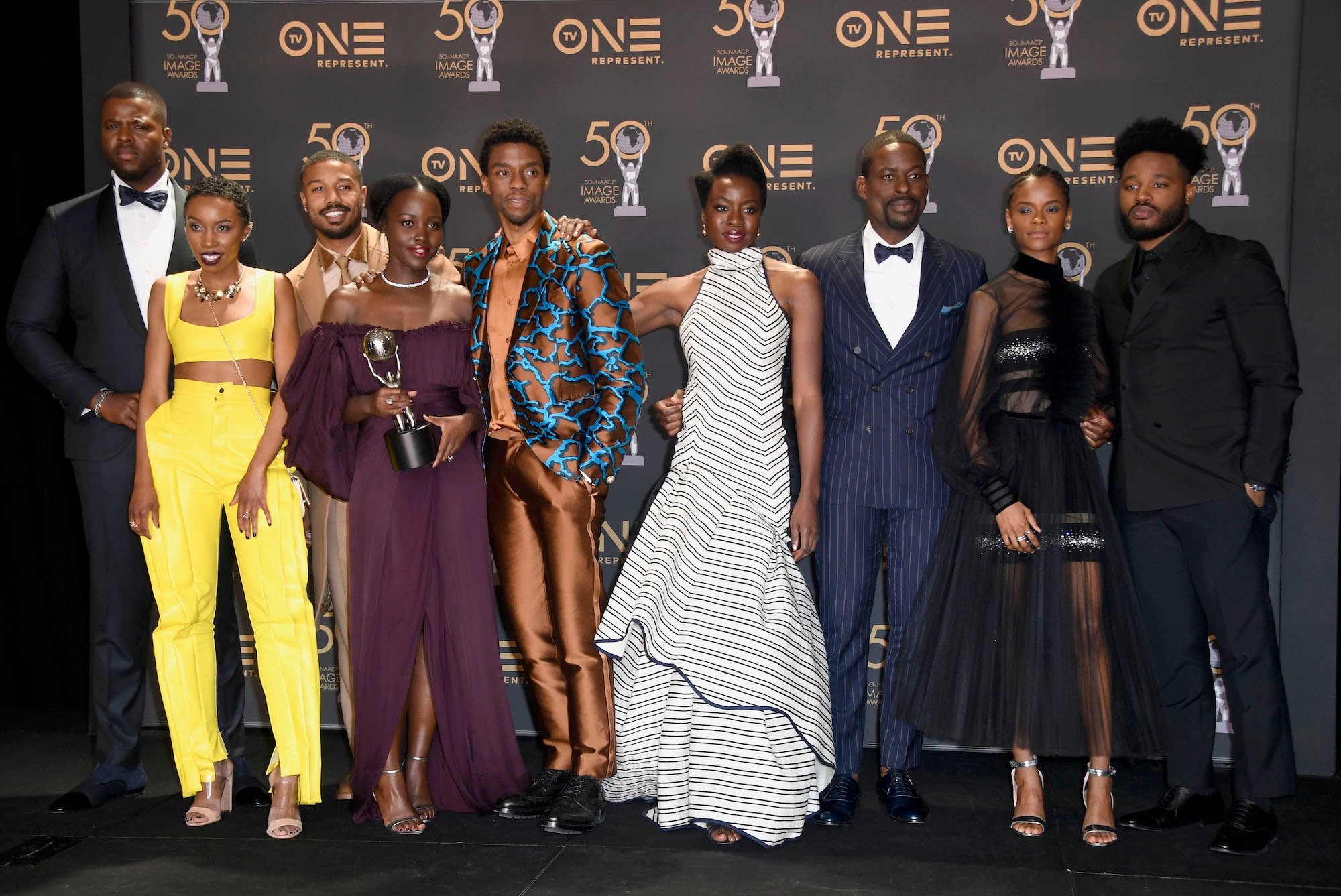 Joe and Anthony Russo came from 'Community'
One of the reasons Joe and Anthony Russo raised eyebrows when they were chosen to direct Captain America: The Winter Soldier, they didn't have an action movie background. Joss Whedon, the original Avengers director, at least came from a TV show that had a lot of action scenes: Buffy the Vampire Slayer. 
The Russo brothers had primarily come from the comedy world, having directed, together or separately, several episodes of the NBC series Community, which developed a cult following, as well as episodes of Arrested Development. They also made the not-that-well-remembered Owen Wilson comedy You, Me, and Dupree. Such a career pathway seemingly would not lead to the most successful movie of all time, a three-hour opus called Avengers: Endgame. Yet here we are. 
The Los Angeles Times asked why these guys as the Russos solidified their success. "We had recently done these paintball episodes for 'Community,' Kevin [Feige, president of Marvel Studios] loved them," Joe adds. "He also looks for people who understand humor. It's a combination. We were in the tonal zone for him with guys who have done a lot of comedy, and then all of a sudden he saw this paintball episode and went, 'They also understand the action genre, maybe we should talk to them?'"
What 'Community' actors went to the MCU? 
Having made great successes with the second two Captain America movies, the Russos were handed the keys to the kingdom by being asked to direct the two-parter of Infinity War and Endgame. As they became the central Marvel directors, several people who had been associated with their projects in the past made appearances in MCU movies. 
Screen Rant made a list of these appearances, which includes Walton Goggins, who appeared in a season five episode of Community and went on to play one of the villains in Ant-Man and the Wasp. Perhaps most notably of all, Brie Larson appeared in a few episodes of Community as a girl who dated Abed. It goes without saying what she went on to do or Marvel. 
But the Screen Rant list is not limited only to people who had small roles on Community. A few series regulars have also popped up in Marvel movies. For example, Donald Glover appeared in Spider-Man: Homecoming as Aaron Davis, who is the uncle of Miles Morales, who was one of the Spider-men in the animated Into the Spider-Verse movie. Yvette Nicole Brown popped up in Avengers: Endgame as an administrative employee at the S.H.I.E.L.D. army base in 1970.
So where does 'Black Panther' come in?
The connection between Black Panther and Community doesn't involve an actor. It's Ludwig Göransson, who composed the music for both. He became a composer for the Creed movies, the first of which was directed by Ryan Coogler, who went on to direct Black Panther and is on board to direct its sequel if it is still happening in light of lead actor Chadwick Boseman's death.
Göransson went on to win an Oscar for his Black Panther score, and that's notable because Marvel movies have been criticized for having indistinct scores. However, Goransson's profile has only increased of late, as he also composed the music for The Mandalorian, for which he was highly praised, and that praise included an Emmy nomination. His latest movie score is for Christopher Nolan's highly anticipated Tenet.