Marvel's 'Eternals' Cast Hilariously Reveal Which Superpower They Want in Real Life
We assume that playing superheroes in a big Marvel movie was a lot of fun for the cast of Eternals. Many of the actors were new to the Marvel Cinematic Universe and had never played a character with powers before. And now, they get to imagine what it's like to have superpowers.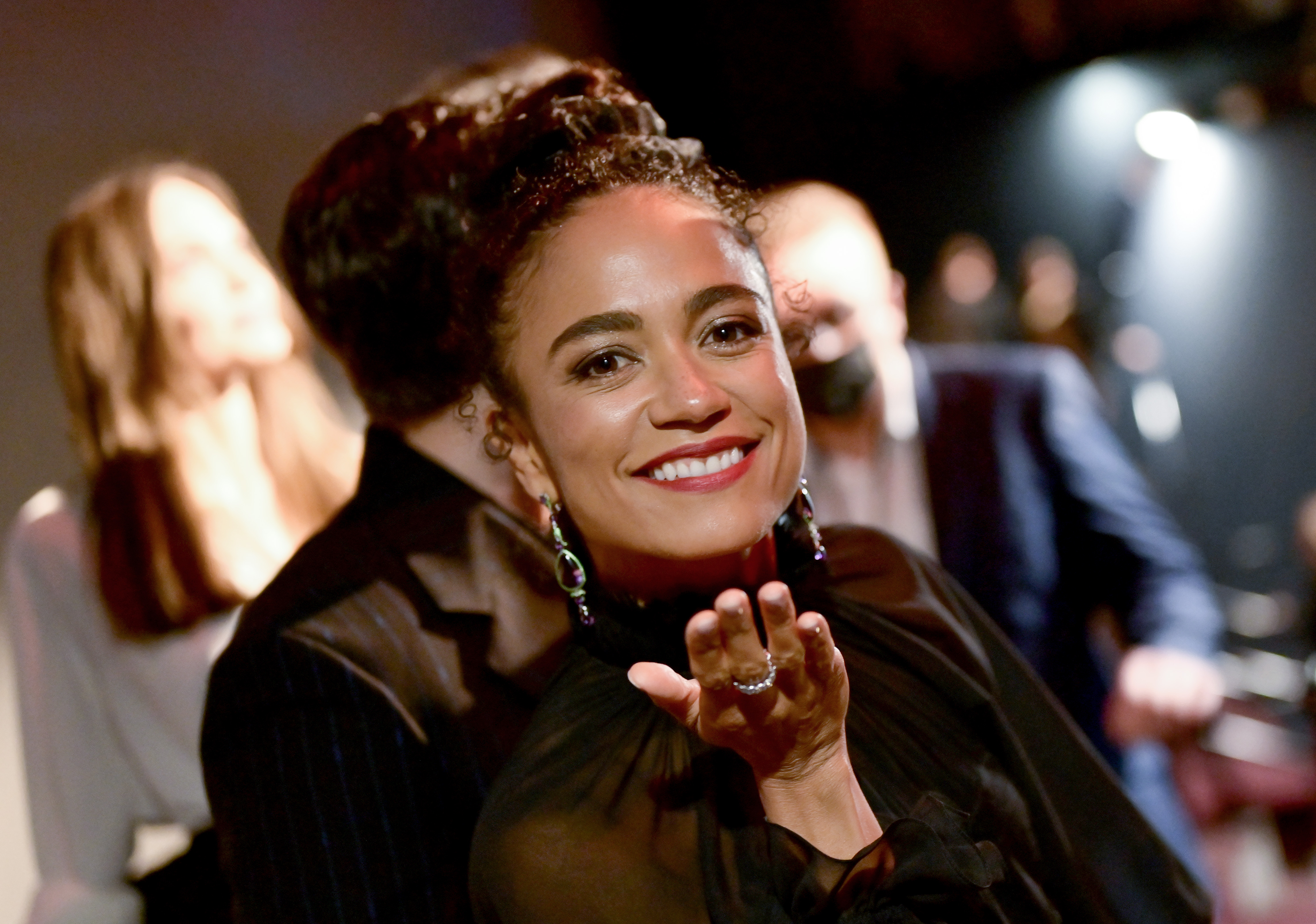 A fan asked the 'Eternals' cast which superpowers they would want
During an interview with Marvel Entertainment, fans asked the Eternals cast questions via Twitter. One user wondered, "If you could have the powers of one of the Eternals in real life, whose powers would that be and why?"
Salma Hayek, who plays Ajak in the film, answered, "Oh, I'd like to fly."
Makkari portrayer Lauren Ridloff said, "Mind reading! I would love to be able to read people's minds. Could you imagine having that power? Like, you could be president of the world!"
And, finally, Kumail Nanjiani, the cast member who plays Kingo in Eternals, hilariously replied, "Time travel! Is that a superpower? I'd love to go back and fix some of these mistakes I've made."
What superpowers do the Eternals have in the movie?
The MCU welcomed 10 new cast members in Eternals. Each of them played a different Eternal, an immortal race of beings with superpowers.
Gemma Chan plays Sersi, who can manipulate and transform matter through physical contact. Richard Madden plays Ikaris, who can fly and project cosmic energy beams from his eyes. As mentioned before, Kumail Nanjiani is Kingo, and he can launch cosmic energy projectiles from his hands. As for the youngest Eternal, Lia McHugh plays Sprite, who has the power to project life-like illusions.
Brian Tyree Henry plays Phastos, an inventor. Lauren Ridloff's Makkari is a speedster. Barry Keoghan portrays Druig, who has the power of mind manipulation. Don Lee plays Gilgamesh, who has superstrength. Salma Hayek's Ajak can heal and communicate with the Celestials. And, finally, Angelina Jolie plays Thena, who can form any weapon out of cosmic energy.
The Eternals cast is stacked with powerful characters.
The 'Eternals' cast discuss their favorite parts of making the film
The Marvel Entertainment interview with the Eternals cast ended with a fan asking, "How has the journey filming Eternals changed your acting experience, and what is your favorite thing about being part of the MCU?"
Nanjiani said, "I honestly love doing the action sequences. I found it very challenging, but I've never gotten the opportunity to do action like that before. Honestly, while shooting it, those parts were challenging. Watching it onscreen and how well it came together, that was my favorite part."
Ridloff added, "I think my favorite part about being in the MCU was getting to see the movie on the big screen. The first time that I saw the movie, I was sobbing! I mean, I was even sobbing before it started. I was a mess. And I can't even believe that I was able to see the movie through my tears, but it's inspirational. That's definitely my favorite part of being in the MCU."
Fans can see the new Marvel cast in Eternals exclusively in theaters now.