Marvel's 'Eternals': Sersi and Ikaris Aren't the Fan Favorite Relationship Anymore After Audiences Saw This Surprisingly Flirty Duo
When the marketing for Marvel's Eternals began, many fans believed that they would be swept away by the love story between Sersi and Ikaris, played by real-life friends Gemma Chan and Richard Madden. But when the newest Marvel Cinematic Universe film came to theaters, the audience took a liking to another pairing. Now, fans are obsessed with this surprising duo, and Sersi and Ikaris have been long forgotten.
[Spoiler alert: This article contains spoilers from Eternals.]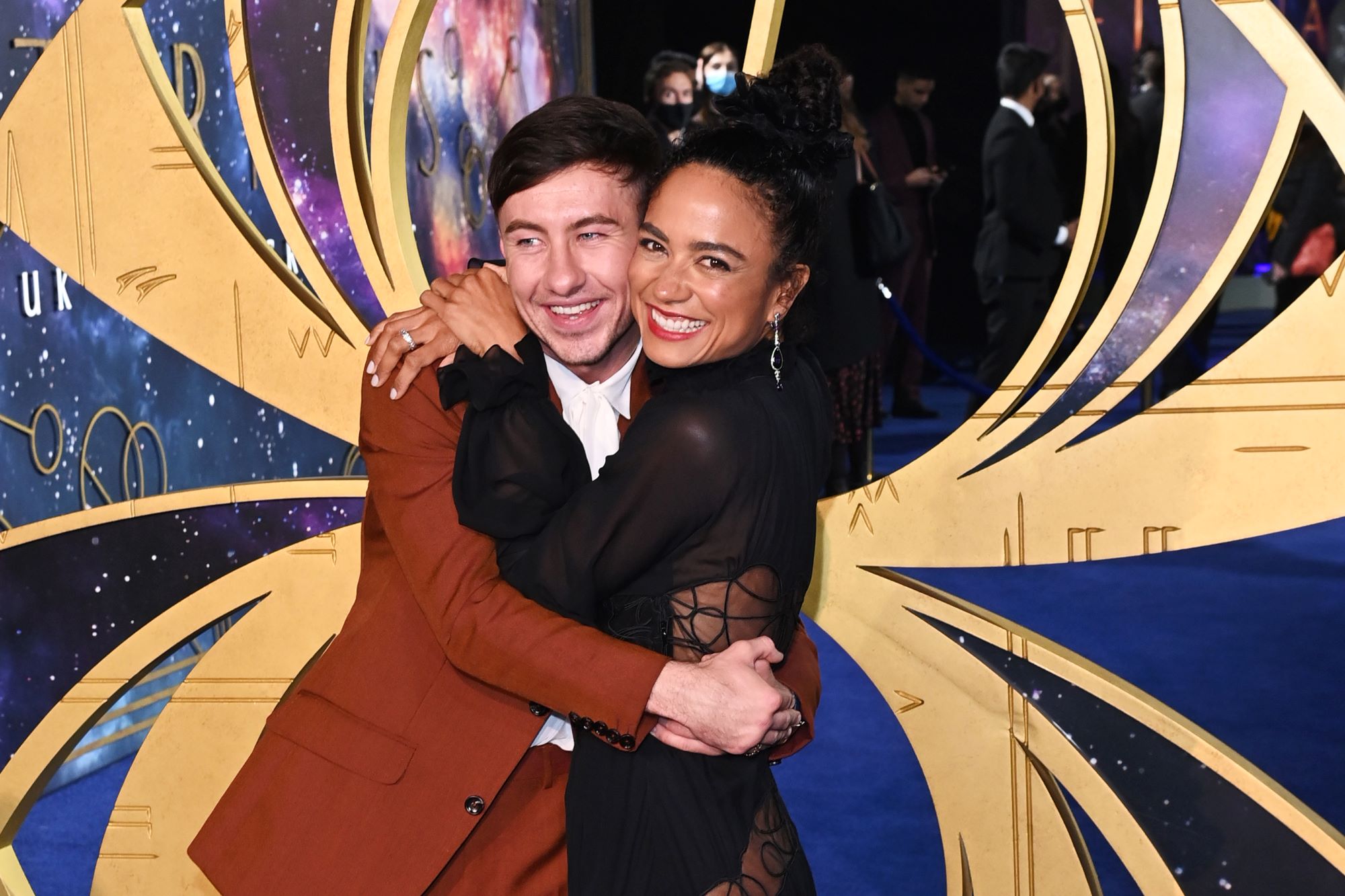 Sersi and Ikaris have a tumultuous relationship in 'Eternals'
Eternals heavily featured the centuries-long love story between Sersi and Ikaris. The two immediately connected from the moment the Celestial Arishem gave them the mission to protect humans from the Deviants. Over the years, Sersi and Ikaris fell in love. But after the Eternals killed the last of the Deviants, Ikaris left Sersi for unknown reasons.
Five hundred years later, Sersi and Ikaris reunited when the Deviants returned. However, she was dating a human, Dane Whitman. It was clear that there was still a spark between the two Eternals, but that quickly died when the movie revealed that Ikaris killed fellow Eternal Ajak.
Ikaris, the surprise villain of Eternals, was blindly loyal to Arishem and knew about the Emergence, which would decimate all of human life, for hundreds of years. He never wanted to stop the Emergence, unlike most of the Eternals. So Ikaris turned on them, and his relationship with Sersi was tainted forever.
At the end of Eternals, Ikaris killed himself by flying into the sun, and Sersi reunited with Dane. It was a sad ending for the ancient couple, but, thankfully, fans cared more about the relationship between two other Eternals.
Many 'Eternals' fans preferred Druig and Makkari's relationship over Sersi and Ikaris'
After Eternals premiered on Nov. 5, fans took to Twitter to express their love for Druig and Makkari and their indifference for Sersi and Ikaris.
In the film, Druig and Makkari have very few scenes together. But the scenes that they are in left a significant impact on the audience. When the Eternals first come to Earth, a small scene between Druig and Makkari hints at a flirtation between the two. But it's not until they reunite after 500 years in the present day that their chemistry is undeniable.
And although they only shared a few minutes of screentime, fans are in love with their love. As for Sersi and Ikaris, however, Eternals fans are probably happy that their relationship is over.
Druig and Makkari's flirting was not originally in the script
Whereas the Eternals script heavily featured Sersi and Ikaris' love story, it did not include the underlying relationship between Druig and Makkari. It wasn't until the two actors, Barry Keoghan and Lauren Ridloff, got to the film set that the director Chloé Zhao saw the obvious chemistry between them.
According to Insider, during a press conference for the Marvel film, Ridloff said, through her interpreter, that Druig and Makkari's connection "wasn't really something that was so apparent" in the script. But Zhao wanted them "to imply that there was a lot more to Druig and Makkari."
Zhao added, "I don't know if Lauren, you remember, it was your first time meeting Barry, the two of you started to just riff … You started to improvise. And I go, 'Whoa, whoa, whoa. Wait, what's happening?' Sparks everywhere."
Ridloff explained why Druig and Makkari had such a strong connection. She said, "I feel like that what actually brought them together is that … they're both very impatient, and they both have a lot of power. They're very powerful individuals, and they're told to hold back, to hold themselves back. And I think that that, for Druig and Makkari, they're mischievous, and they also have fun."
Eternals is playing exclusively in theaters now.