Marvel's 'Eternals' Star Richard Madden Helped 1 Co-Star Land This Critical Role in the Movie
Eternals star Richard Madden seems to be a great friend to have. The actor, who plays Ikaris, made his Marvel debut alongside nine other actors in the latest Phase 4 Marvel Cinematic Universe film. And, according to the Eternals director, Madden had a big say in casting an important role in the movie.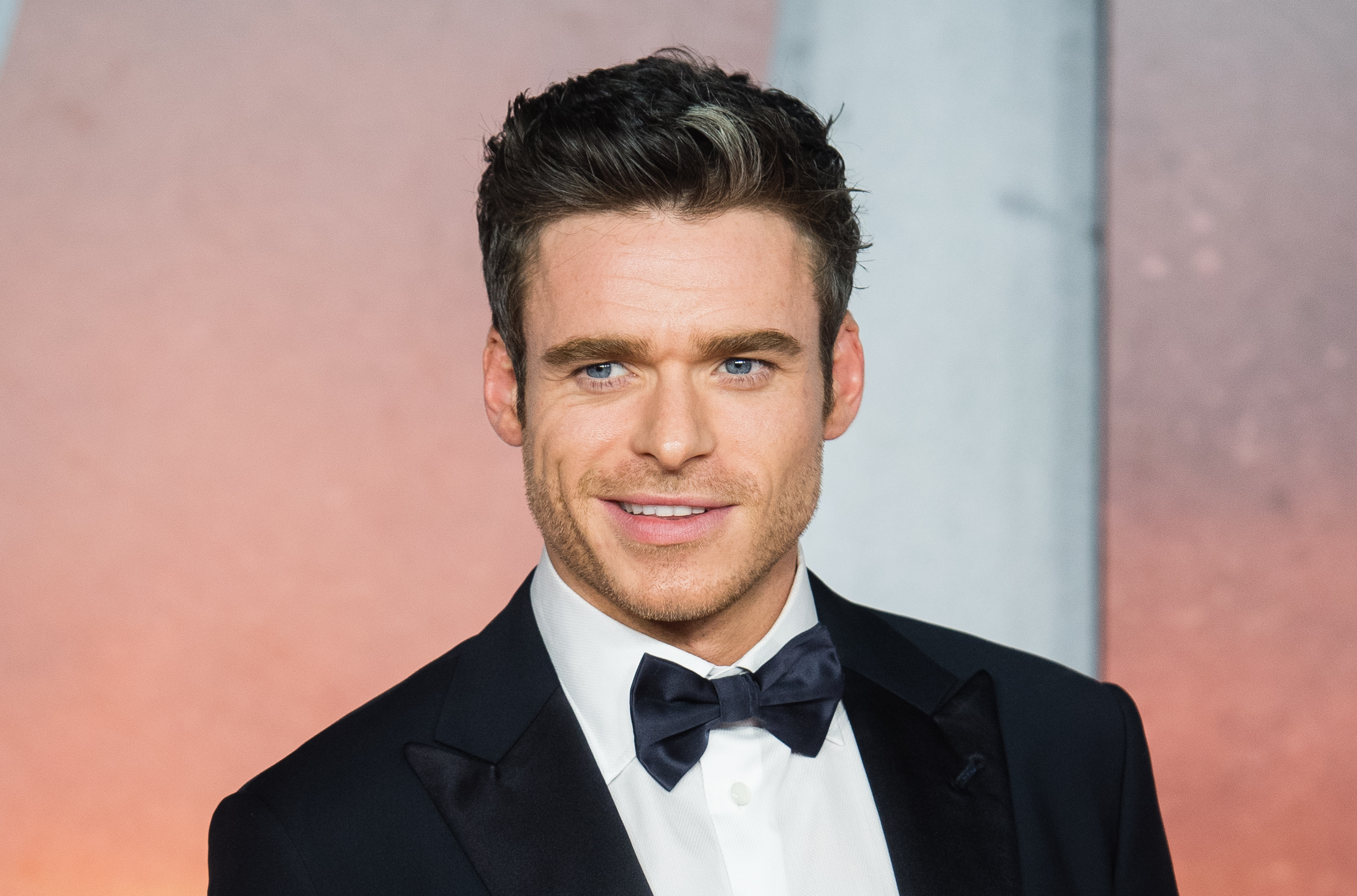 Richard Madden helped cast another superhero in 'Eternals'
During an interview with Elle, Eternals director Chloe Zhao discussed the casting process for the Marvel film. And she mentioned that Richard Madden helped with the casting of another Eternals character. She revealed, "I always try to see, if I cast someone, is there someone from their life that I can bring in? That's how I cast Nomadland."
Zhao continued, "So for Sersi, for example, we searched, we'd auditioned so many women, and we couldn't really make a decision. And then once we cast Richard, he said, 'Oh, have you read my friend, Gemma Chan?' I thought, 'Wow, they'd been friends for so long. That's Sersi and Ikaris.' That's just how I think. So we brought Gemma in to read her alone and also with Richard. Right away, all of us go, 'Wow, that's our Sersi.'"
And this wasn't the first time that Chan had been in a MCU film. The actor previously appeared in Captain Marvel, but she had a small part. This time around, in Eternals, Chan was considered the main character, and she has Richard Madden partly to thank.
'Eternals' stars Richard Madden and Gemma Chan are friends in real life
Per Entertainment Weekly, Eternals actors Richard Madden and Gemma Chan have been friends for many years. However, they had not acted together until the Marvel film.
Madden said, "Somehow, we ended up just spending lots and lots of time together. I think we ended up not having jobs at the same time, and that helped, like, 'Oh, great, you're also not working.' [Laughs] And we never ever talked about work! So it's quite funny that we ended up then working together when we've never really acknowledged each other in the industry or talked to each other about work."
When asked about his reaction to getting to work with his friend, Madden said, "Over the moon. I mean, we've known each other for over 10 years now, so if you're going to go to work and get up and see someone at 4 a.m. every day, it makes it a lot easier if you like them. Because we've known each other so long, we already have this trust and rapport."
Eternals star Richard Madden continued, "We wanted to bring out the best in each other, so it makes it just a nice, organic process — rather than meeting someone for the first time and being like, 'Hey, you've got to make out now.'"
Ikaris and Sersi shared a centuries-long love
The chemistry between Richard Madden and Gemma Chan in Eternals was so easy thanks to their decades-long friendship. During her Elle interview, Zhao said, "The two of them knew each other for so long, and it's great to know that, in the conception of this romance, those two have got their own thing going."
"[Sersi and Ikaris] don't always tell the rest of the family where they're going. Sometimes they disappear. They're the lovers of the family. They've got their canyon, and no one else knew that space existed," the Eternals director said. "So, for Gemma and Richard to have shared a life that we don't always know what it is, the camera doesn't lie. It's there, and they feel safe with each other."
Zhao added, "And beyond that, Sersi and Ikaris aren't just lovers; they're soulmates. Sersi is in love with someone else in present day, but it does not mean her love for Ikaris stops. So their friendship is actually equally as important as the romantic chemistry."
Fans can watch Richard Madden and Gemma Chan in Eternals, now playing exclusively in theaters.