Marvel's 'Hawkeye' Series Lands November Release Date on Disney+
Hawkeye (Jeremy Renner) gets a bad rap on the Avengers team, but that won't stop Marvel fans from tuning in for his Disney+ series when it drops later this year. And the new show just got closer to making its entrance in the Marvel Cinematic Universe. In fact, it will debut on the platform just in time for Thanksgiving. When will Marvel's Hawkeye series arrive, and what can fans expect heading into it?
What is Marvel's 'Hawkeye' series about?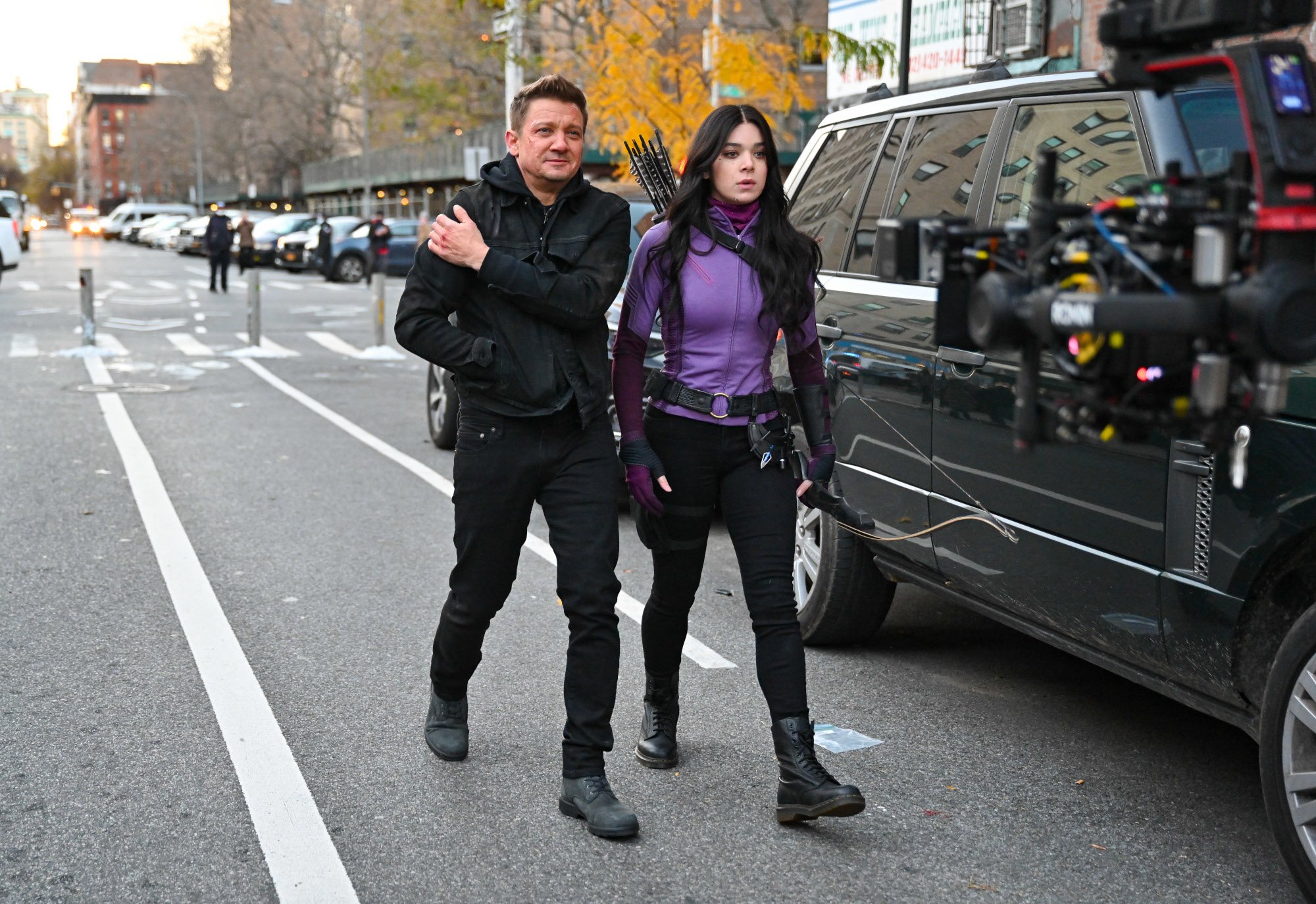 Marvel's Hawkeye will follow Renner's archer as he trains a new apprentice — one who's likely to take up the mantle for him going into Phase 4 and Phase 5 of the MCU. The newbie in question is Marvel Comics favorite Kate Bishop (Hailee Steinfeld).
In an exclusive with Entertainment Weekly, Renner teased how the two will cross paths in the upcoming series. From the sound of it, Kate might be one of the few people out there who actually does appreciate Hawkeye's character:
"[Kate is] a 22-year-old kid and she's a big Hawkeye fan. She has a wonderfully annoying and equally charming manner about her, because she's such a fangirl of Hawkeye. The relationship grows from that, but the biggest problem for Clint is Kate Bishop and the onslaught of problems that she brings into his life."
The dynamic between the pair sounds like a fun one, with a mentorship that could mirror Renner's own relationship with Steinfeld. Speaking with EW, he admitted he watched out for her while filming Marvel's Hawkeye.
"That was always my role," Renner said. "Outside of acting in the thing, I was protecting her and giving her the CliffsNotes on how it goes with this kind of filmmaking: Green screen, superhero life, all that stuff."
The actor seems more willing to offer guidance than his on-screen counterpart, but Kate may get Hawkeye to warm up to her in time.
The 'Black Widow' post-credits scene teases what's to come in the new Marvel series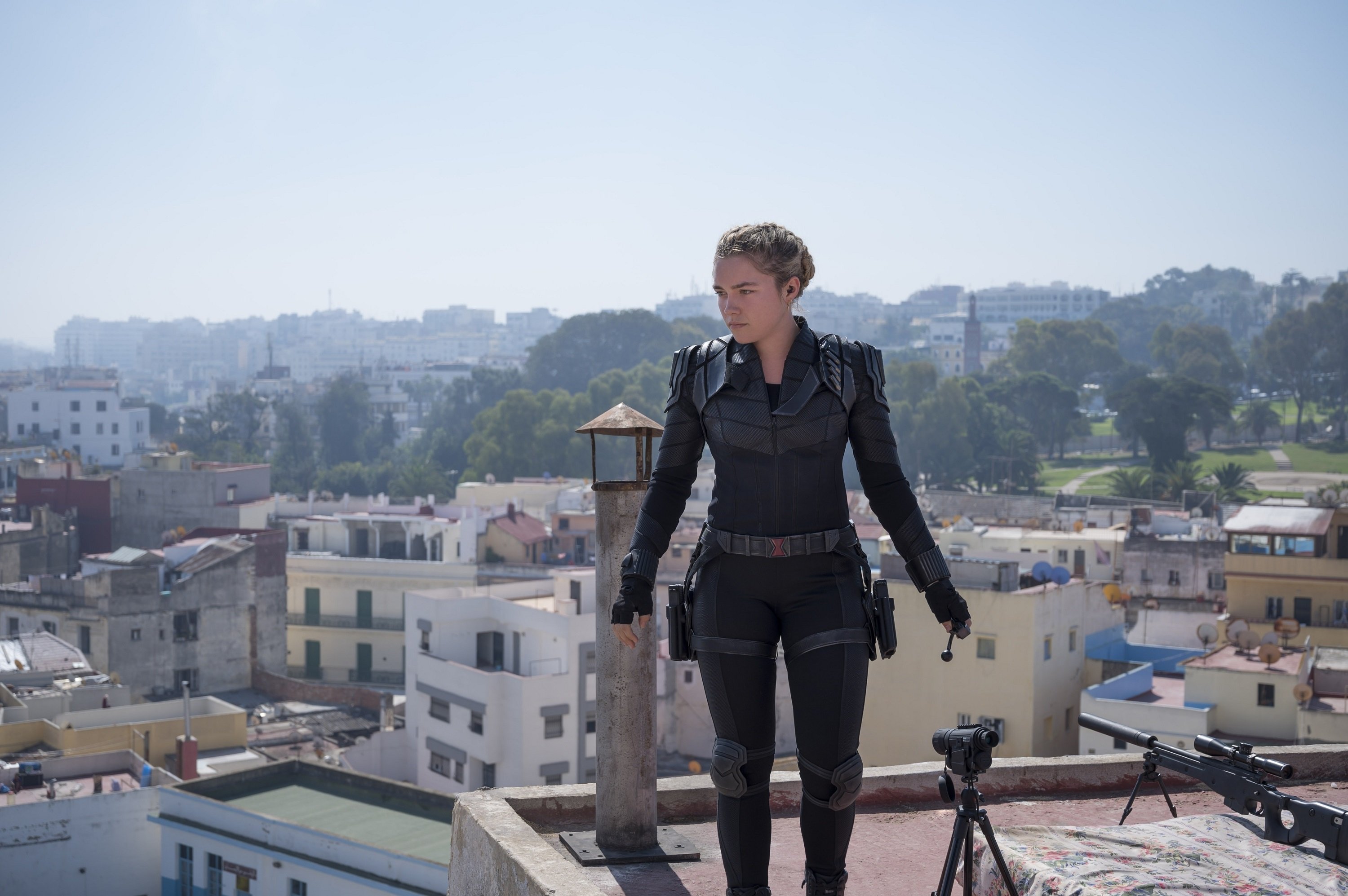 Of course, Clint might be glad to have Kate watching his back when Yelena Belova (Florence Pugh) arrives in his life. The post-credits scene for Black Widow teased Natasha's sister playing an antagonistic role in the upcoming Hawkeye series. If the film is anything to judge by, Yelena's likely to prove herself a worthy opponent for the pair.
Yelena's been led to believe that Hawkeye is responsible for her sister's death on Vormir in Avengers: Endgame, so the desire for vengeance will play a role in her mission against him. That's a powerful motivator, and paired with Yelena's skills from the Red Room, it could be deadly.
Hopefully, the group will find some common ground before Marvel's Hawkeye is through. Fans know bigger threats are on the horizon, and they should be on the same side. Whether they'll realize it is the question at hand.
'Hawkeye' will debut on Disney+ in November
Alongside its first look at Marvel's Hawkeye, EW also revealed when the series will arrive on Disney+. Renner and Steinfeld will team up for the first time on Nov. 24, 2021, the day before Thanksgiving. That gives anyone with a long holiday weekend plenty of time to enjoy the premiere — and means the series will continue dropping episodes into December.
Whether the show will tie into other MCU projects, like Spider-Man: No Way Home, remains to be seen. Renner's story shows no signs of crossing with the multiverse, but it's inevitable the events of Loki will reach Clint somehow, isn't it?