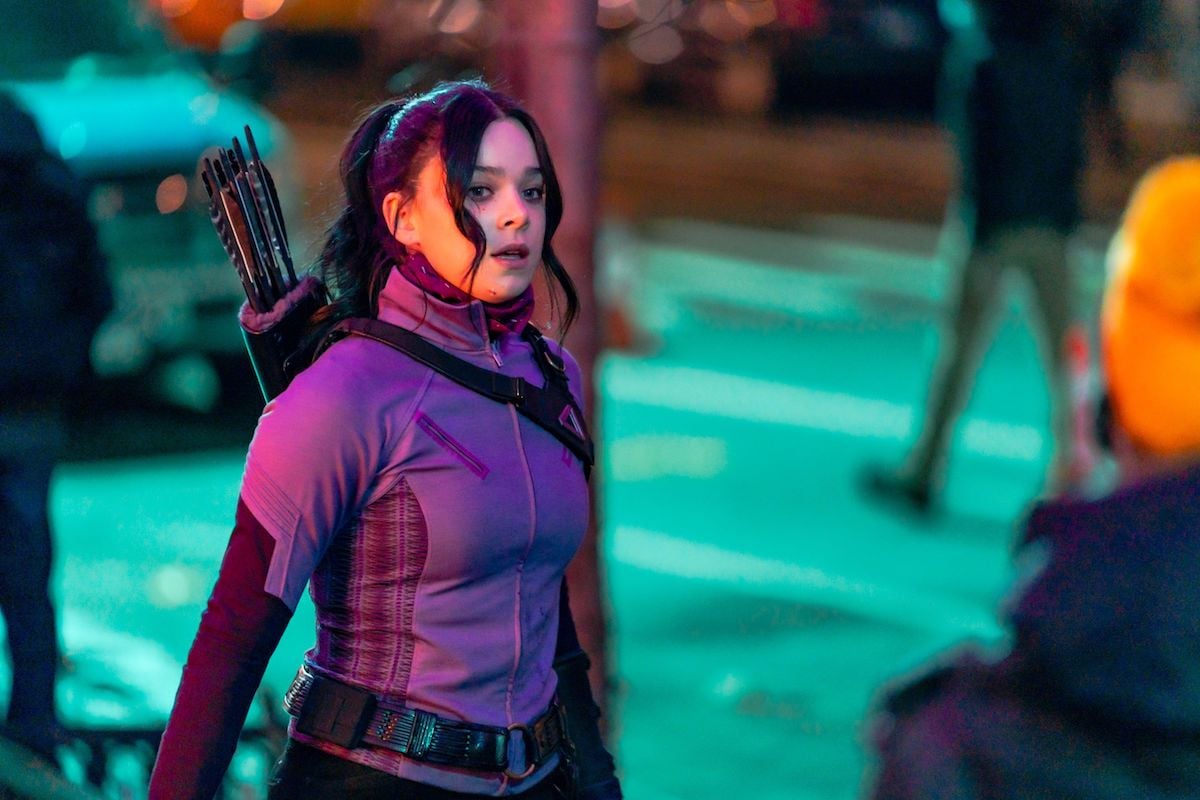 Marvel's 'Hawkeye': Who Is Kate Bishop?
Marvel's 'Hawkeye' will premiere on Disney+ in November, and it will add a new face to the Marvel Cinematic Universe -- Kate Bishop. Here's what you need to know about the next hero to take on the Hawkeye mantle.
Marvel's Hawkeye series is set to premiere on Disney+ in November. Fans of the Marvel Cinematic Universe are familiar with Clint Barton (Jeremy Renner). But another hero will be taking over the Hawkeye mantle. Her name is Kate Bishop (Hailee Steinfeld). Who is this character, and what are her powers?
The early days of Kate Bishop's story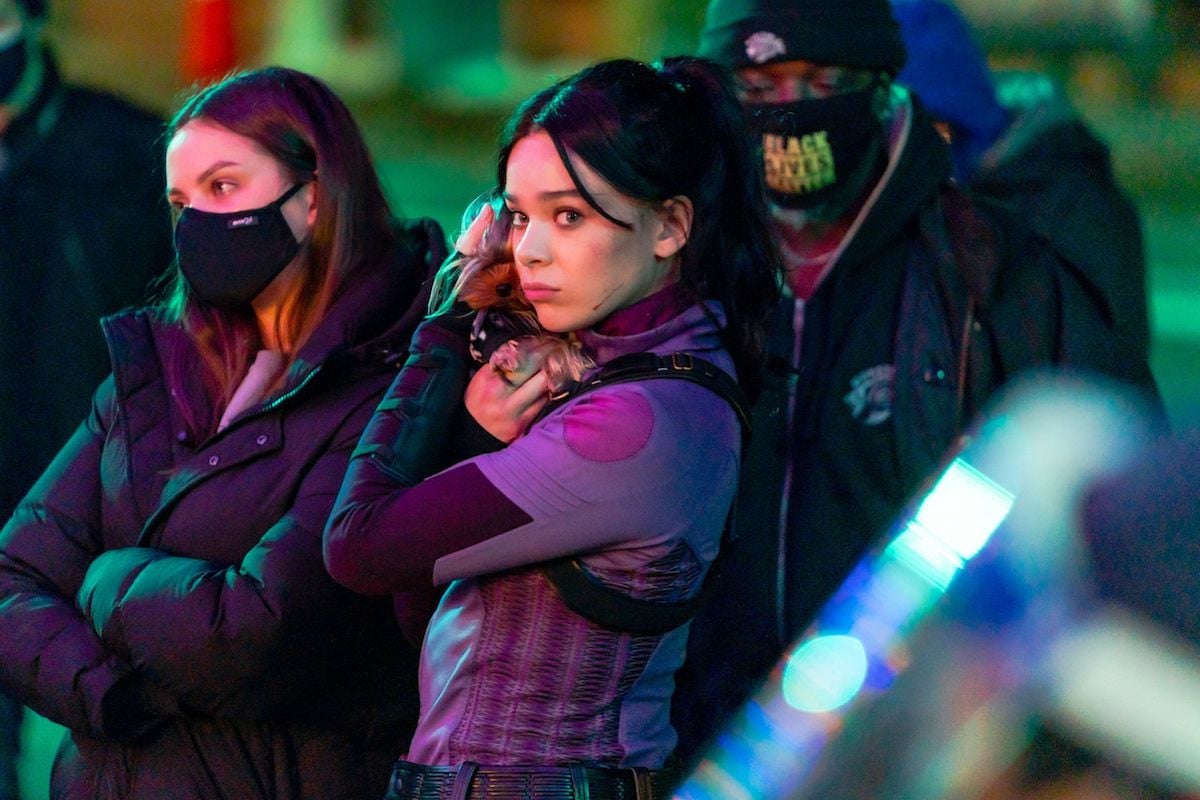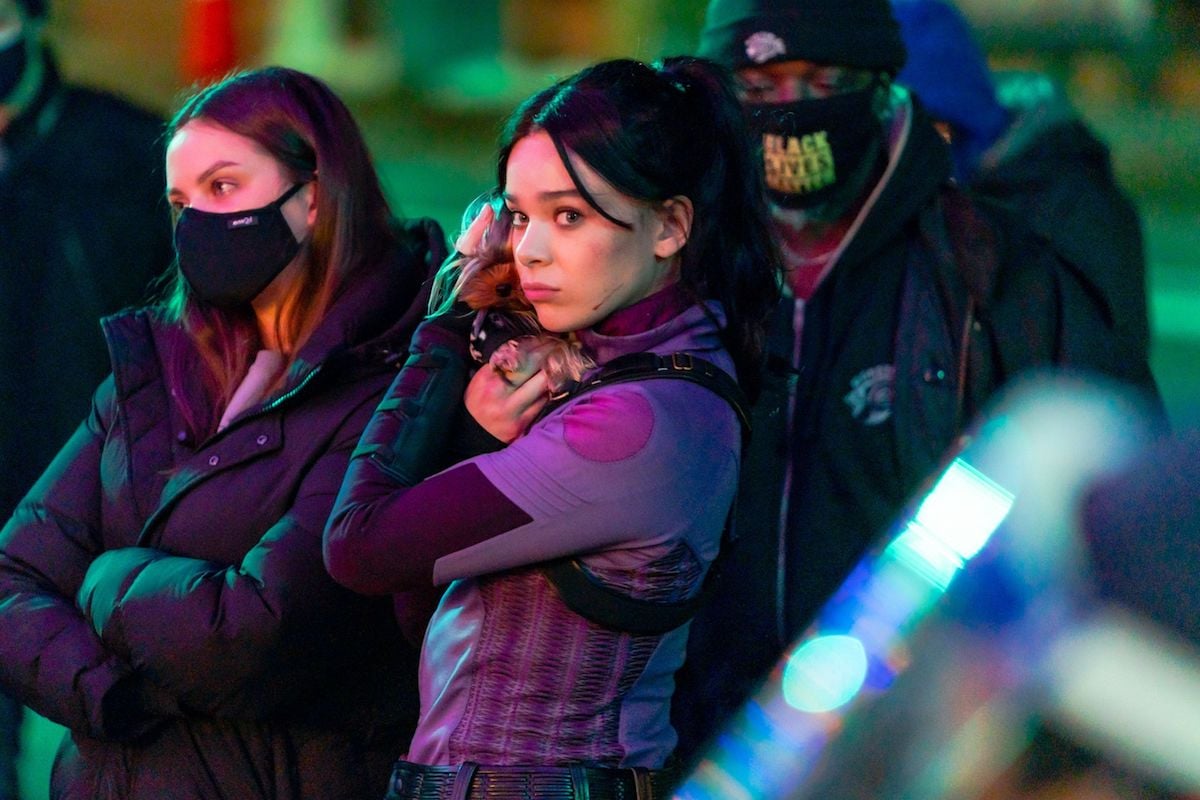 As Marvel explains, Kate comes from a wealthy family. But her dad is pretty sketchy, so she rejects the wealth and the life that goes with it to pursue a more heroic path. She suspects her dad of undertaking some shady dealings when she witnesses him beating up another man.
She follows him and watches as he meets with a villain named El Matador. The villain captures her but she manages to escape thanks to the help of the Avengers, who show up just in time. During this encounter, she's most impressed with Hawkeye, aka Clint Barton, who puts up a good fight despite not having superpowers. He ultimately becomes a mentor for her.
Kate's attack is a pivotal moment
Years later, Kate is attacked while going for a jog in Central Park. It's a traumatic experience for her and one that crystalizes her desire to learn to fight. The attack is an important part of her origin story, and sends her on a path to become a superhero.
After the attack, she commits herself to becoming highly skilled at archery, as well as sword fighting, combat training, and self-defense — skills she uses time and again when fighting all sorts of villains.
Kate's relationship with Clint Barton in the 'Hawkeye' comics
Clint is a mentor for Kate. But as she grows — and takes over the Hawkeye mantle herself during his days as Ronin — she becomes a friend and sounding board for him as well.
This is perhaps best illustrated in Matt Fraction and David Aja's beloved 2012 Hawkeye series. At this point, Clint is feeling jaded and tired. He's struggling with loss and is generally pretty battered by years of fighting alongside his superpowered friends.
When the younger, more optimistic archer shows up in his life again, she does her best to encourage and inspire him. The two have some excellent banter, and we get to see a deeper, more open and honest look at their friendship.
She has some excellent team-ups
Clint isn't the only notable person Kate Bishop works with. Over the years, we see her as a prominent member of the Young Avengers and the West Coast Avengers. And she has a pretty storied history with both teams. Since we're talking about comic books, you know she has some interesting experiences with a wide range of other notable faces in the Marvel comics universe.
That includes an amazing team-up with Jessica Jones during Kelly Thompson's 2016 Hawkeye run. These two are fantastic together. They're smart, snarky, and highly skilled when it comes to witty comebacks. Read these comics and you won't be disappointed.
Hawkeye will premiere on Nov. 24 on Disney+.