Marvel's 'Runaways': Is This Really the End for Gert, Nico, and Old Lace?
Fans were delighted when the season three trailer dropped, though now that they've seen it, there's some concern that this could be the end.
It didn't take long for Marvel's Runaways to gain a solid and loyal fan base. The show which is aired on Hulu follows the adventures of a group of teenagers as they battle their alien parents.
Fans were delighted when the Season 3 trailer dropped, though now that they've seen it, there's some concern that this could be the end for Gert, Nico, and Old Lace.
The end of Marvel's 'Runaways'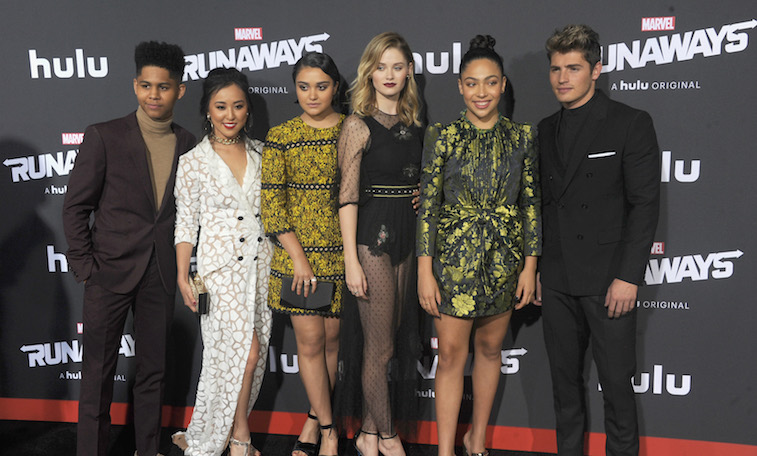 Even before Hulu dropped the season three trailer, it was clear that this was going to be the Runaway gang's final hurrah. Hulu announced all the way back in November that Runaways Season 3 was also the final season. 
While there hasn't been an official announcement about why Hulu decided that they were going to end the show after just three action-packed seasons, experts are quick to point out that while the series had a steady fan base, the ratings had never been high and that it's not exactly the kind of show that a newbie could turn to in the middle of a season and promptly understand what was happening.
The fact that Disney now has a streaming app and a strong connection to Marvel may have made Hulu nervous about investing in additional seasons.
Marvel Television is no more
While three seasons doesn't seem very long for a show three seasons is actually a pretty good run for a Marvel comic show. Agents of S.H.E.I.L.D is in its seventh season, making it Marvel's longest-running show.
The other shows, have only been around for a few seasons. In fact, even though it's ending after a mere three seasons, The Runaway's is in a three-way tie for third longest running Marvel television show. The other two that hung on for three seasons are Netflix's Jessica Jones and Daredevil.
The fact that so many Marvel shows are failing so quickly while DC Comic shows thrive is puzzling, especially given the enormous amount of box office success Marvel movies have enjoyed.
It was recently announced that Marvel Television as we knew it would come to an end. With Kevin Feige overseeing the creative aspects of both movies and shows moving forward, it seems executives figure starting with a clean slate, show-wise, is the way to go.
The consequence of this decision, of course, means the end of shows like Runaways, which were established under different terms. For now, fans will have to say their goodbyes to Gert, Nico, and the rest of the crew.
That doesn't mean they're gone for good, though, thanks to a new streaming service you may have heard of.
Could Disney+ bring 'Runaways' back?
The upside to the end of a Marvel television era is that streaming services like Disney+ make even more room for future shows set in the Marvel Cinematic Universe.
While there are no current plans for a Runaways revival, the first new Marvel show made exclusively for streaming will premiere this fall — and that's just the first of many shows in the works.
In the distant future, there is always a chance Old Lace and company will return to the small screen in some capacity. Until then, you can always plan a full re-watch of the series to relive the excitement all over again.
The third season of Marvel's Runaways premiered on Hulu on December 13, 2019. The season includes 10 intense episodes to close out the series … for now.