Why Marvel's 'Shang-Chi' and Disney's Live-Action 'Little Mermaid' Star Awkwafina 'Can Never Go' to This Place
Awkwafina is a busy bee these days; not only is she starring in Disney's Marvel flick Shang-Chi and the Legend of the Ten Rings, but she will also appear in the live-action Little Mermaid. Known for her wit, the comedian brings a new sense of humor to Disney's movies.
Despite her success, Awkwafina feels like there is one place in the world where she can never visit.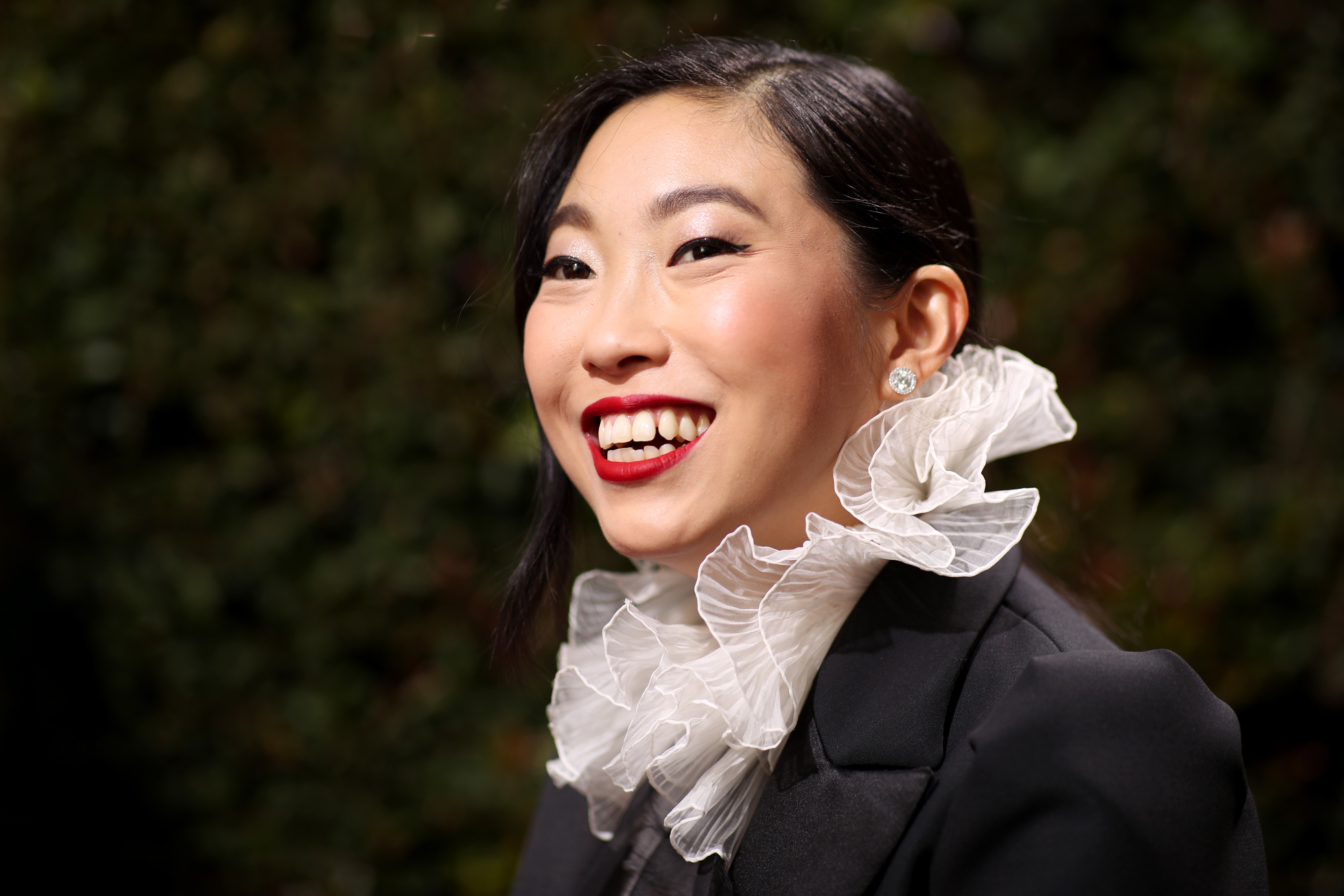 Awkwafina is in Marvel's 'Shang-Chi' and Disney's 'Little Mermaid'
In Shang-Chi and the Legend of the Ten Rings, Awkwafina portrays Katy. As Shang-Chi's friend, Katy accompanies him in confronting the Ten Rings organization—a part of his past Shang-Chi tried to bury. Katy didn't know that Shang-Chi was raised to be an assassin.
As she discovers more about her friend, Katy learns more about herself as well.
Shang-Chi will premiere on Sept. 3, 2021, in theaters.
Next, Awkwafina will hit the big screen in the Disney live-action Little Mermaid film. But she isn't playing Ariel. Instead, Akwafina will fly as the comical seagull, Scuttle.
In an interview on The Tonight Show Starring Jimmy Fallon, the Raya and the Last Dragon star said she wouldn't have believed she would star in The Little Mermaid. Jimmy Fallon asked her what she would say to herself as a child if someone told her she would.
"I think if you went up to that kid and you were like, 'Kid, you're gonna be in The Little Mermaid,' I think I would have called the cops, to be honest…I think that kid really would not have believed it."
What place can Awkwafina 'never' visit because of Marvel and Disney?
Awkwafina didn't reach fame overnight, but it seemed like she did through her collaboration with the Walt Disney Company. From Raya and the Last Dragon to Shang-Chi to The Little Mermaid, Awkwafina's personality and name became recognizable.
In an interview with Comic Book, the actor discussed her newfound recognition through Disney and Marvel Studios.
"I mean, each one of these experiences is mind-blowing in their own respect and very special," Awkwafina said. "And for [The Little Mermaid], it was so cool to work with Rob Marshall and Lin-Manuel [Miranda]."
But with her newfound fame, the star admitted she probably "can never go back" to one place: Disneyland. Awkwafina was reminded that she might "see herself all over" the Disney theme park because of her Disney fame.
Awkwafina was known for 'Crazy Rich Asians' before Marvel's 'Shang-Chi'
Before her Disney days, Awkwafina rose to prominence as a rapper, author, and comedian. After gaining recognition, the comedian later starred in her first acting gigs such as Neighbors 2: Sorority Rising and Ocean's 8. However, audiences remember Awkwafina for her role in Crazy Rich Asians.
Awkwafina portrayed Peik Lin, Rachel's charismatic school friend who lives in Singapore. As Rachel uncovers more peculiarities in Nick's family, she confides in Peik Lin. Audiences easily laughed along with Awkwafina's effortless comedic timing, sharp-edged humor, and facial expressions.
The actor has one noteworthy moment in the flick that Disney fans chuckle at. As she informs Rachel of the Young family, she dresses her up "to not look like Sebastian of The Little Mermaid. You know, the little crab guy."