Marvel's 'What If…?': How Many Episodes Are in Season 1?
Marvel's 'What If...?' is primed to be the studio's next big television series, and fans will have nine episodes to enjoy after it premieres on Disney+.
Marvel's What If…? marks the studio's first foray into animation, and the series looks to kick things off with a bang. The Disney+ show will imagine all-new scenarios for the Marvel Cinematic Universe and its cast of characters. It will offer fans a taste of what the multiverse might look like by asking the very question posed in the title. Following on the heels of Loki, the show promises to shake things up even more than Tom Hiddleston's trickster — and it arrives soon. With What If…? heading to the platform in August, how many episodes can viewers anticipate in season 1?
How many episodes are in season 1 of Marvel's 'What If…?'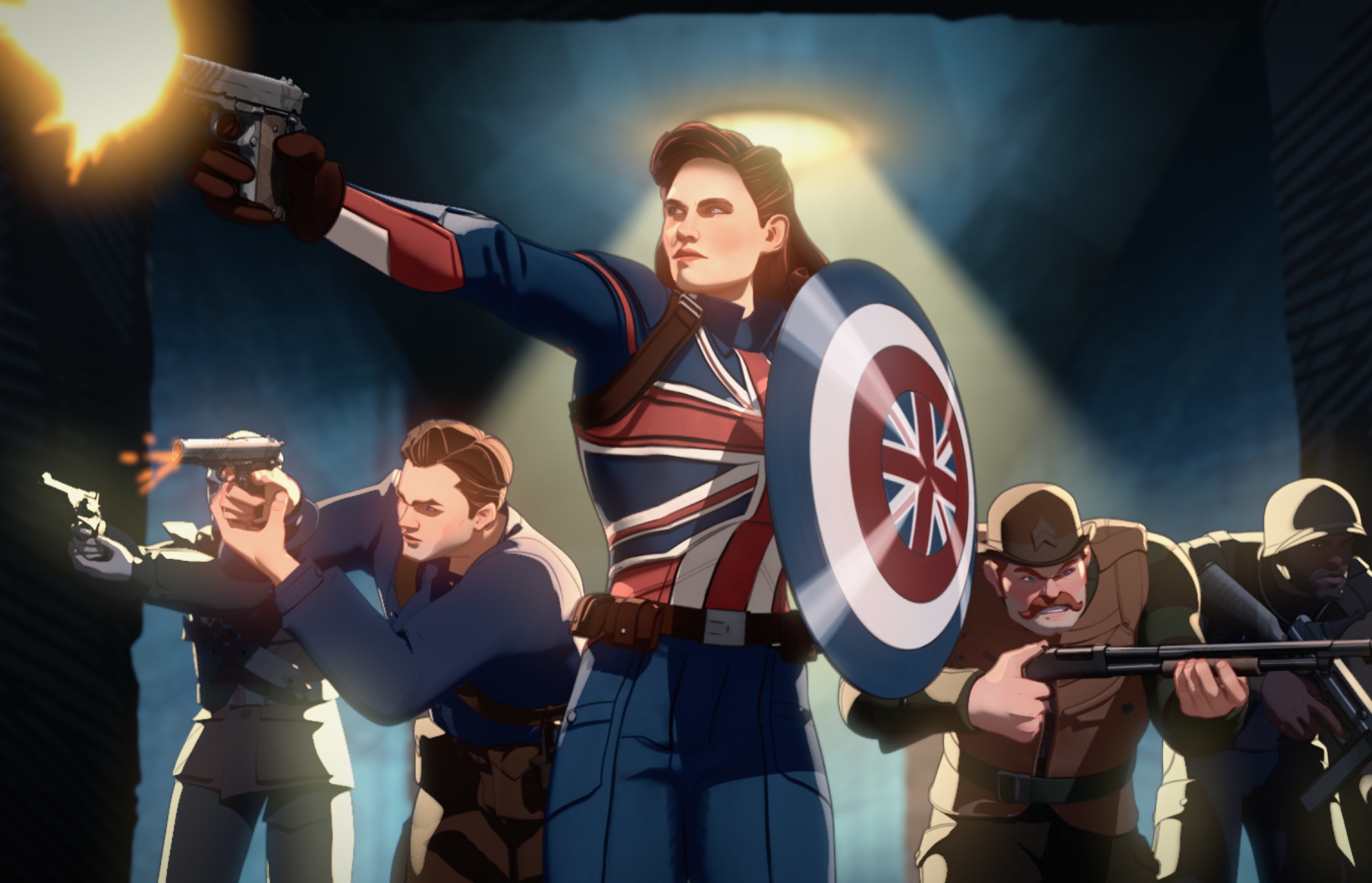 The final episode count for What If…? Season 1 is just under the original number planned. When Marvel Studios President Kevin Feige announced the series back in 2019, he said the first season would be comprised of 10 episodes. However, Collider recently confirmed that only nine episodes made the cut. Executive producer Brad Winderbaum told the outlet the pandemic was partially to blame for that:
"We had to push an episode into season 2. It was just, honestly, like everything else, that was a COVID impact. There was an episode that just wouldn't hit the completion date, but luckily we do get to see it in the second season of the show."
Because of the change, What If…? Season 2 also stands at nine episodes. Marvel has yet to reveal when fans might see the second season, but it has already been confirmed.
How long is each episode of 'What If…?'
With the nine episodes of What If…? season 1 releasing weekly, Marvel fans can enjoy a little over two months of new content on Disney+. However, even though the season will last longer than the franchise's other recent series, the runtime for each installment will be shorter.
Winderbaum told Collider that the team "targeted a half an hour for each episode." That's an average length for an animated series, though the EP added, "Some of them come in a little longer, some of them come in a little shorter."
That's been the case for most of the studio's television releases, which have taken as long as they needed to in order to tell their stories. WandaVision also had several half-hour episodes, something that left viewers wanting more.
What storylines will the Disney+ series cover?
As for what storylines Marvel's What If…? will cover in Season 1, fans can look to the trailer for answers. Although there's no set lineup of which What If…? plots will receive their own episodes, Disney's D23 Magazine teased one that will: Peggy Carter's run at Captain Carter. This will see Peggy getting the Super Serum instead of Steve Rogers — and taking up the shield for Britain instead of America.
Bradley also mentioned that an episode where the Avengers turn into zombies will be a very comics-accurate entry during an interview with i09. That suggests this installment will have its own run as well, with Bradley explaining:
"The fun part of Marvel Zombies, at least for me, was to delve into that initial run. Probably more than any other what episode. We drew directly from the comic for inspiration and for actual specific scenes, because it is so good and less from the movies."
Among the other scenarios that seem to have their own episodes are T'Challa becoming Star-Lord, Spider-Man becoming the Sorcerer Supreme, Killmonger saving Tony Stark, and Loki having a very different upbringing.
Fans will find out what other changes What If…? will make to MCU canon when the series arrives on Disney+. The first episode premieres on Aug. 11, 2021, with installments dropping weekly after that.