Marvel's 'What If…?': Killmonger and Tony Stark Blast Their Way Into Episode 6 With New Teaser Image
Another Wednesday, another episode of Marvel's What If…? Marvel posted a teaser image on Twitter for the newest episode, with Michael B. Jordan's Killmonger front and center. Thinking back to the initial trailer drop, fans will finally get to see Black Panther's Killmonger and Tony Stark team up for an adventure through Wakanda.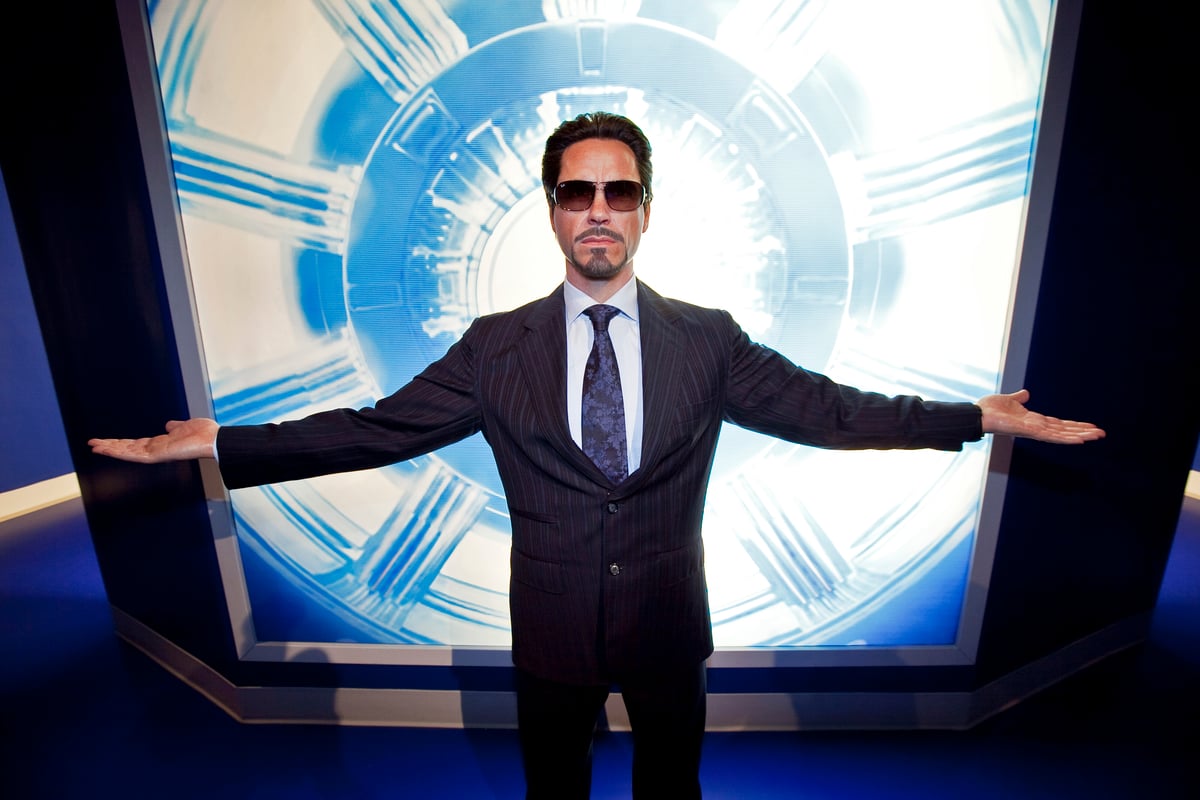 Marvel unveils the teaser image
When the first trailer dropped, fans saw dozens of clips or strange scenarios playing out. Peggy Carter's Captain America, the twisted Dr. Strange, and the Marvel Zombies all debuted.
The first shot imagines Killmonger rescuing Tony Stark from his explosion and subsequent kidnapping. Such a massive change excited fans, but there was no sign of the Killmonger and Tony Stark friendship as five episodes released.
With non-connecting episodes, when each of these stories release has remained difficult to predict.
Marvel knows how to hype its fan up, though.
Releasing teaser images each Monday, Marvel gives fans a glimpse into the newest What If…? stories each week. The Sept. 13 image announced the return of the fan-favorite villain from Black Panther.
Recalling the What If…? trailer, audiences can expect to see Killmonger and Tony Stark teaming up in episode six.
Killmonger and Tony Stark revealed as the focus for episode six
The teaser image shows Killmonger standing out among the other alternate realities, some familiar, like the World War II planes from What If…Captain Carter was the First Avenger. Others are still shrouded in mystery.
Killmonger still retains his look from Black Panther, sporting his armor and hairstyle in animated glory.
And as always, the Watcher looms in the background, observing the new events.
According to the Illuminerdi, "Michael B. Jordan's Erik Stevens/Killmonger will be a key player in an episode of Marvel Studios' What If…?" With this information, the episode could see Killmonger in a leading role rather than a supporting one.
Where will the episode take Killmonger and Tony Stark?
The What If…? trailer opened with events similar to the original Iron Man film for those who need a refresher. After an extremist group possessed Stark weapons, they attacked a convoy carrying Tony and kidnapped him.
However, this episode sees Tony rescued by Erik Stevens, AKA, Killmonger.
Killmonger and Tony Stark are likely to end up in Wakanda in the events of the episode, judging by accompanying clips.
In one shot, Killmonger battling attacking robots in Wakanda, brandishing a Wakandan spear and flipping off a battle rhino. Aiding in the fight are various Dora Milaje and members of the Border Tribe.
Another shot sees Pepper Potts armed and fighting in what can be assumed the same fight alongside T'Challa's sister Shuri.
Where tech goes awry in the Marvel Universe, Tony Stark never seems too far behind. What leads to this robotic attack on Wakanda is still to be seen, but the possibilities are exciting.
Marvel's What If…? episode six releases on Wednesday, Sept. 15.