Marvel's 'What If…? Could Have 'More Chapters' with Live-Action 'What if…?' Spinoffs
Marvel Comics and alternate versions of superheroes date far back and Disney+'s What If…? looks to finally capitalize on that. With the financial and critical success of Sony's Spider-Man: Into the Spider-Verse, the film industry knows when gold's been struck. However, the question on everyone's mind is if there is a chance of live-action What If…? spinoffs.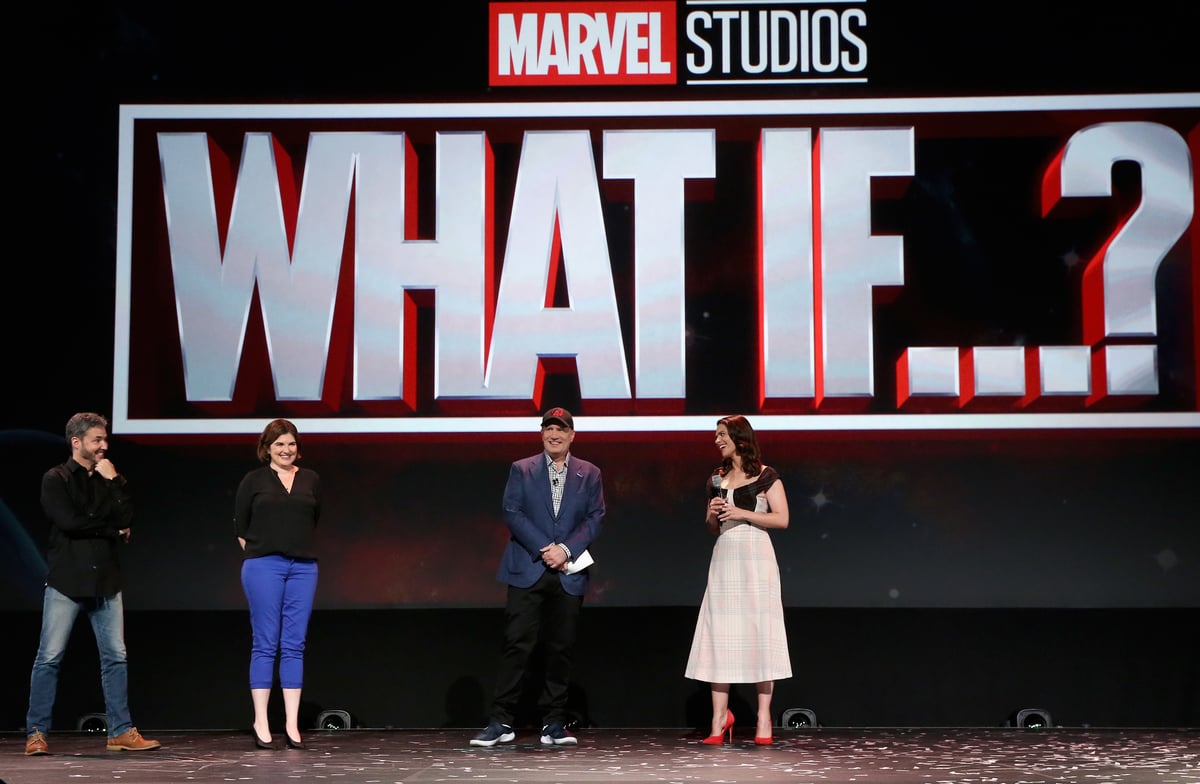 What if What If…? was Live-Action?
The canon Marvel Cinematic Universe largely contains live-action films. While wildly fantastical with its science and magic, higher-ups keep the notoriously complex comics stories streamlined; no alternate dimensions, no branching time travel shenanigans, and no artificially conjured children.
A hard, fast rule of one timeline, one version of characters.
With the Disney+ shows, however, that rule left with Loki and other Marvel shows. Introducing general audiences to the idea of the multiverse, infinite possibilities are, well, possible.
Whether looking at Sony's Spider-Verse or Marvel's first episode What If… Captain Carter Were the First Avenger?, adventures in this wild multiverse found themselves limited to (admittedly groundbreaking) animation so far; no live-action.
What If…? executive producer Brad Winderbaum does not expect that to hold true for long.
Executive Producer Brad Winderbaum's Prediction for possible Spinoffs
In an interview with Inverse, Winderbaum points to the multiverse's importance to the comics.
"All you have to do…is look back at how many stories from the What If…? comics ended up in the main continuity of the comic universe," Winderbaum said. "My prediction is a similar thing could happen on the cinematic side as well."
Popular characters and concepts that originated in the What If? comics folded into the main continuity. Some already jumped into the live-action MCU (Issue 2 imagined the Hulk with Bruce Banner's mind).
With literally limitless possibilities for storytelling, Winderbaum could see Marvel and Disney pursuing some of these stories further.
Related:Marvel's 'What If…?': 1 Similarity Between T'Challa and Peter Quill Inspired Black Panther Star-Lord Episode
"We wanted each story to be able to be open and shut in that half an hour timeframe, but it's hard not to imagine more chapters with some of these characters," Winderbaum said. "I hope that one day we do get to see more adventures in some of these alternate timelines."
Those hoping to see Captain Carter in live-action can rest a little easier, knowing that Marvel is open to the idea.
Winderbaum's Initial Thoughts on Animated vs Live-Action What If…?
Previously, in early August, Winderbaum thought that animation was the only realistic option for the series. Revisiting characters, sets, and entire casts would have been a nightmare – and in some cases, impossible.
Related: Marvel's 'What If…?': How Many Episodes Are in Season 1?
However, with the show making waves, and Marvel confirming the Peggy Carter Will Return In What If…? Season 2, a door that might have been closed once has been opened at least a crack.
With a whole new multiverse of stories on the horizon, fans ravenously await each new Marvel project.