Marvel's 'What If…?': Release Date, Cast, and How to Watch the Disney+ Series
Loki may be over for the time being, but Marvel's What If…? looks to bring just as much reality-bending chaos to the Marvel Cinematic Universe. The show marks the first animated series from Marvel Studios, and it promises to take full advantage of that medium. The premise questions what would happen if certain scenarios in the MCU played out differently, and the trailer already teased zombie Avengers, T'Challa as Star-Lord, and so much more.
When does Marvel's 'What If…?' come out?
With so many Marvel series coming out this year, the studio continues to drop them on Disney+ with relatively little time in between each one. WandaVision, The Falcon and the Winter Soldier, and Loki all came out within the first six months of the year. What If…? will kick off the second half of 2021 for Marvel, with Hawkeye and Ms. Marvel following.
The animated series premieres on Aug. 11, 2021, and its first season contains a total of 10 episodes. They'll drop weekly, pushing the show into the fall — and giving fans plenty to talk about for a few months.
Who is in the cast of 'What If…?' These Marvel stars are returning for the animated series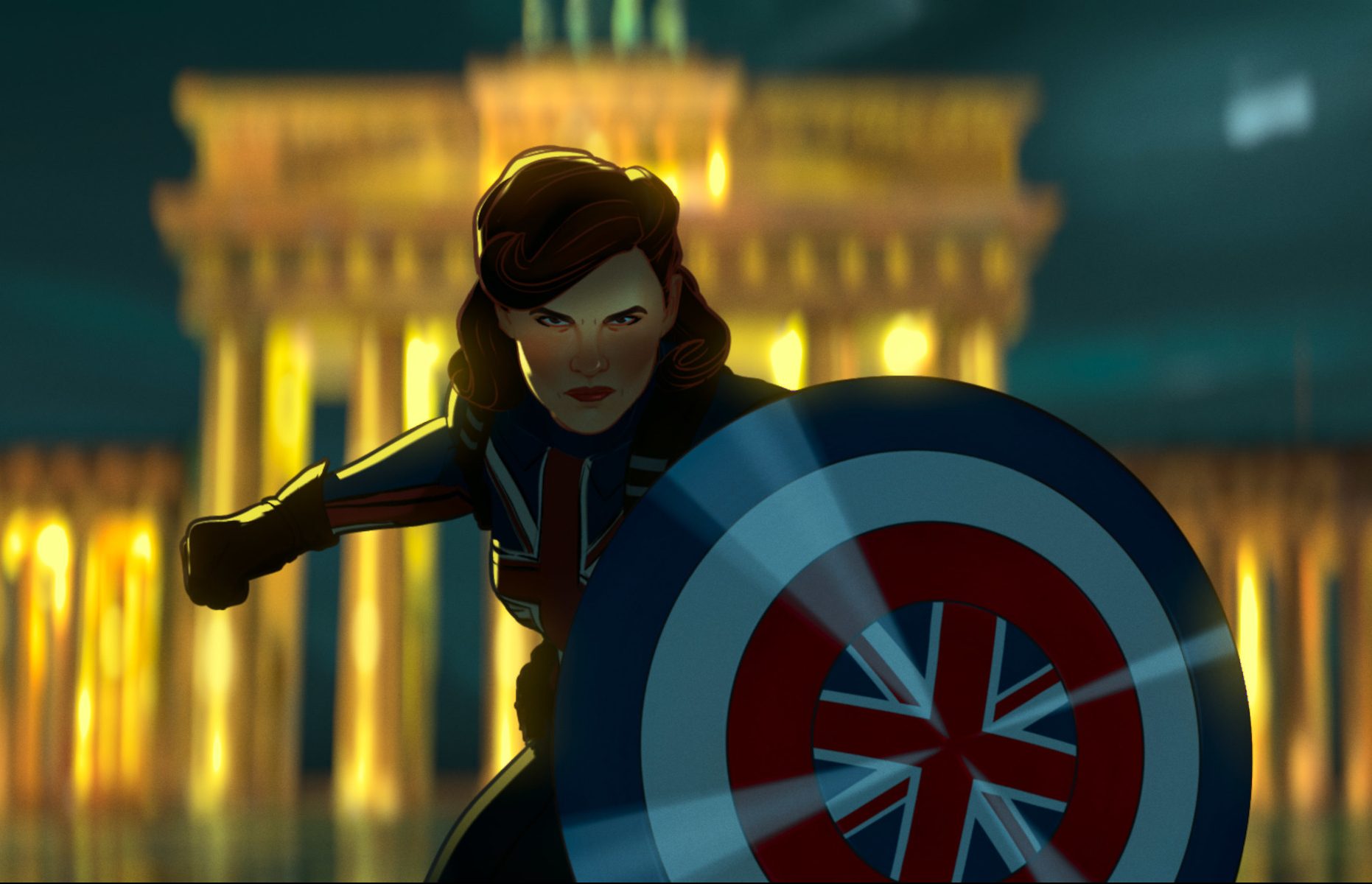 RELATED: Chadwick Boseman's 'Heroism' Is Captured in Marvel's 'What If…?' Says Jeffrey Wright
What If…? features many of the characters fans know and love, and most of them are voiced by the same stars who play them on the big screen. In fact, Chadwick Boseman voiced T'Challa prior to his tragic passing in 2020, so the show will mark his final outing in the role.
In addition to Boseman, other major Marvel stars reprising their roles in the upcoming series include:
Benedict Cumberbatch as Doctor Strange
Chris Hemsworth as Thor
Don Cheadle as War Machine
Evangeline Lilly as Wasp
Haley Atwell as Peggy Carter
Jeff Goldblum as Grandmaster
Jeremy Renner as Clint Barton
Josh Brolin as Thanos
Karen Gillan as Nebula
Mark Ruffalo as Bruce Banner
Michael B. Jordan as Killmonger
Natalie Portman as Jane Foster
Paul Bettany as Vision
Paul Rudd as Scott Lang
Samuel L. Jackson as Nick Fury
Sebastian Stan as Bucky Barnes
Tom Hiddleston as Loki
Westworld star Jeffrey Wright will also play a mysterious new character called the Watcher. The Watcher sees everything that happens across the multiverse, though how he'll impact the events of the Disney+ series remains a mystery.
Finally, certain MCU actors won't return for the show, including Robert Downey Jr. and Chris Evans. Check out the full lineup of Marvel stars confirmed for What If…? here.
How to watch the Disney+ series when it comes out
RELATED: Marvel's 'What If…?' Trailer Turns Everything Fans Know About the MCU Upside Down
Like Marvel's other television series to come out this year, What If…? will stream exclusively on Disney+. That means only subscribers will have access to the series when it drops on the platform.
As for when fans can tune in for What If…?, it's likely to follow the same release model as Loki. Marvel seems to be sticking with its new Wednesday release dates on Disney+, and episodes typically drop around 3 a.m. ET. Diehard fans may find their sleep schedules altered yet again by this series, but that's becoming a given for these MCU shows. On the bright side, they are usually worth the late nights.