Marvel's 'What If…?' Star Tom Hiddleston Reveals the Best Thing About Reprising His Loki Role in the Animated Series
Loki Season 1 may be over and done with, but Marvel fans haven't seen the last of Tom Hiddleston as the God of Mischief. Not only has the show been greenlit for a second season, but the actor will bring the trickster to life once more in Marvel's What If…? Although Marvel Studios has kept details about the series closely under wraps, Hiddleston spoke about it during a recent interview. Here's what he had to say.
Tom Hiddleston thought he was done with Loki after 'Avengers: Infinity War'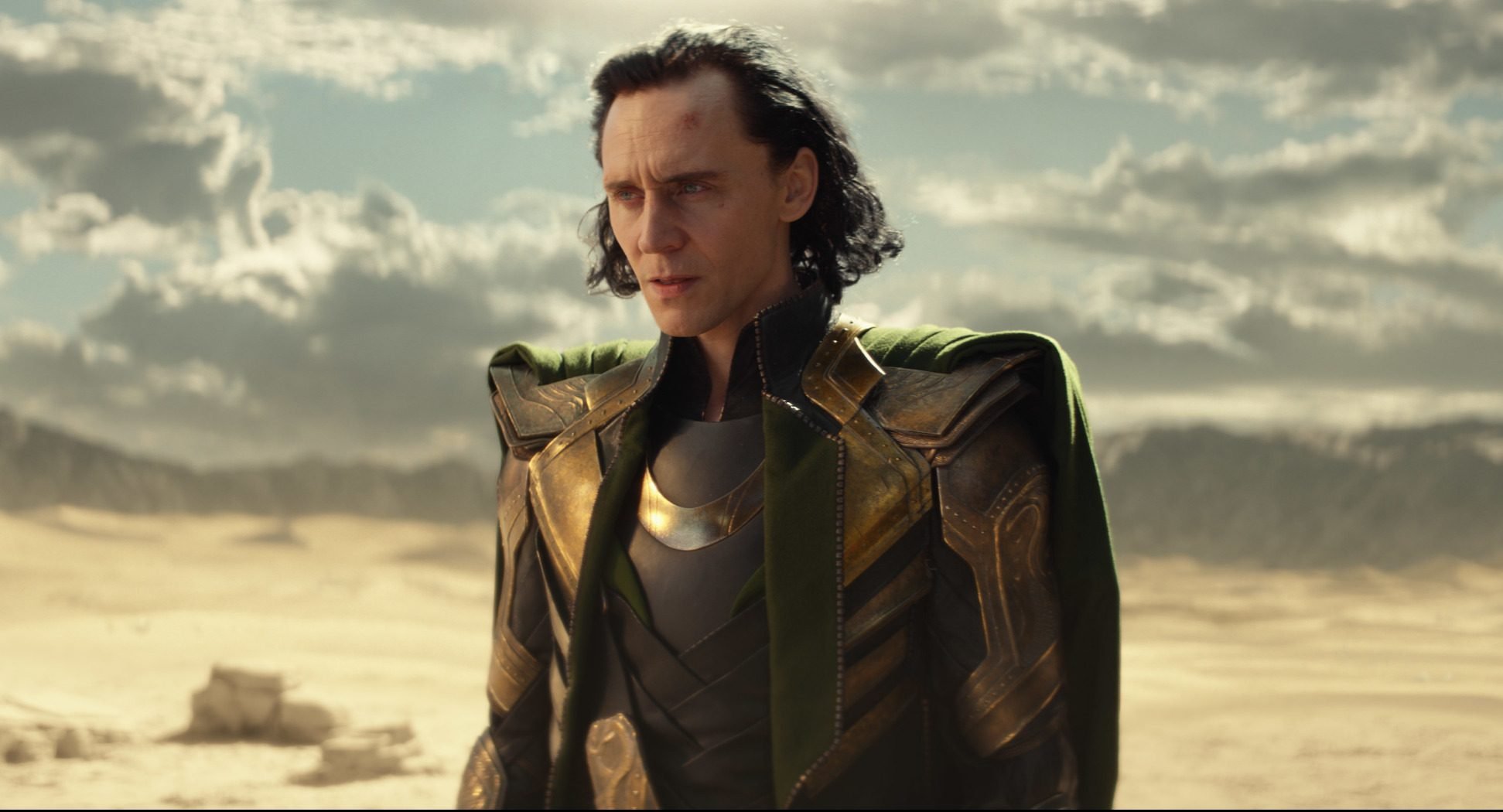 RELATED: How Long Will Tom Hiddleston Play Loki? His Surprising Answer May Make Marvel Fans Emotional
The chance to play Loki for not one, but two, Disney+ shows came as a pleasant surprise for Hiddleston. Following his character's fate in Avengers: Infinity War, the actor felt certain he was done with the Marvel Cinematic Universe. During a virtual appearance on The Tonight Show Starring Jimmy Fallon, he recalled how "conclusive" the scene felt. He also admitted that many of his Marvel bosses and co-stars gave him a send-off that implied he wouldn't return.
"I really did think it was the end," Hiddleston admitted. "I mean, I thought it was the end a couple of times, to be honest. There was once after Thor: The Dark World. And then, after Avengers: Infinity War — which, you remember the opening few minutes of that film — it felt pretty conclusive. It's kind of hard to come back from that."
During the episode of Marvel Studios ASSEMBLED covering Loki, executive producer Stephen Broussard revealed the higher-ups at Marvel weren't originally sure how they'd bring Hiddleston's character back into the fold either. Fortunately, the time-travel plot of Avengers: Endgame presented an opportunity and they took it.
Marvel's 'What If…?' will ask questions like, 'What if Loki wasn't adopted?'
RELATED: Disney+: What Is Marvel's 'What If…?'
With Marvel Studios bringing his character back into the fold, Hiddleston can explore different sides of Loki. The character's Disney+ series painted a more vulnerable, detailed picture of his character development. Meanwhile, What If…? will allow Hiddleston and his Marvel co-stars to dive into scenarios they never imagined.
It's unclear if the animated series will tie into the events of the MCU, but it will certainly take advantage of the multiverse. The show will jump into alternate universes and see what the franchise's heroes and villains might have experienced in a different timeline. That includes Hiddleston's trickster.
"I think it was based on a round of comics that actually were released or published," Hiddleston told Jimmy Fallon. "It's like, 'What if Loki wasn't adopted? What if Peggy Carter was the one who got the serum?"
He added, "What if the Ravagers kidnapped T'Challa instead of Peter Quill? What if some major event in history had actually gone the other way, and what reality would we be living in now? It's kind of a great premise."
Tom Hiddleston reveals his favorite thing about partaking in Marvel's 'What If…?'
RELATED: 'Loki': Tom Hiddleston Reveals Why the Trickster Needed to Be 'Away From Thor' in the Disney+ Series
Marvel's What If…? certainly sets itself up as an entertaining addition to the studio's Phase 4 projects. That's no doubt why so many of the actors felt compelled to return for the animated series. However, Hiddleston revealed another great thing about reprising his role on the show.
"The best thing about that is that I didn't have to get up and wear all that metal and leather," Hiddleston said. "There's a microphone and it's like, 'Oh, I think this is good. This is going to be fun.'"
That's a sentiment many can probably relate to following a year of remote work. Of course, Hiddleston has the best of both worlds, bringing Loki to life in live-action and animated projects for Phase 4.
'What If…?' will be available to stream on Disney+ in August 2021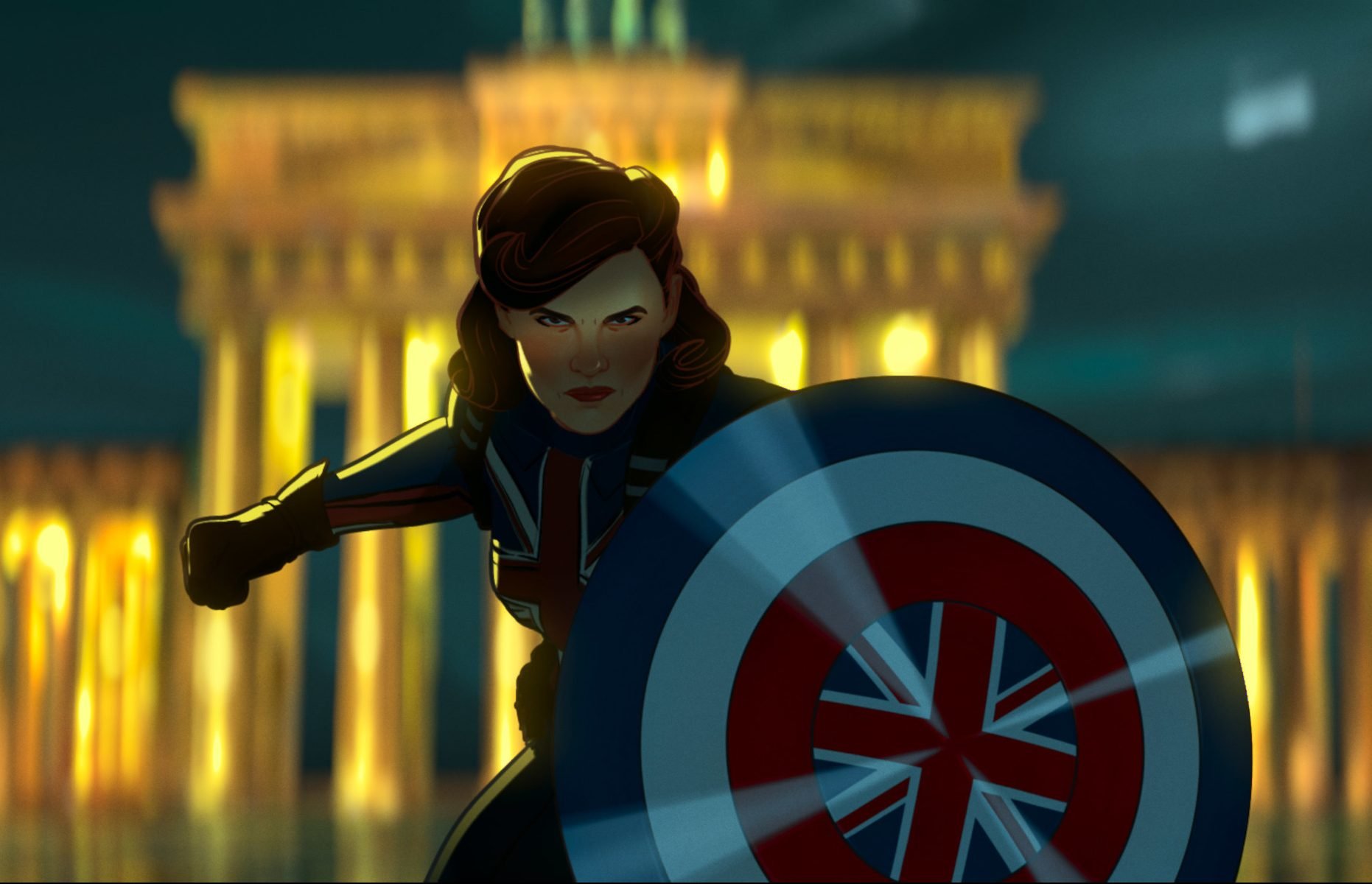 RELATED: Marvel's 'What If…?' Trailer Turns Everything Fans Know About the MCU Upside Down
As for when fans can catch Hiddleston's voice performance in What If…?, the wait won't be a long one. Marvel's animated series arrives on Aug. 11, 2021, placing it right ahead of the studio's upcoming Ms. Marvel and Hawkeye shows.
Whether the events of What If…? will impact the live-action MCU remains a mystery, but Spider-Man: No Way Home and Doctor Strange in the Multiverse of Madness are said to have equally as perplexing premises. The introduction of the multiverse has opened a world of possibilities, and anything's possible. Fans will need to tune in to see how it all comes together.