Marvel's 'What If…?': Does Tom Holland Voice Spider-Man in Episode 5?
Marvel's What If…? has thrown the franchise's heroes into previously unimaginable scenarios since it premiered, but episode 5 took things to an all-new level. Pondering what would happen if the Marvel Cinematic Universe met the zombie apocalypse, this week's installment placed several of the Avengers right in the middle of an outbreak. Believe it or not, Spider-Man leads the heroes who don't fall prey to the undead — but is Tom Holland the one voicing him in What If…? Episode 5?
[Spoiler warning: This article contains spoilers for What If…? Episode 5.]
'What If…?' throws the Avengers into the zombie apocalypse
What If…? Episode 5 is probably the darkest addition to the series yet, blending typical Marvel with the horror genre. The tail end of episode 4 did something similar, when Doctor Strange quite literally broke the universe. However, this week's story dives headfirst into the concept.
Picking up when Bruce Banner (Mark Ruffalo) crashes on Earth at the beginning of Avengers: Infinity War, the episode sees him returning to a planet overrun by the undead. Fortunately, Banner is able to find some allies in the midst of all the chaos. With heroes like Iron Man and Captain America zombified, things don't look promising. However, the survivors refuse to give up hope.
At the head of those survivors is Peter Parker, who suits up as Spider-Man to fight the undead. Peter's grief over losing the Avengers and determination to fix things feel very on-brand for the character. However, there is one thing that's slightly different about What If…?'s version of Spider-Man.
Who voices Spider-Man in 'What If…?' Episode 5?
Those watching the latest episode of What If…? will notice Spider-Man doesn't sound the same as his MCU counterpart. That's because Tom Holland isn't the one voicing him. Instead, Hudson Thames brings the animated Spider-Man to life. Thames has a long history of television appearances, including on shows like Mad Men, Malibu Country, and The Secret Life of the American Teenager.
Thames isn't the first newcomer to voice one of the MCU's biggest heroes in an episode of What If…? Several of the franchise's stars didn't reprise their roles for the animated series, including Robert Downey Jr., Chris Evans, Scarlett Johansson, Brie Larson, and Dave Bautista.
While a large number of Marvel stars did return for the show, director Bryan Andrews told Uproxx that getting everyone on board would have been nearly impossible:
"All of these people are extremely talented and they've got a lot of stuff going on. And we figured we probably wouldn't be able to get everybody, just because scheduling is so difficult. But we got a lot, and that was great."
Of course, that just means fans can get to know some new talent throughout the series. Thames does an impressive job of bringing Spider-Man to life in What If…?, and the same can be said of the other newcomers fans have seen so far.
Why didn't Tom Holland return for the animated series?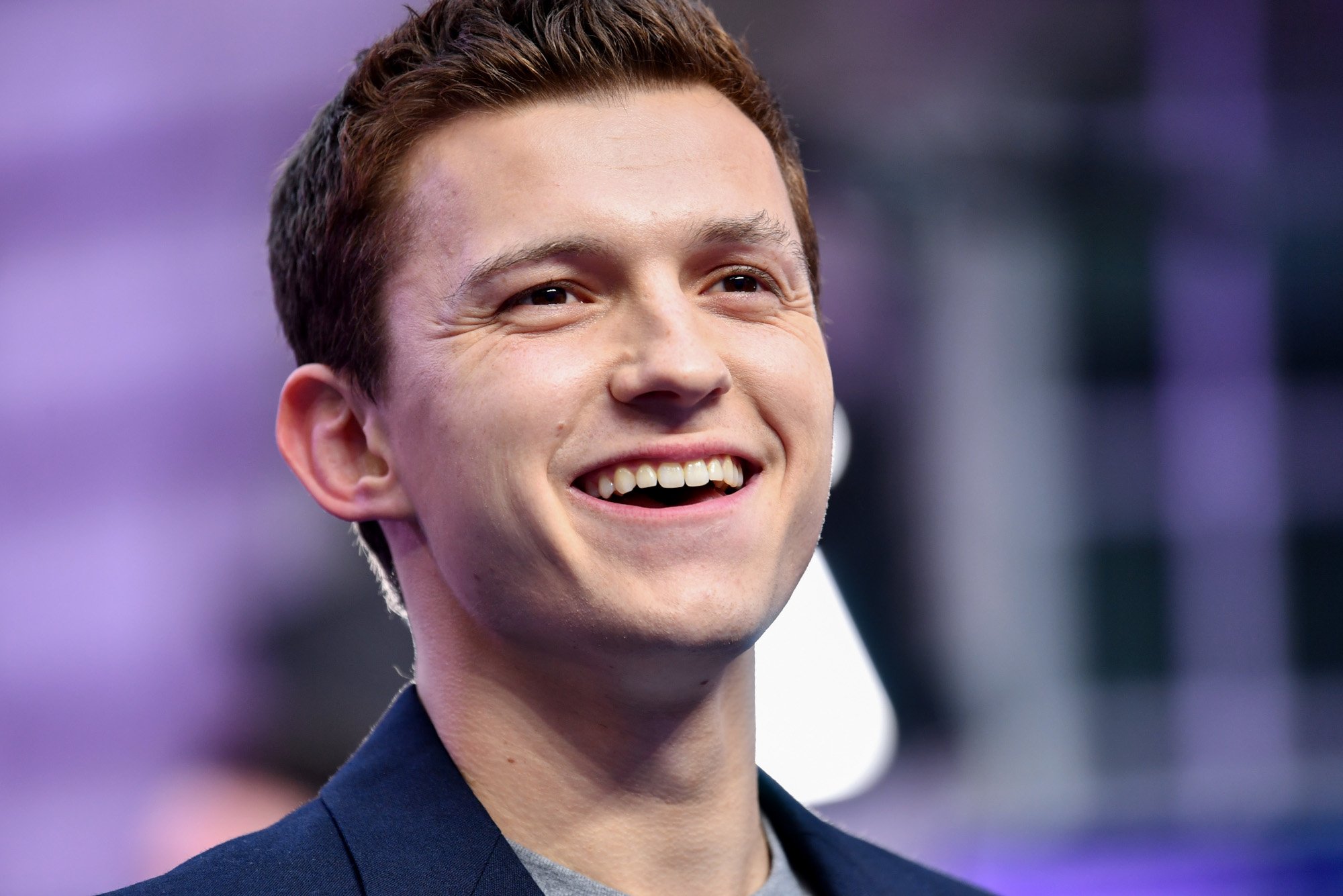 So, why didn't Tom Holland return to voice Spider-Man in What If…? Episode 5? His absence could easily be chalked up to the scheduling conflicts Andrews spoke of during his Uproxx interview. The actor has been busy with a number of projects outside of the MCU, including films like The Devil All the Time, Cherry, and Chaos Walking.
ScreenRant also points out that Holland's contract complicates things, since it's not just Marvel Studios he needs to answer to. The agreement between Sony and Marvel guarantees Holland will play Spider-Man in another solo movie. However, it's unclear if he'll be able to appear in MCU projects beyond that. All of this is speculation, of course, but it's possible
Whatever Holland's reason for not reprising his Spider-Man role, fans can at least enjoy several other well-known MCU stars in the cast of What If…? Episode 5. Some notable appearances include Sebastian Stan as Bucky Barnes, Mark Ruffalo as Bruce Banner, Paul Bettany as Vision, Paul Rudd as Scott Lang, Danai Gurira as Okoye, and Evangeline Lilly as Hope. Chadwick Boseman also voices T'Challa, one of several posthumous performances the actor has during the animated series.
What If…? Episode 5 is currently streaming on Disney+.