Marvel's 'What If…?': Why Didn't Chris Evans Return for the Disney+ Series?
Marvel's What If…? may throw fans into previously unthinkable scenarios, but the new TV series features many of the characters they know and love from the Marvel Cinematic Universe. In fact, the majority of those characters are even voiced by the same stars who play them on the big screen. There are a few notable exceptions, however. One of them is Captain America star Chris Evans, who portrayed the Avengers' leader for nearly a decade. Although Steve Rogers makes an appearance in the animated series, Evans didn't return to voice him.
[Spoiler warning: This article may contain minor spoilers for episode 1 of Marvel's What If…?]
Is Chris Evans in Marvel's 'What If…?' Steve Rogers appears, but not as fans know him
Steve Rogers shows up in the very first episode of Marvel's What If…?, only it's not as Captain America. The premiere opens with familiar moments from Captain America: The First Avenger. Most notable is the one where Steve goes to take the Super Soldier Serum. In the animated TV series, however, Steve is prevented from doing so when shots are fired before he steps into the machine. Peggy Carter winds up taking the serum instead, becoming the world's symbol of hope during World War II.
Fortunately, this doesn't remove Steve from the equation entirely. Howard Stark designs a suit Steve can use to help in the war effort. It offers a fun nod to Iron Man, and it allows Steve to stay in the mix.
Steve's origin story is different in What If…?, but that's not the only way the TV series diverges from the MCU's take on his character. Without Evans voicing him, the performance behind the character is new as well.
Why Chris Evans didn't return for the animated TV series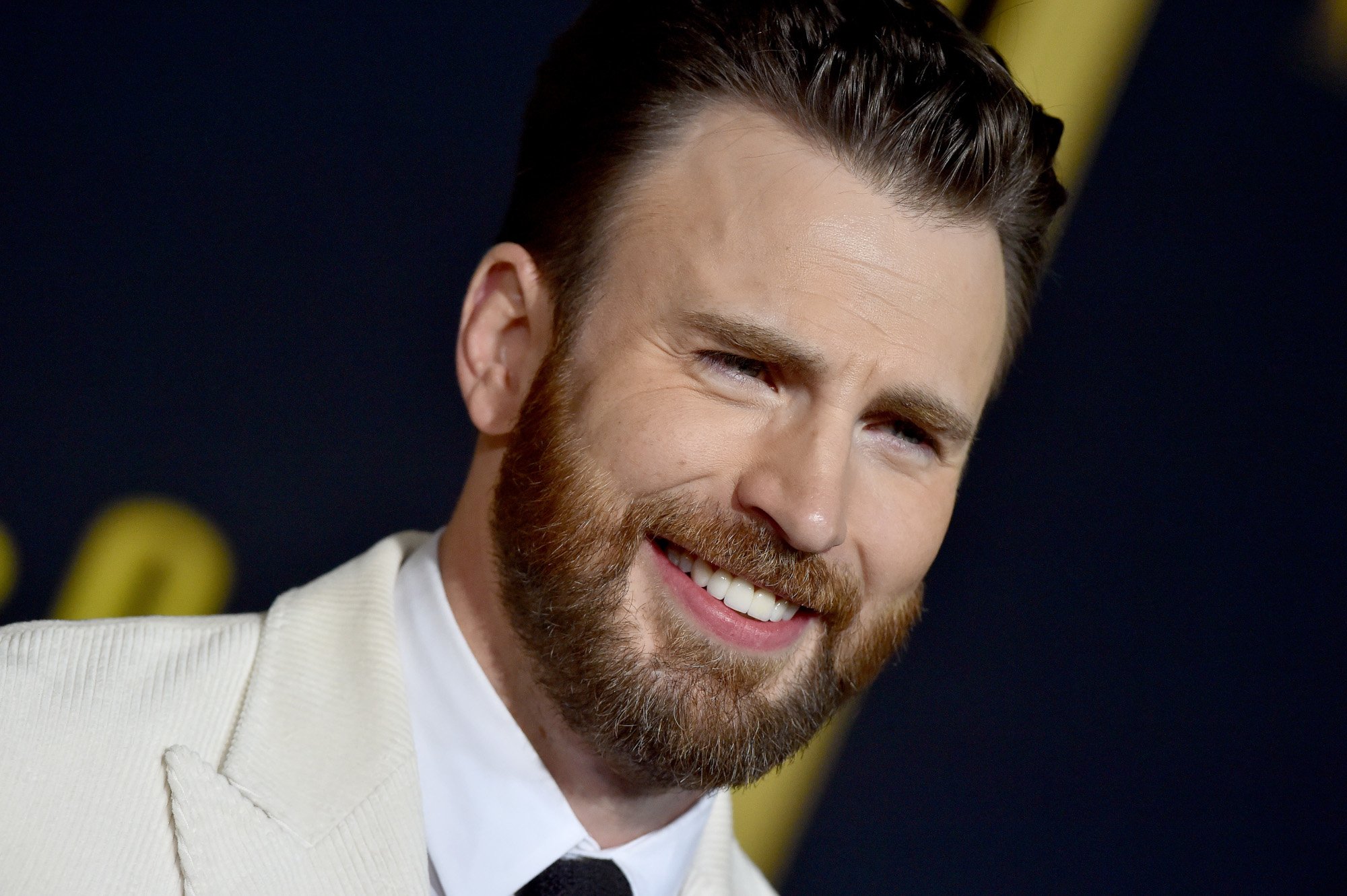 As for why Chris Evans didn't return to voice Steve Rogers, there are two possibilities — and both could be true. The first is that scheduling conflicts prevented some MCU stars from reprising their roles in Marvel's What If…?, something director Bryan Andrews recently spoke with Uproxx about. He compared getting all of the franchise's actors on board to "herding cats," emphasizing how much difficulty they had working around so many schedules:
"All of these people are extremely talented and they've got a lot of stuff going on. And we figured we probably wouldn't be able to get everybody, just because scheduling is so difficult. But we got a lot, and that was great. So yeah, it'd be awesome to have everybody, but you've got to deal with what you've got to deal with."
Of course, Evans may simply be uninterested in reprising the role so soon after Avengers: Endgame. The film gave his Captain America a happy ending, freeing the actor from his commitments to the MCU. After almost 10 years playing the same character, it's very possible Evans wants to explore new opportunities. (That may well be the reason Robert Downey Jr. also did not return for Marvel's animated TV series.)
Who voices Steve Rogers in Marvel's 'What If…?'
Although Evans didn't provide the voice for Steve Rogers in What If…?, the Marvel character remains in good hands. Josh Keaton, who has a history of voicing iconic characters — including some from Marvel's roster — lent his talents to the role. Keaton is a self-proclaimed geek, and he was excited to partake in the Disney+ show.
"Thanks so much for all the positive reaction to my filling in for Chris Evans in #WhatIf," Keaton tweeted. "I'm a geek and comic fan myself and know how particular we can be about changes and I absolutely had some huge shoes to step into. Luckily, they were a little skinnier in this version."
Whether Keaton's character will show up in future episodes of What If…? remains to be seen, but he could appear later on in the TV series. He no longer has the immortality now granted to Captain Carter, but a show like What If…? doesn't need to stick to a linear timeline. In the meantime, fans can enjoy his screen time in the series premiere.
The first episode of Marvel's What If…? is now streaming on Disney+.