Mary-Kate and Ashley Olsen Reveal Why They're So 'Discreet'
Mary-Kate and Ashley Olsen used to be top actors, but it's been a long time since the two have appeared on our screens. Though the Full House alums have stepped back from TV and movies, they continue to see success as the heads of The Row, their luxury fashion line, which is now in its 15th year of business. In an interview, the Olsens opened up about their career change and the reason they've been so private about it all.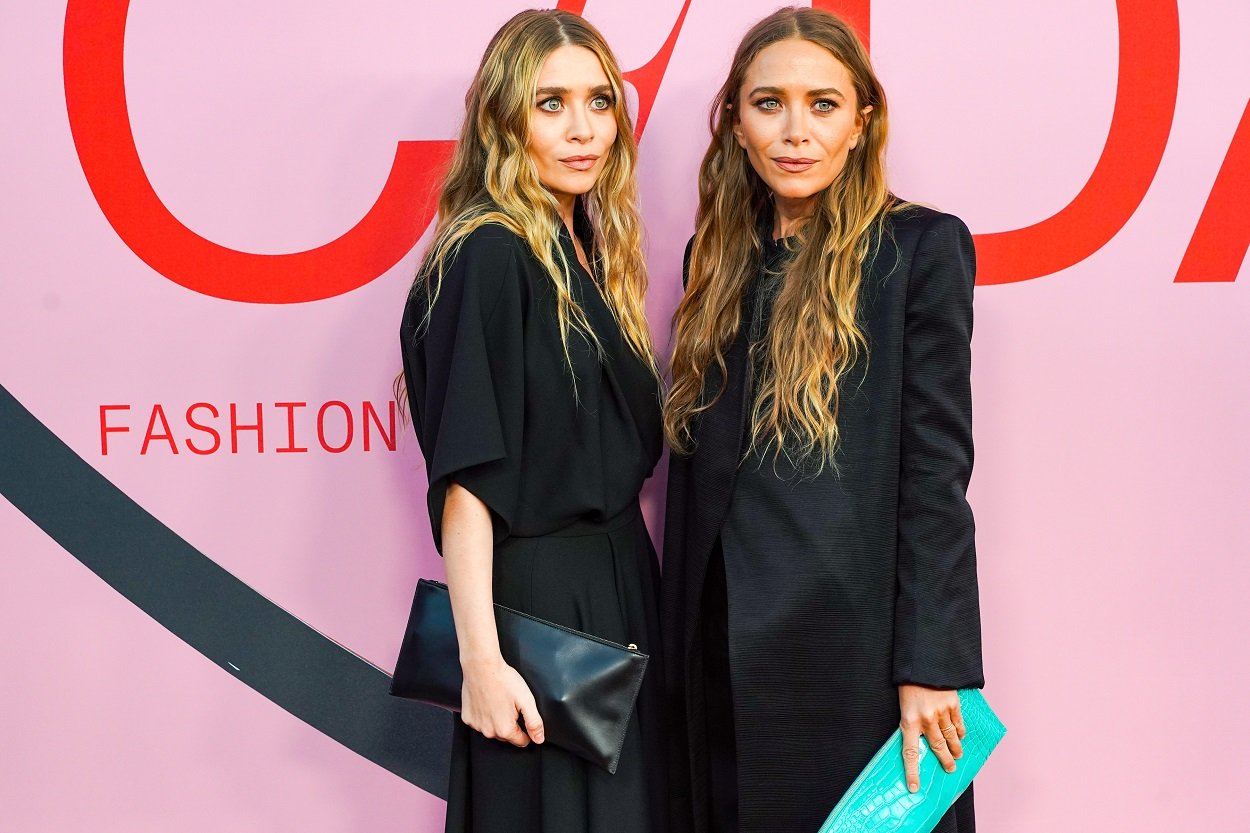 Mary-Kate and Ashley Olsen point to their parents for the reason they're so 'discreet'
At just a few months old, the Olsen sisters got the opportunity of a lifetime when they were chosen to appear on Full House. The twins instantly won over viewers and followed up with several TV and film roles. It seemed like they would continue to branch out into the acting world, but at 18, they decided to take a break. It was the start of their shift from the spotlight.
Fast forward to the present, not much is seen or heard from the sisters, who also resist social media and online shopping. Explaining why they're so private, Mary-Kate told i-D magazine: "We were raised to be discreet people." She also warned the interviewer that she and Ashley were "a bit out of practice" as they hadn't given in an interview in so long.
Mary-Kate and Ashley Olsen's fashion line was birthed during their hiatus
During their break from acting, the sisters began exploring other things that interested them.
"I don't know how conscious we were of what we were doing at that time, to be really honest," Ashley told the magazine. "We had just moved to New York. We were 18 years old and I think what we did know was that we wanted to take that time to take a break from what we were previously doing and to explore things that interested us, and explore what life has to offer … We wanted to explore making something of ourselves."
Soon came the idea to start a clothing line. But unlike other celebrities turned designers, the sisters decided not to attach their name to it, ultimately calling it The Row.
"We didn't want to be in front of it, we didn't necessarily even want to let people know it was us," Ashley explained. "It was really about the product, to the point where we were like: Who could we get to front this so that we don't have to? I think, to this day, you'll see we really put the product first."
15 years later, The Row is a top line
The line that started out with a simple white tee has grown to include various garments, worn by the likes of Kendall Jenner, Jonah Hill, Zoë Kravitz, and Gigi Hadid. With its elegant look and meticulous details, some have even described the brand as "perfect."
"I think we're very much perfectionists and hard workers and we've always been hard workers," Mary-Kate said. "So, I am happy that people look at it as a perfect product, or products that feel complete, or whole. I think the reason that we do fashion is to constantly try to fix our imperfections, and you always have next season to do that. It's also our job to find every imperfection in there to make sure that we're constantly pushing ourselves and training our eyes and making sure everyone is served. Just evolving and learning."