'Mary Poppins' Author Couldn't Stand the Disney Movie—'What Have They Done?'
P.L. Travers, the author of the Mary Poppins book, wasn't "supercalifragilistic-ally" thrilled about Disney's Mary Poppins movie. To put it simply, Travers hated it. Some Disney fans were surprised at this. After all, it became one of the most successful movies in history.
Nevertheless, Travers expressed her grievances about the movie. She even wept at the Mary Poppins premiere.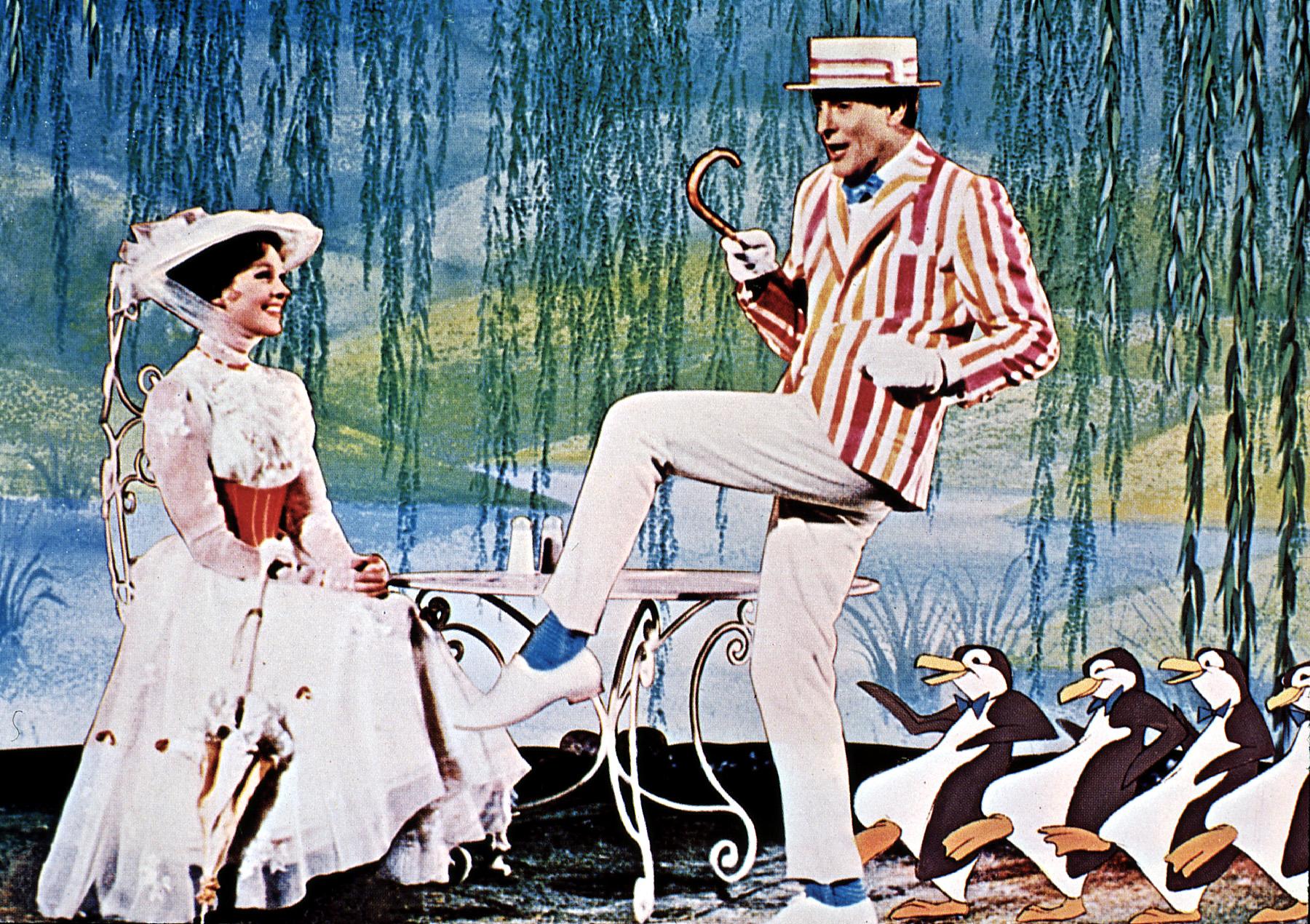 The 1964 'Mary Poppins' movie was a Disney success
Julie Andrews enchanted viewers in her feature film debut alongside Dick Van Dyke. Walt Disney surprised moviegoers by injecting animation into a live-action movie.
The story focuses on the Banks family. George and Winifred Banks search for a new nanny to care for their children, Jane and Michael. Mary Poppins introduces the children to a cheerful, musical lifestyle. Thanks to her, George Banks learns a lesson when his job fires him: to spend more time with his children.
Decades later, Mary Poppins Returns premiered, starring Emily Blunt in the titular role. Despite initial skepticism, many audiences appreciated Blunt's portrayal of the character.
Why did the 'Mary Poppins' book author hate the Disney film?
The crowd gave the Mary Poppins movie a five-minute standing ovation at the Grauman's Chinese Theatre (now called the TCL Chinese Theatre). Not many noticed the author crying in the audience. P.L Travers despised Disney's movie for several reasons.
According to The New Yorker, Travers was the polar opposite of Disney's traditionalist image. At Mary Poppins' release, other Disney films showed families who adhered to the traditional American lifestyle. And Travers wasn't a married woman. Before she wrote her successful franchise, the author worked as an actor, performing in A Midsummer Night's Dream in the early 1900s. When she later wrote the Mary Poppins book, she didn't envision a cheery, songworthy plot. Nevertheless, the novel character introduced the magical, umbrella-flying image.
Whether her childhood directly inspired her remains a mystery. But Travers' Mary Poppins hints at her adolescence. Her true story is much darker than the family-friendly plot. Born Helen Goff, the writer's father was named Travers Goff. He was a bank manager and a heavy drinker, dying when Helen was seven years old.
The author reflected on nearly losing her mother, Margaret. As a child, she felt her mother was giving up when she attempted to drown herself. Margaret returned to the children shortly afterward, but the feeling of abandonment haunted Helen. So she looked up to her aunt, Helen Morehead, dubbed "Aunt Ellie."
The writer disapproved of Disney's use of animation, the character Mary Poppins' songs, her image, and the casting of Dick van Dyke. She was also disappointed in Disney's changes to her story's characters; the studio altered the time period and the Banks' house. She reportedly exclaimed, "Oh God, what have they done?" per Mental Floss.
There is a movie based on the author's experience with Walt Disney
When Saving Mr. Banks came out, many viewers teared up at the heartfelt story. They enjoyed learning about Mary Poppins' backstory.
However, multiple critics see the film as a reinvention of Travers' experience with Disney's own version. The movie is a rendition of actual events. But its innocent musicality convinces audiences of a more optimistic conclusion for Travers. Since this was not the case, some audiences accused the film of glorifying Travers' undesired collaboration with Disney.
Nevertheless, the cast received praise. Tom Hanks portrayed Walt Disney, and Emma Thompson played Travers. Supporting roles included Colin Farrell as Travers Goff, Ruth Wilson as Margaret Goff, and Paul Giamatti as the author's chauffeur.
Bradley Whitford portrayed Mary Poppins' co-writer Don DaGradi, Jason Schwartzman as the composer and lyricist Richard M. Sherman, B.J. Novak as his brother and composer Robert B. Sherman, and Kathy Baker as Disney's executive assistant Tommie.
The Sherman brothers sing several Mary Poppins songs in the film during their composition.
Viewers can stream Saving Mr. Banks on Disney+.
RELATED: Julie Andrews Almost Didn't Take 'The Sound of Music' Role For 1 Big Fear