Mary Tyler Moore Told a Lie to Get Cast as Laura Petrie on 'The Dick Van Dyke Show'
The Dick Van Dyke Show is one of the best-loved sitcoms of all time, and it's hard to imagine anyone but Dick Van Dyke, Mary Tyler Moore, Rose Marie, and Morey Amsterdam in the starring roles as a TV writer, his wife, and his co-workers. But one of the show's key actors was afraid she didn't stand a chance of getting cast.
When Moore auditioned to play Laura Petrie, the wife of Van Dyke's Rob Petrie, she feared the age difference between her and Van Dyke might be a problem. So she told a small lie in order to land the part. 
Mary Tyler Moore lied about her age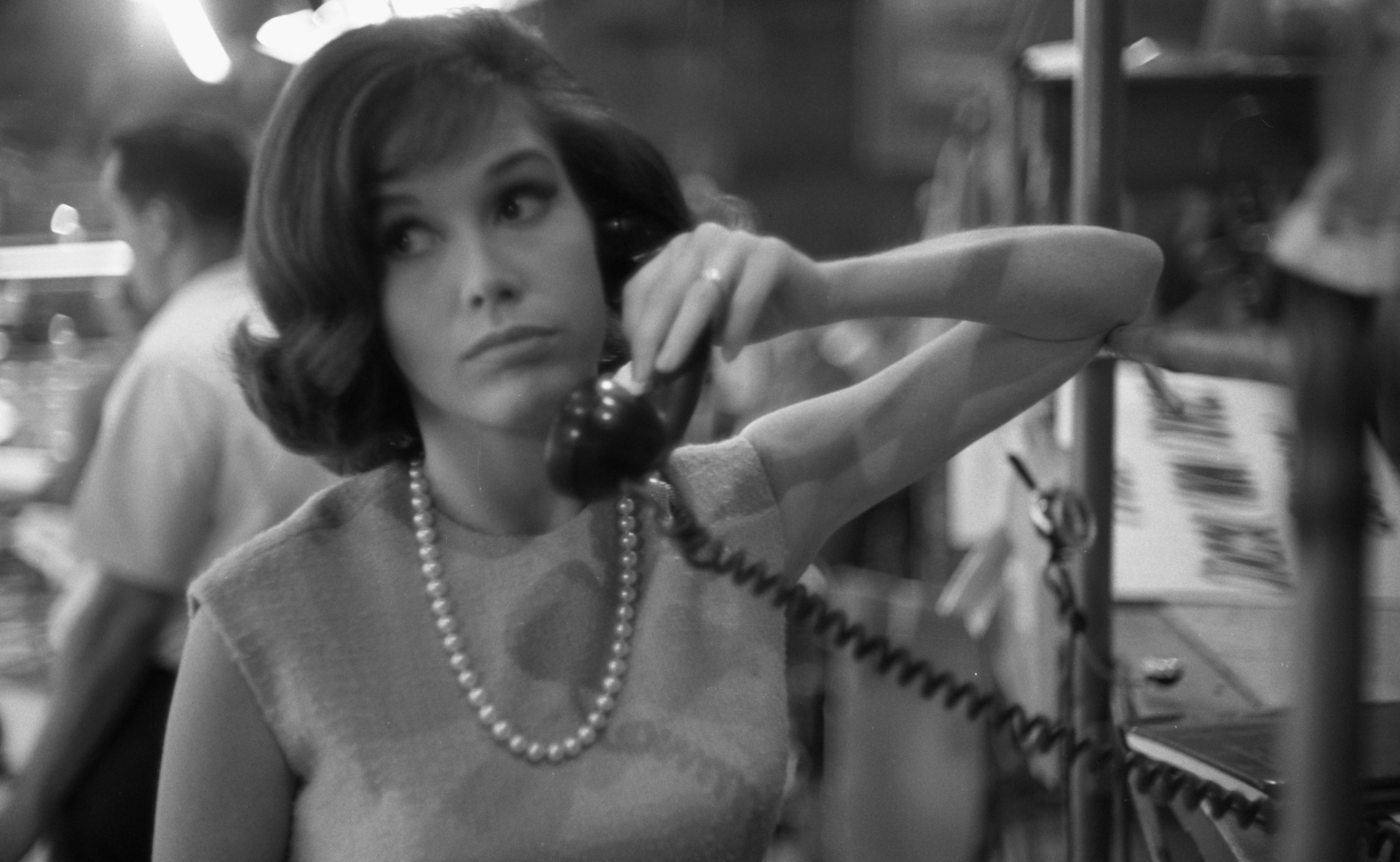 Moore was just 23 when she auditioned to play the wife of a television comedy writer on The Dick Van Dyke Show. She'd appeared on a number of TV shows in the past, including episodes of 77 Sunset Strip, Johnny Staccato, and Richard Diamond, Private Detective (though her face was never seen in the latter). But despite her experience, Moore apparently worried she was too young to get the part, according to PBS. So she fibbed about her age, telling the casting directors she was two years older than she actually was, according to MeTV.
Dick Van Dyke thought Moore might be too young 
Moore's concerns about her age weren't totally misplaced. Her future co-star also thought she might be too young to play his wife. Van Dyke was in his mid-30s at the time, and he thought an age gap of more than 10 years between him and his on-screen spouse might be too much. 
"She was 23 years old, gorgeous of course, and had a kind of mid-Atlantic accent. She sounded a little bit like Katharine Hepburn. My first question was, 'Can this girl do comedy?' After that I said, 'She's a little young for me.' I got to be on hand and watch her grow into the talent she became. She was just the best," Van Dyke recalled to the Hollywood Reporter in 2017 after Moore's death at age 80.  
Moore's lie might have inspired an episode of 'The Dick Van Dyke Show'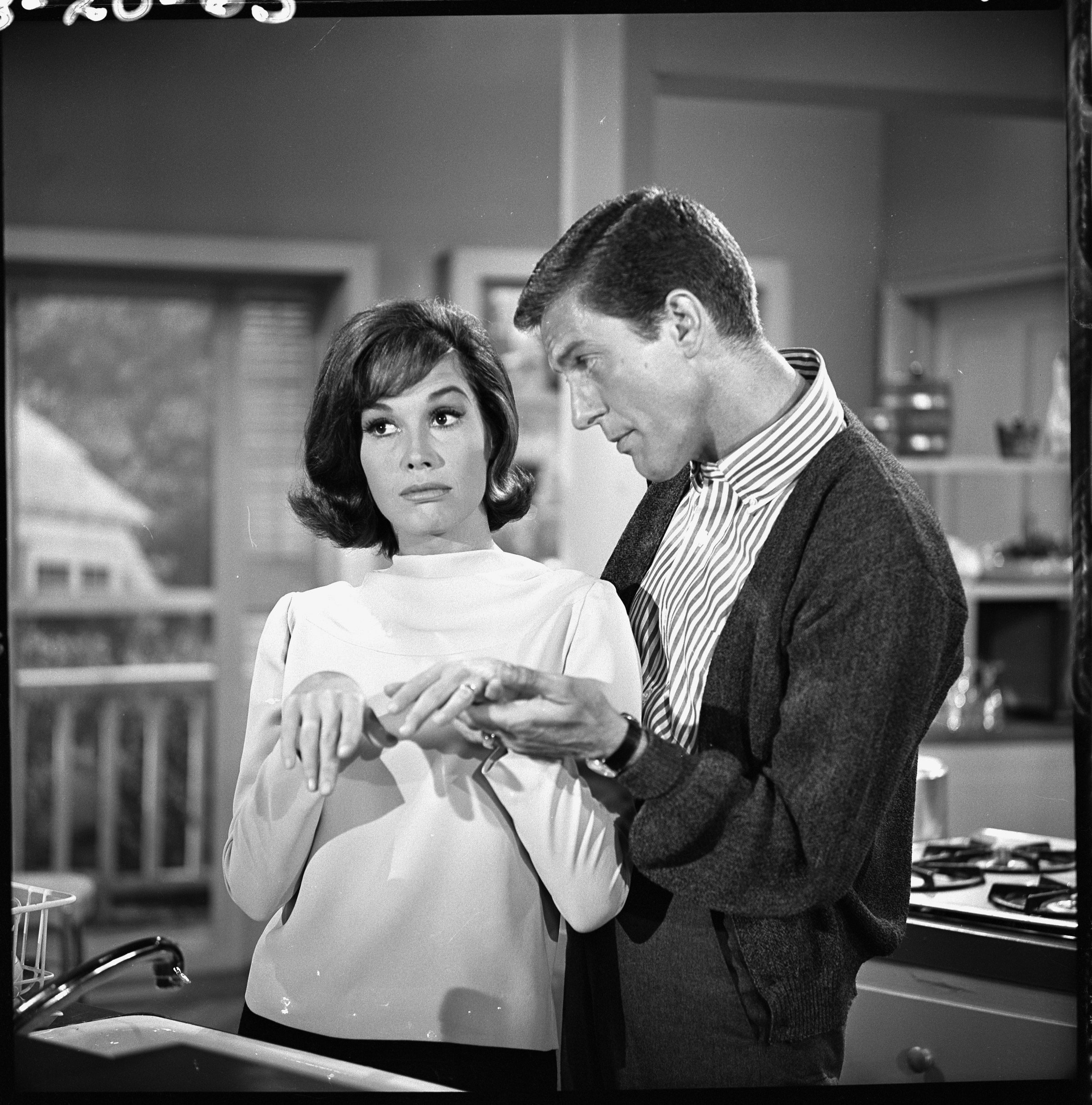 Moore might have not been completely honest about her age during the casting process, but she ended up being perfect for the part of Laura. She played the role on all five seasons of the sitcom, which aired from 1961 to 1966. Her work on The Dick Van Dyke Show was the springboard for her own self-titled sitcom, The Mary Tyler Moore Show, which premiered in 1970. 
Moore's lie is also reported to have inspired an an episode of The Dick Van Dyke show, according to MeTV. In the two-part, season 3 episode "Laura's Little Lie/Very Old Shoes, Very Old Rice" Rob can't figure out why his wife is reluctant to sign a new life insurance policy. Eventually, she admits she lied about her age when they got married. In the second half of the episode, Rob and Laura must remarry to make their union legal. 
Check out Showbiz Cheat Sheet on Facebook!