'MasterChef': Aarón Sánchez Says Judges Had to 'Up the Game' for Competitors on 'Back to Win'
The 12th season of MasterChef is welcoming back previous competitors who didn't earn the coveted title the first time around. Many of the former home cooks have embarked on culinary careers since showing their stuff in the MasterChef kitchen and now want a second shot at the grand prize money and esteemed trophy. Renowned chef and MasterChef judge Aarón Sánchez noted that the bar is set higher this time for the chosen 20 contestants donning the iconic white aprons this season in Back to Win.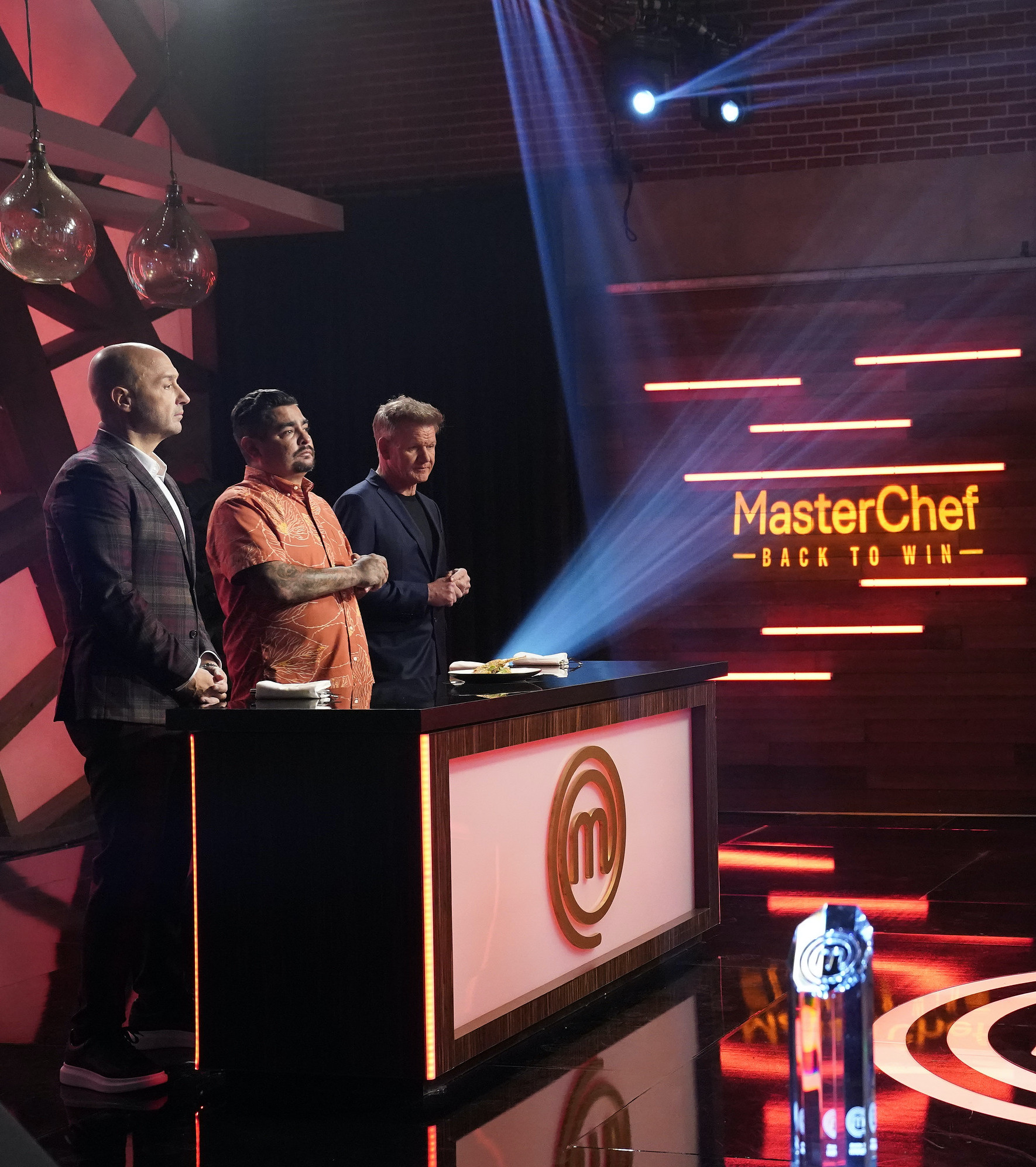 Chef Aarón Sánchez noted higher expectations in 'MasterChef: Back to Win'
Returning contestants include Brandi Mudd (Season 7), Fred Chang (Season 10), Shanika Patterson (Season 9), and MasterChef Junior competitors Dara Yu (Season 1) and Shayne Wells (Season 5). Sánchez, who is teaming up once again with Joe Bastianich and culinary icon Chef Gordon Ramsay, pointed out that these competitors faced a new level of cooking requirements.
"It's one thing to come into a scenario like the MasterChef kitchen with all of its pressure and all of its mitigating factors," Sánchez told Showbiz Cheat Sheet in an interview. "But the fact that they've seen it and experienced it, for us, meant we had to up the game as far as the difficulty of the challenges."
Getting the rare opportunity to once again strive for the MasterChef title comes with the responsibility to perform with superior skills — which means being assessed on an elevated scale.
"Our expectations were a lot higher because they have a chance to come back and win," the chef explained. "With that being said, we're going to make sure that we're diligent with our judging and monitoring their growth."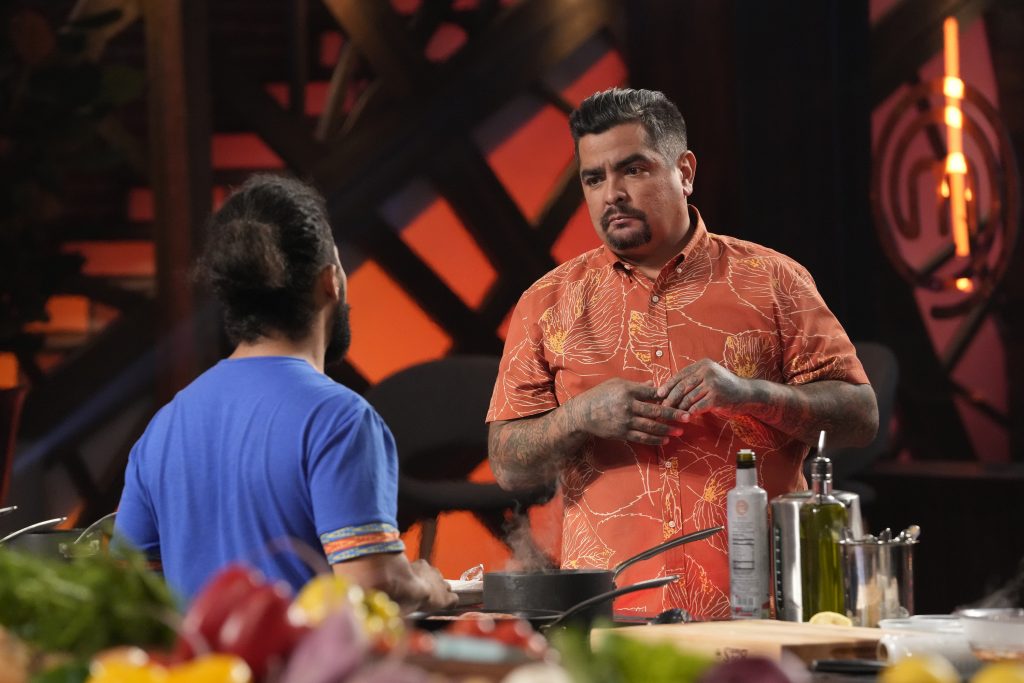 RELATED: MasterChef Winner Claudia Sandoval Serves up Some Cultural Cuisine on 'Taste of the Border'
Returning 'MasterChef' competitors have their eyes on the prize
Sánchez observed a definite uptick in finesse when the previous contestants returned to the MasterChef kitchen, and assumes many of them were able to hone their skills during the nationwide quarantine in 2020.
"I've noticed how prepared they are as a whole," the culinary expert told Showbiz Cheat Sheet. "Because of the lockdown, you can tell there are some competitors that were cooking at home and expanding their repertoire. … Their knife skills are impeccable, and I just think their overall diversity in their style of food has grown. They're not a one trick pony."
While a second chance at the iconic trophy and $250,000 cash prize provides plenty of inspiration, Sánchez thinks their is a greater incentive at play.
"The idea of being able to have redemption is a very powerful motivating factor," he remarked. "You've got a chance to right a wrong. I think that in itself has put a lot of motivation behind each competitor."
'MasterChef' judges have a close bond
The chemistry between Sánchez, Bastianich, and Ramsay jumps off the screen thanks to their years of friendship. Each judge seems to exude a separate persona in the MasterChef kitchen after partnering for several seasons.
"I think overall, I'm like the sweetheart of the bunch," Sánchez joked. "Joe is very firm, and Gordon is the big dog. He's pop-pop."
Their differing areas of expertise in the culinary space provide a solid foundation with which to judge the returning competitors. While viewers may sometimes consider their critiques of dishes a bit harsh, Sánchez insists that their blunt honesty is for the contestants' benefit.
"We have very diverse backgrounds as judges, and we also have high standards," the Food Network alum said. "We're going to be very honest as far as calling something something good, and also when something's not good. We'd be doing an injustice to those competitors if we didn't critique them the proper way. They're never going to grow as cooks."
Outside of MasterChef, Sánchez has plenty of other pots on the stove including his restaurant Johnny Sánchez, tattoo parlor and museum partnership, and an upcoming TV series based on his 2019 memoir, Where I Come From: Life Lessons From a Latino Chef that was optioned by Endemol Shine. While details are still under wraps, Sánchez tells Showbiz Cheat Sheet that the show will put the spotlight on his mother, restaurateur and cookbook author Zarela Martínez.
"I can tell you this, we're excited about it," Sánchez shared. "It's going to have a big focus on my mom and all the lessons that she taught me."
MasterChef: Back to Win airs on Fox Network on Wednesdays at 8 p.m. ET.
RELATED: Gordon Ramsay Serves Up Career Opp for 'MasterChef' Contestant With Christina Tosi