1 'Masters of the Universe: Revelation' He-Man Twist Was an Idea Kevin Smith Had When He Was 11
Masters of the Universe: Revelation is full of surprises for He-Man fans. Since the show premiered on Netflix, fans have discovered what twists creator Kevin Smith had in store. Smith told Showbiz Cheat Sheet one of those twists was something he was waiting to do since he watched the original cartoon as a kid. 
[Spoiler alert: This article contains spoilers for the first episode of Masters of the Universe: Revelation.]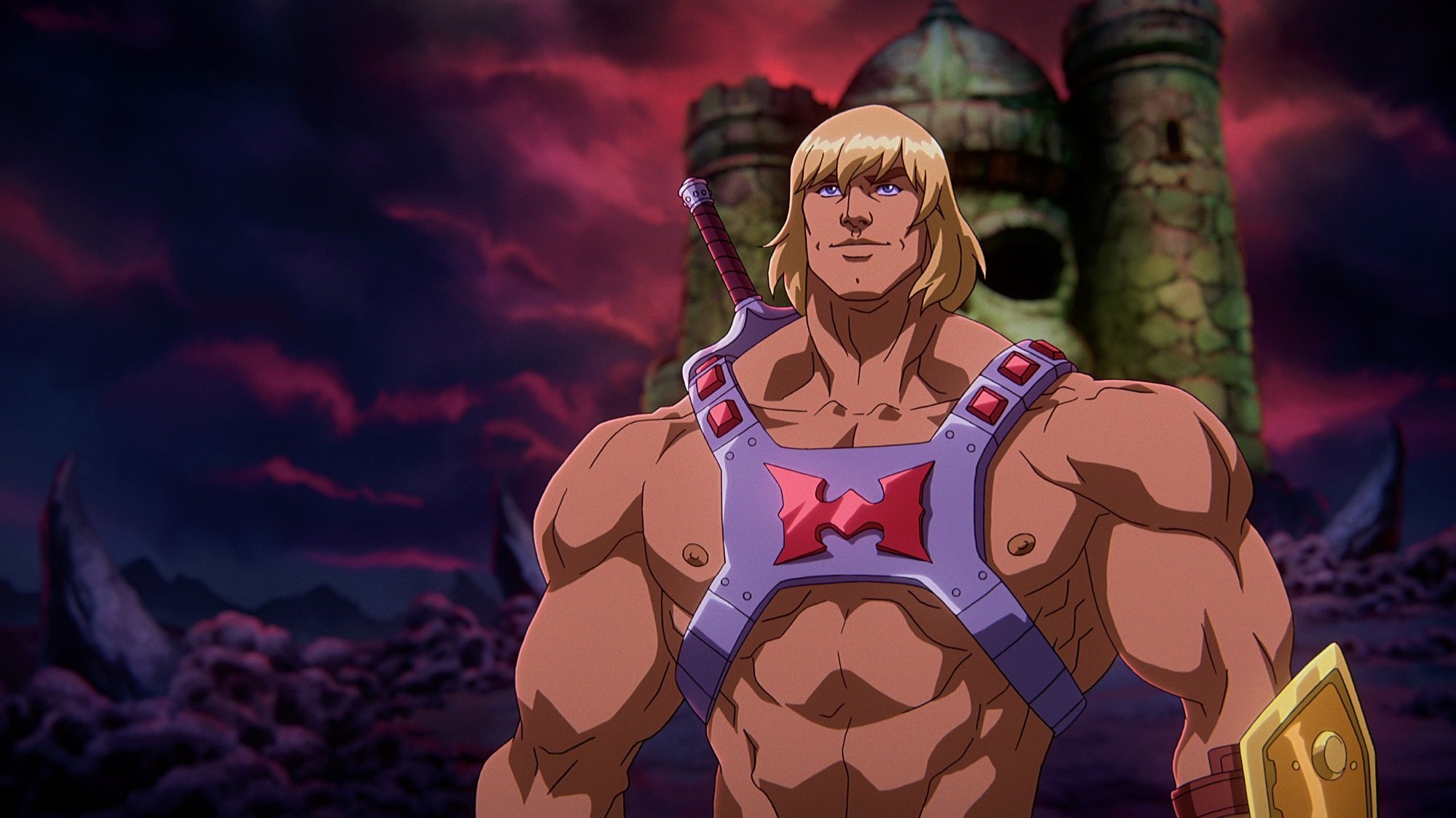 Smith sent Showbiz Cheat Sheet a private video message after a Masters of the Universe press junket on June 3. Here's the idea Smith finally got to bring to life after thinking about it as a child. 
'Masters of the Universe: Revelation' changes He-Man in many ways
As fans have discovered, Masters of the Universe: Revelation is not exactly like the animated series that aired weekday afternoons in the '80s. The biggest twist is that He-Man dies, leaving Teela to pick up the mantle defending Eternia. At least He-Man took Skeletor with him.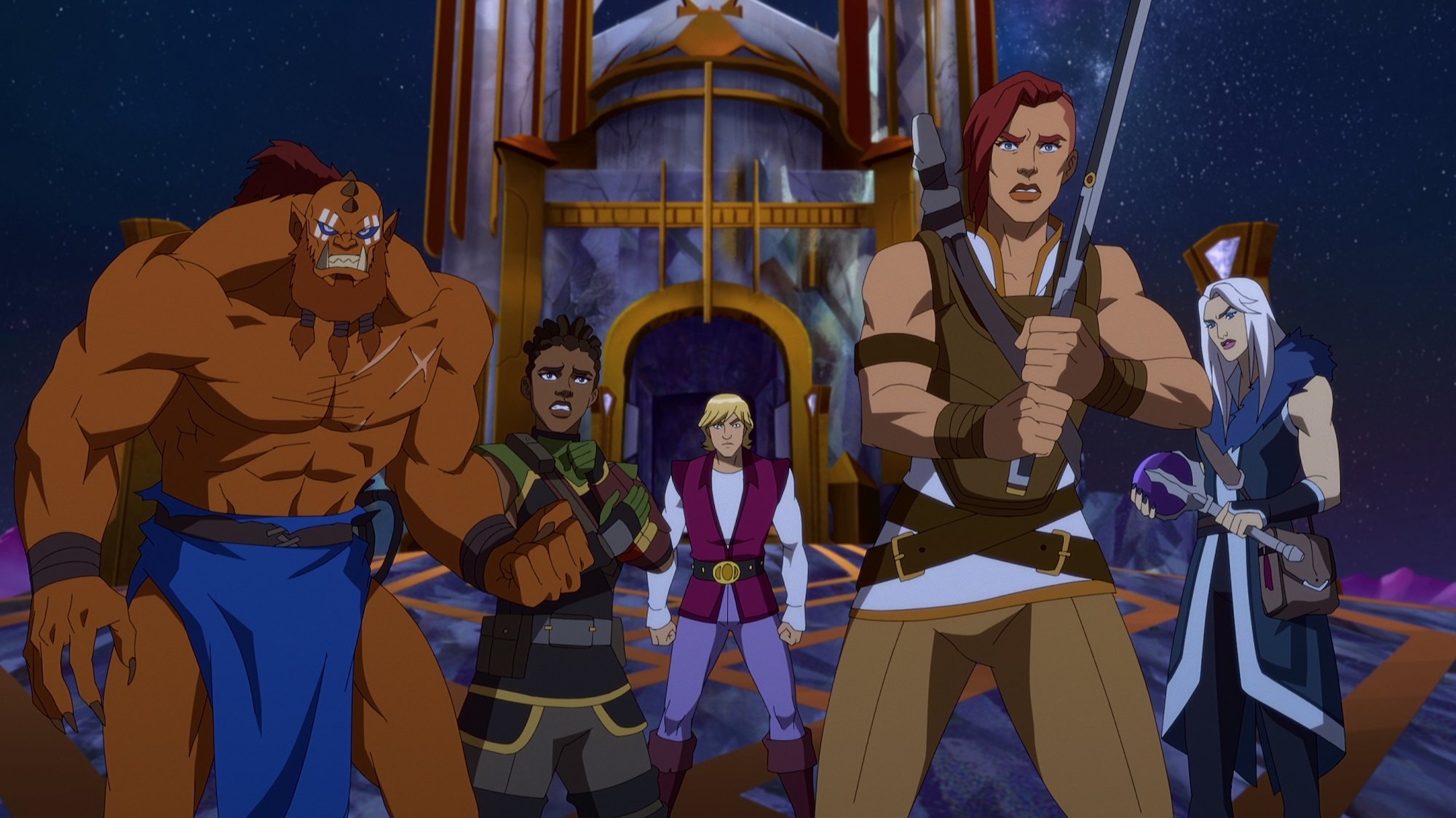 Before that happens, He-Man does something else he's never done before. After Prince Adam transforms into He-Man by the power of Greyskull, he raises his sword and says, "By the power of Greyskull" again while he's still He-Man.
Kevin Smith wanted to see this since he was 11
Smith confirmed he was speculating about the mechanics of the power of Greyskull when he was a kid watching Masters of the Universe. Now that he's in control of a series, Smith could explore what happens when He-Man doubles the power.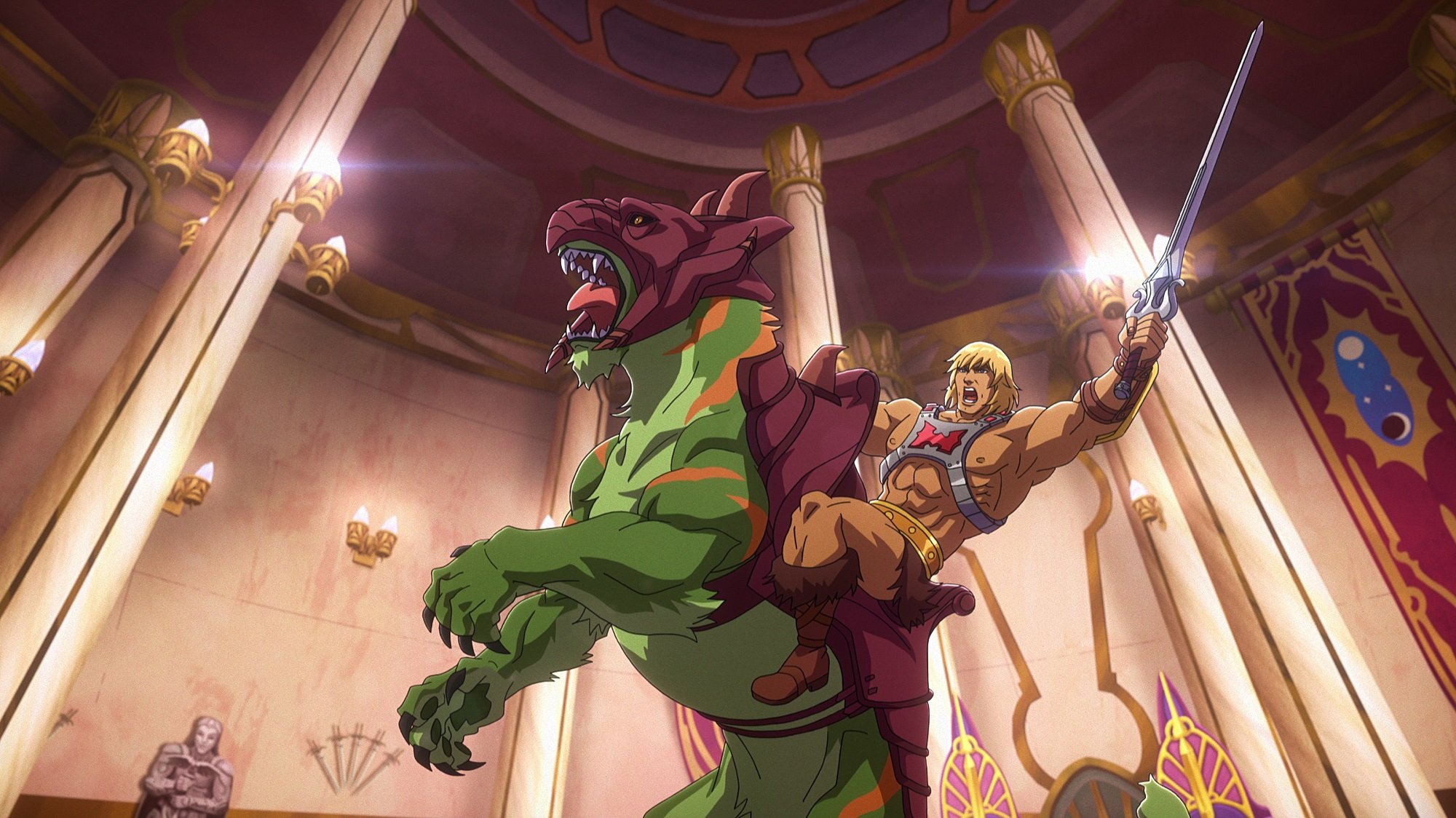 "That was definitely my bit of having him call on the power of Greyskull while he was already He-Man," Smith said. "Absolutely, that traces back to childhood, watching it when I was 11 and 12 going like, 'Well, if he becomes He-Man when he raises the sword and says the magic words, what happens if he says it while he's He-Man?' We know in order to revert back to Adam, he says, 'Let the power Return' but what happens if in that form, he's already He-Man, he calls down the power?"
Kevin Smith always finds a creative outlet for his childhood ideas
Fans of Smith's movies have gotten to hear all of Smith's childhood speculations. Clerks had Dante and Randall debate the nature of independent contractors on the Death Star. Dogma was all of Smith's analysis of his Catholic upbringing. Now, he got to bring it to Masters of the Universe.
"That was a residual benefit of childhood, sitting around thinking stupid sh*t like that," Smith said. "Just like the way I would be an altar boy at Our Lady of the Perpetual Help, and every time the priest was like, 'Blessed is he who comes in the name of the lord' and I would be like ha ha ha. That's where Dogma came from. No idea ever gets wasted in Kevin Smith world. So that was an idea that I had back when I was a kid watching the show and it was an idea that we were able to bring to the show."