'Masters of the Universe: Revelation' — Why Kevin Smith Made Teela the Star of His He-Man Show
Kevin Smith discusses his Netflix animated show 'Masters of the Universe: Revelation'. For his take on the He-Man series, he wanted Teela to be the star.
The new Netflix animated series Masters of the Universe: Revelation brings back He-Man. However, fans of the other masters might be happy to know that the show gives Teela a more central role in the story. That was something creator Kevin Smith wanted to do since he was such a fan of the original cartoon.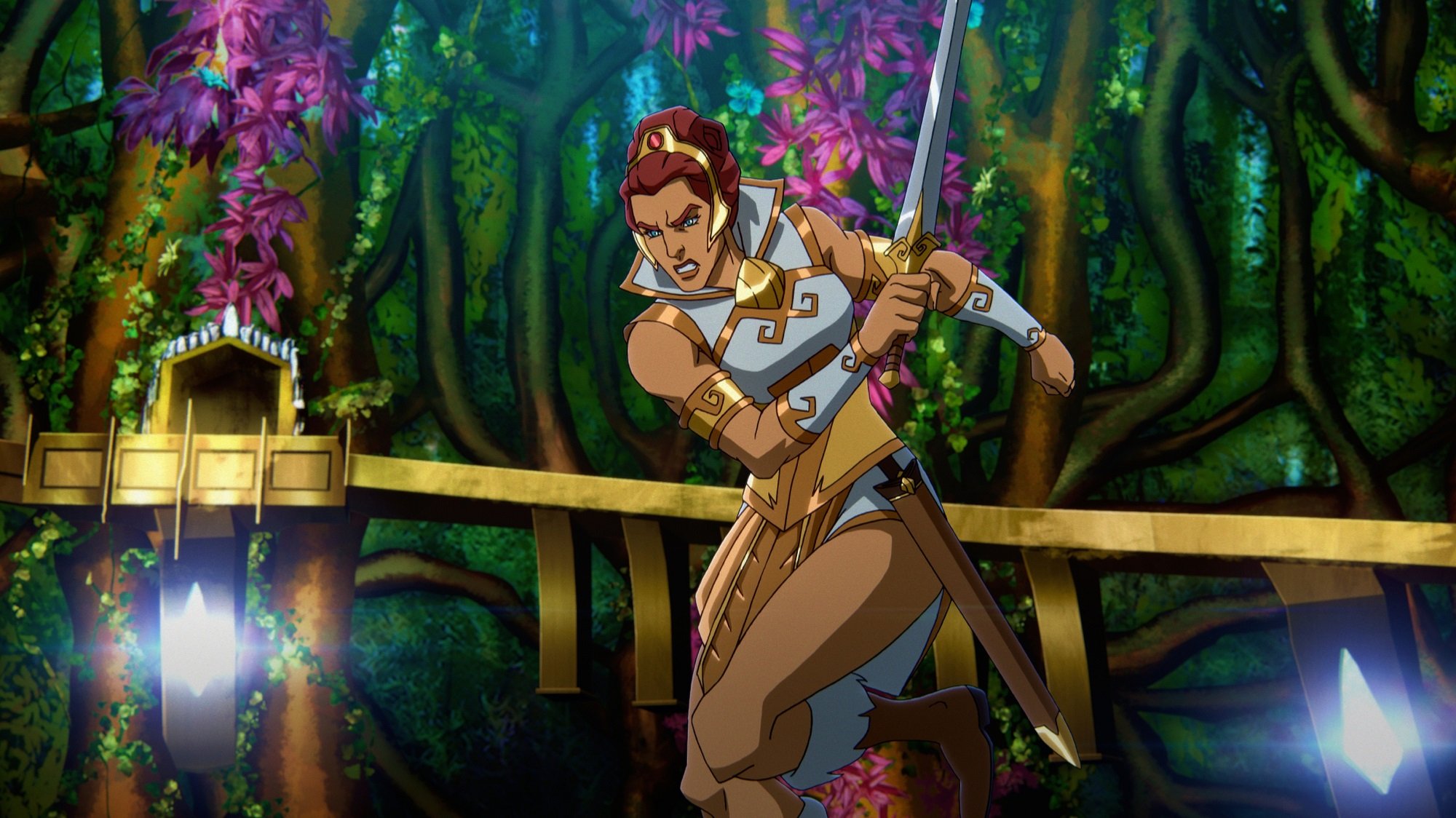 Smith spoke with reporters by Zoom on June 3. We'll have more with Smith and the cast of Masters of the Universe: Revelation before it premieres July 23. But first, here's Smith's take on why Teela became a more prominent character in his series. 
Teela got short shrift in the original 'Masters of the Universe'
Masters of the Universe was based on the Mattel toy line. Every character with an action figure was in the show, but Teela was always along for He-Man's adventures. However, the original series never really developed her. 
"Teela's character was always so interesting because she's in every episode of He-Man and the Masters of the Universe," Smith said. "Just as many episodes as He-Man is in, Teela's right there with him, fighting side by side with He-Man if not protecting Prince Adam as Prince Adam's bodyguard."
Kevin Smith questioned Teela's role in the universe 
He-Man was Prince Adam's secret identity and only a few people knew. Teela wasn't one of them, and Smith thought she might have some issues over that. Sarah Michelle Gellar provides the voice of Teela in Masters of the Universe: Revelation.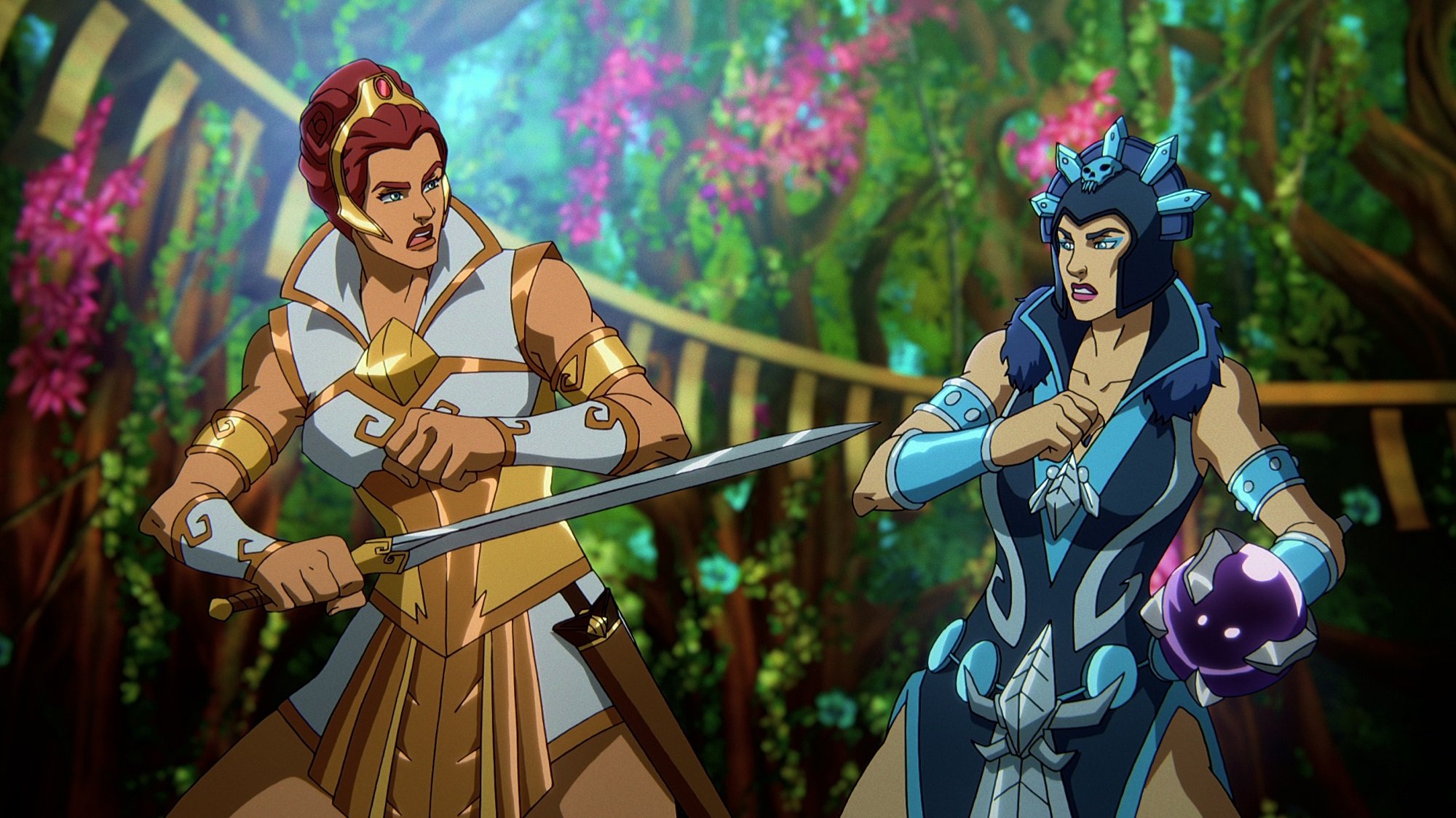 "The most interesting aspect of that relationship was always in the front credits of that show," Smith said. "Just like we have them in our title sequence where they're like only three people, in the original they were like only three people know the secret. Cringer didn't count because he was Battle Cat. So it was Sorceress, Man-at-Arms and Orco. In our version, we put Cringer into that shot as well. So only these cats knew who he was. The person who he spent every episode with right beside, fighting side by side or being protected by, he lied to the whole time."
Teela gets to be much more complex than He-Man in 'Masters of the Universe: Revelation'
Masters of the Universe: Revelation is still an animated series appropriate for kids. However, Smith wanted to have the characters deal with deeper issues.
"The old series didn't really have a mythology," Smith said. "It was very morality tale oriented so they'd go on an adventure and you'd learn a lesson at the end of it and they'd even talk to you on camera, straight to camera at the end to tell you what that lesson was. So, we don't have to necessarily do that. Ours is not a simple morality tale. We get to tell a story of what happens when people have to deal with adult emotions. She gets disillusioned and leaves it all behind."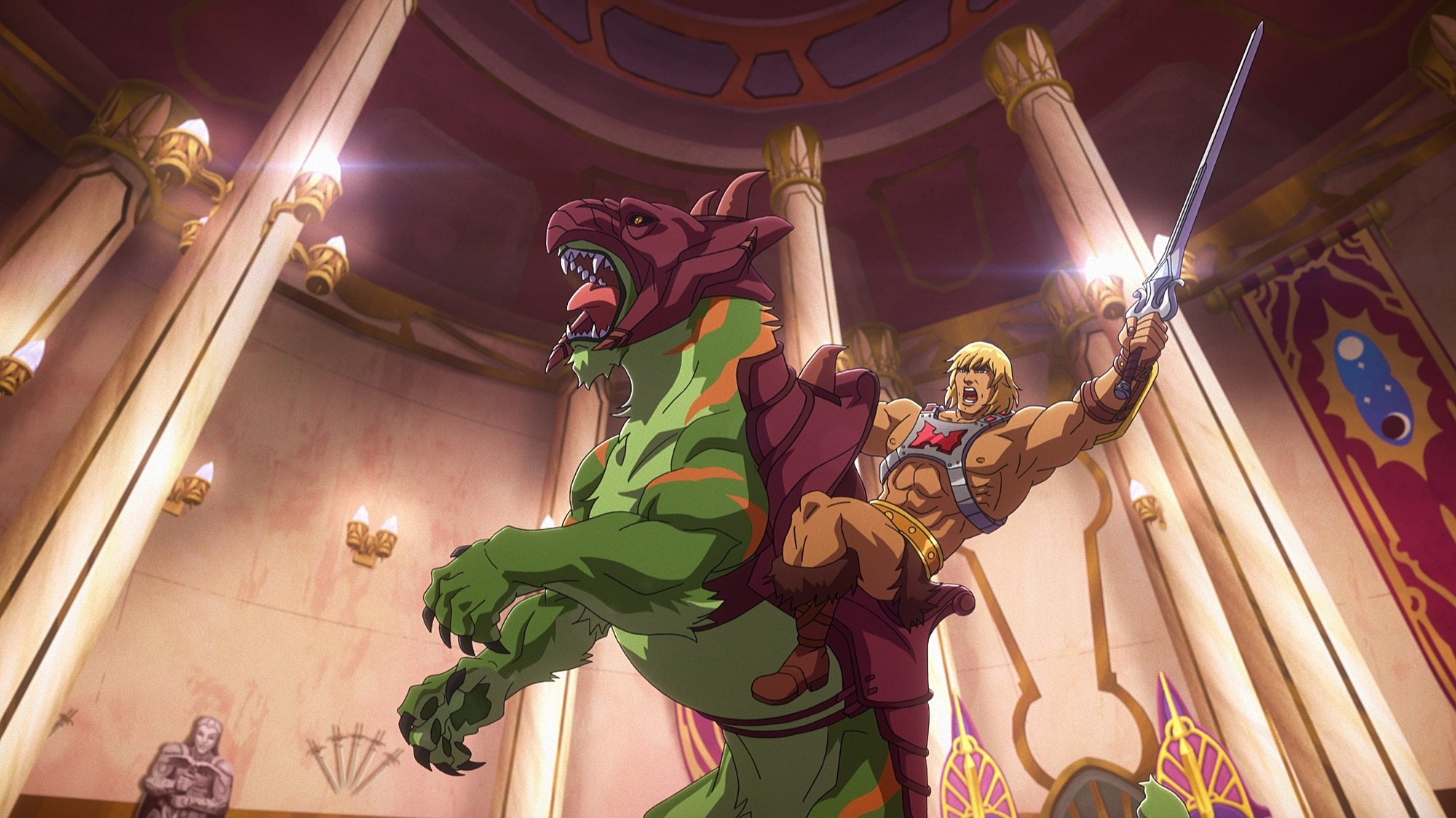 Smith felt there was only so much you could explore with He-man without drastically changing his character. Teela was right there for a new story for Masters of the Universe: Revelation. 
"He-Man is a great character of course, but like Superman, he's got a limitation inasmuch as He-Man is the most powerful man in the universe," Smith said. "So there's literally nobody he can't beat. And if there is somebody he can't beat, well, he can just take the sword because that's the sword of power. So when you have an impossibly overpowered character like that, you got to find creative ways to tell a story that isn't like oh, I guess he's going to win because he always wins. I felt like Teela was our way into that."