'Masters of the Universe: Revelation' Review: Kevin Smith's Netflix Show Gets Destroyed on 'Rotten Tomatoes'
The Masters of the Universe: Revelation reviews are in, and the Netflix show is a hit. Critics love the Kevin Smith-helmed reboot of the popular cartoon from the 1980s. Unfortunately, a few angry fans of He-Man have left nasty reviews on Rotten Tomatoes. Let's take a look at the real scoop behind the much-anticipated show, which premieres tomorrow.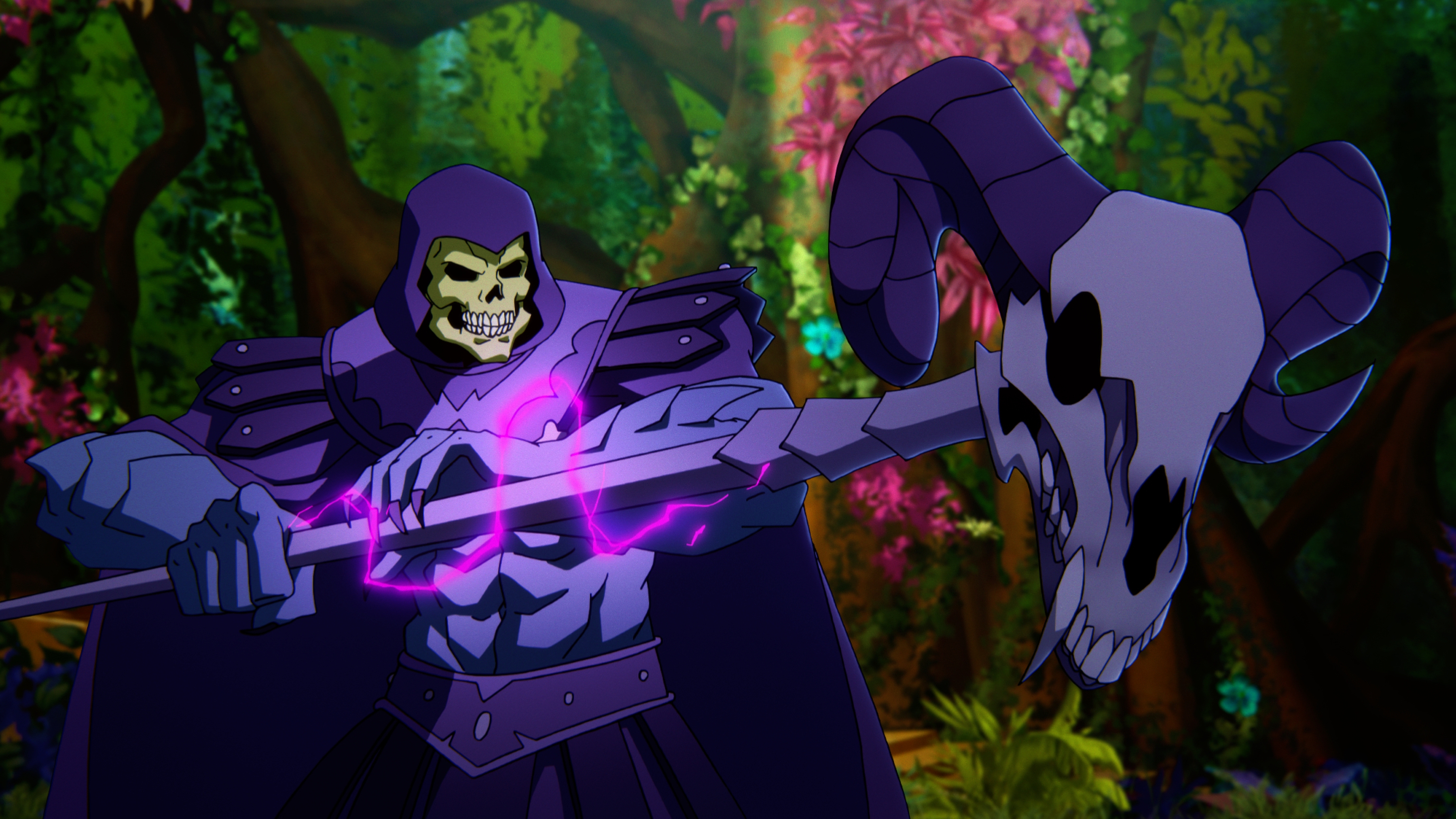 'Masters of the Universe: Revelation' reviews are positive, overall
Most of the Masters of the Universe: Revelation reviews are positive.
Mashable credits creator Kevin Smith for being "all-inclusive" in his geekdom. He also gives both heroes and villains a chance to shine. "Revelation rightly recognizes that, silliness aside, there's a deep bench of compelling personalities in the He-Man-verse that are worth exploring," they write.
And this is echoed by The Verge. The outlet congratulates the creators for mixing the sword and sorcery with the campy jokes of the original. Indeed, the outlet makes clear that this show isn't a reboot, per sé, but a re-telling of the legend.
The show is a modern take on the He-Man legend
[Spoiler alert: Spoilers for the upcoming Masters of the Universe: Revelation are up ahead]
Another Masters of the Universe: Revelation review by Polygon points out that middle-aged fans of the show shouldn't expect a nostalgia trip. The outlet points out that the original show was meant for children, and this re-telling of the tale is aimed at 21st-century children, not adults.
"This initial chapter offers hints of familiar music and establishing shots that are practically photocopied from the toy packaging," they write. "It drops viewers smack-dab in the middle of what feels like a classic He-Man entry, now with more expensive animation, and a sense of gravitas surrounding Prince Adam (Chris Wood) and his proclamation of "I. Have. The power!" as he magically transforms into He-Man, in order to stop Skeletor (Mark Hamill) from usurping the Grayskull throne."
But angry fans are 'hate-bombing' the Rotten Tomatoes review site
While Masters of the Universe: Revelation reviews from critics are positive, the fans don't agree. Rotten Tomatoes reveals that the show has a 97% critics score, but only a 41% audience score.
Fans are enraged that Smith's version of He-Man doesn't live up to their childhood fantasies. What's more, these fans are enraged that there's a woman in the series. "Teela is put front and center…she is angry and bitter most of the time," wrote one fan. "Teela's haircut should have been enough to drop this," wrote another fan. "Completely destroyed the whole franchise," wrote yet another fan, echoing the hand-wringing of Star Wars fans who couldn't stand the thought of a female Jedi.
It's clear that Netflix has a hit on its hands.