'Matchmaker Mysteries': Danica McKellar Reveals Hallmark Mystery Series Has Ended
Danica McKellar recently shared some bad news with fans of Hallmark movie series 'Matchmaker Mysteries.'
It's case closed for Angie Dove. Danica McKellar, who plays the matchmaker-turned-investigator in Hallmark Movies & Mysteries' Matchmaker Mysteries, recently revealed that there were no plans for additional movies in the series. 
Danica McKellar breaks bad news about 'Matchmaker Mysteries'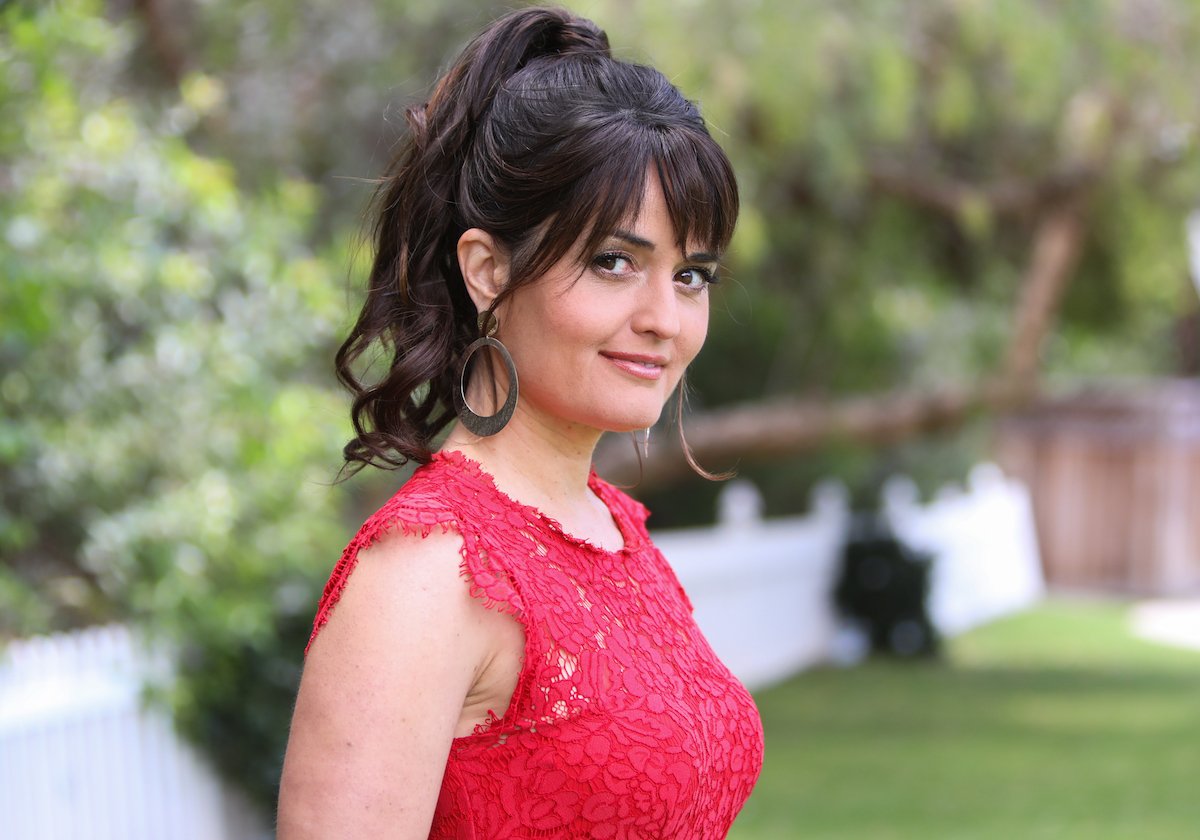 Angie Dove made her Hallmark debut in 2019 in Matchmaker Mysteries: A Killer Engagement. Two more movies followed. Matchmaker Mysteries: A Fatal Romance aired in 2020, and Matchmaker Mysteries: The Art of the Kill premiered in 2021. Unfortunately, fans hoping for a fourth installment in the series are going to be disappointed. The Wonder Years star recently revealed Matchmaker Mysteries had come to an end. 
"They decided to stop making them last summer, along with many others!" the actor wrote in Jan. 22 tweet in response to a fan question about whether another movie was in the works. "Let them know how you feel; I'd love to make more mysteries – a lot of us would." 
Hallmark confirms no more 'Matchmaker Mysteries' movies are in development 
Hallmark confirmed there are no plans to make additional Matchmaker Mysteries movies. 
"At this time, there are no further installments of Matchmaker Mysteries in development," a network spokesperson said in an email to Showbiz Cheat Sheet. The three existing movies in the series will continue to air periodically on Hallmark Movies & Mysteries. 
However, if Hallmark did decide to resurrect Matchmaker Mysteries, it sounds like McKellar would be up to return. "Yes! I love solving mysteries," she tweeted in response to a fan who asked if she'd go back to Hallmark to do more movies in the series. 
'The Wonder Years' star moves to GAC Family for rom-coms and Christmas movies 
McKellar's comments about being willing to return to Hallmark Movies & Mysteries confused some fans. In October 2020, the actor signed a deal with Hallmark Channel competitor GAC Family. She'll star in four movies for the new network, including The Winter Palace, which premiered in January 2022. But that deal doesn't prevent her from doing mystery movies for Hallmark, she explained.
"I love many people in front of and behind the camera at both networks," she tweeted in response to a person asking how her deal with GAC Family would affect her future with Hallmark. "I'm only exclusive with GAC for rom-coms and Christmas movies."  
Kellie Martin shared an update on 'Hailey Dean Mysteries'
In addition to Matchmaker Mysteries, fans of Hallmark's mystery programming got bad news about two other series in recent months. Hailey Dean Mysteries star Kellie Martin tweeted in early December that she was "really sad and sorry to report" that the series was "done at Hallmark."
In November 2021, Alexa PenaVega revealed in an Instagram update that her series Picture Perfect Mysteries had also "come to an end" (via Heavy). The series, which premiered in 2019, co-starred PenaVega's husband Carlos PenaVega. That last movie aired in 2020.
"It was so much fun, such as good run, and we're really proud of what we made," she added.
Check out Showbiz Cheat Sheet on Facebook!