Matt Barnes' Ex and Former Teammate – Gloria Govan and Derek Fisher – Finally Tie the Knot
Gloria Govan is a basketball wife…again. After splitting from Matt Barnes in 2015, Govan found love in Barnes' former teammate Derek Fisher. The relationship caused a media frenzy and personal drama between the three. But it was all worth it for Govan and Fisher who recently became husband and wife.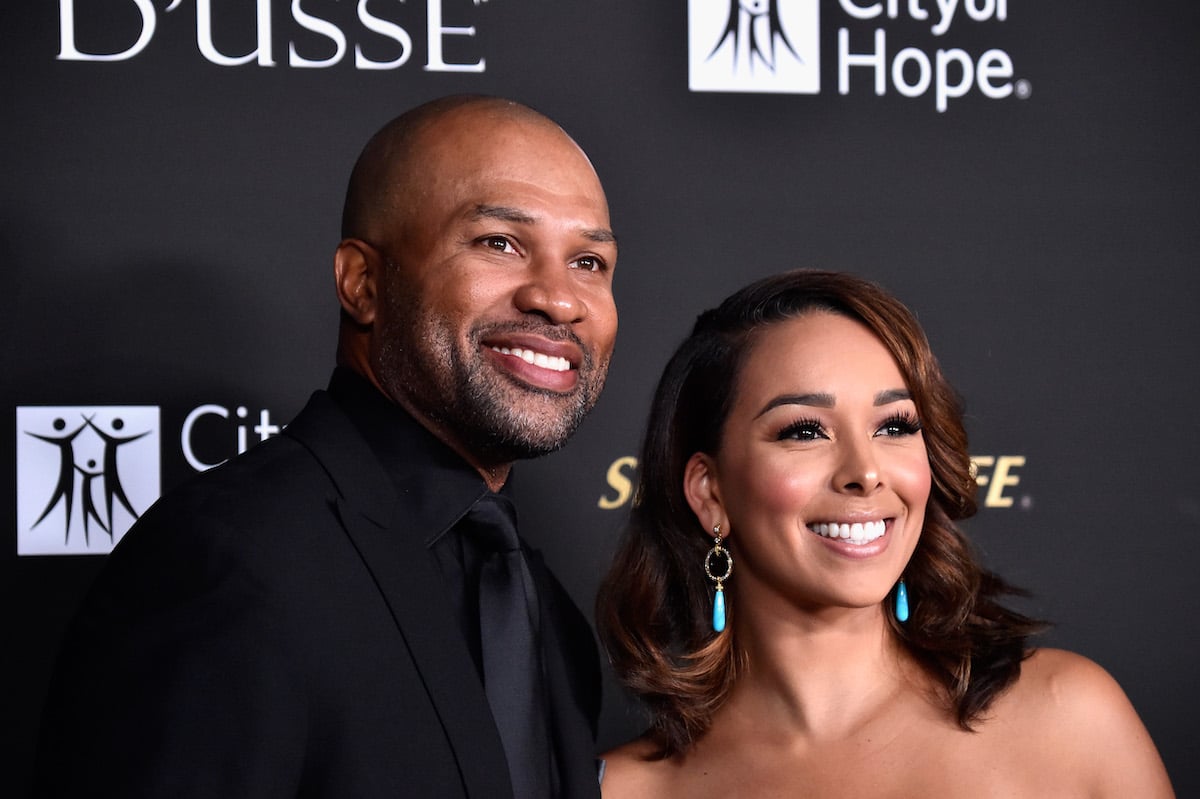 Derek Fisher and Gloria Govan's wedding focused on blending their families
The couple got engaged in 2018 and immediately began wedding planning. But the plans were halted due to the COVID-19 pandemic. Despite such, they didn't lose their vision of having their dream wedding. The ceremony took place on July 17 at Cielo Farms in Malibu, California.
"For Derek and me, our wedding has been about unity and a blending of families," Govan told People Magazine. The couple's children were part of the wedding ceremony. Govan has twin boys by her ex-husband Barnes. Fisher is a father of three.
RELATED: Which 'Basketball Wives' Cast Members Were Actually Married?
"After the pandemic, we realized how important family really is," she explained, saying they previously opted for a zoom wedding. "We could have easily eloped or filled out the paperwork and gotten it over with. But sharing this moment and event with those closest to us took priority over taking the easy route. We kept our guest list limited to those closest to us."
This isn't Govan or Fisher's first trip down the aisle. But they say this time around, their foundation as friends will help continue to grow their union.
"For both of us, this is our second marriage," Govan says. "The most exciting part about this time around is all the growth we bring to the relationship. The trials and tribulations we've experienced have played a huge part in who we are in our relationship today. From the start, we've been very honest about our expectations from our friendship to marriage."
Matt Barnes and Derek Fisher previously had a contentious relationship
Barnes was less than thrilled upon discovering Fisher and Govan were an item. Though he and Govan were no longer together, Barnes felt the relationship was too close to home with Fisher being his former teammate. He told Vlad TV that he discovered Govan and Fisher were dating when he accidentally overheard their phone conversation.
Things got so bad that Barnes drove to Govan's home upon discovering Fisher was there while his children were present. The two got into a fight and shortly thereafter, Fisher lost his coaching job with the New York Knicks.
Govan and Fisher's relationship only added more drama in the ongoing custody battle with Barnes. Govan lost full custody of their twins for a brief period of time before being awarded joint custody with Barnes.
Luckily, things are in a better place between all three parties now. Barnes says their children are the focus, telling the Charges with Rex Chapman podcast:
Fast forward, we buried the hatchet, we spoke, because they're still together. To me, it's about raising these twins the best we possibly can, and co-parenting. So now he and I are cool. We're on the same page. We communicate and see each other when we're at events. They've been to my house for the twins' birthday, I've been to their place.
Govan and Fisher are topping things off with a honeymoon in Thailand.