Matt Damon Revealed His All-Time Favorite Movie Scene With 'The Last Duel' Co-Star Ben Affleck, and It Was Filmed in Only 20 Minutes
Matt Damon and Ben Affleck have one of the most iconic friendships in Hollywood. The two actors have worked together on several films, with the most recent being The Last Duel. 
Even though they've worked on a bunch of projects together, Damon admittedly has a favorite. 
And believe it or not, his favorite scene with Affleck was filmed in only 20 minutes. 
Matt Damon's favorite scene with Ben Affleck is from 'Good Will Hunting'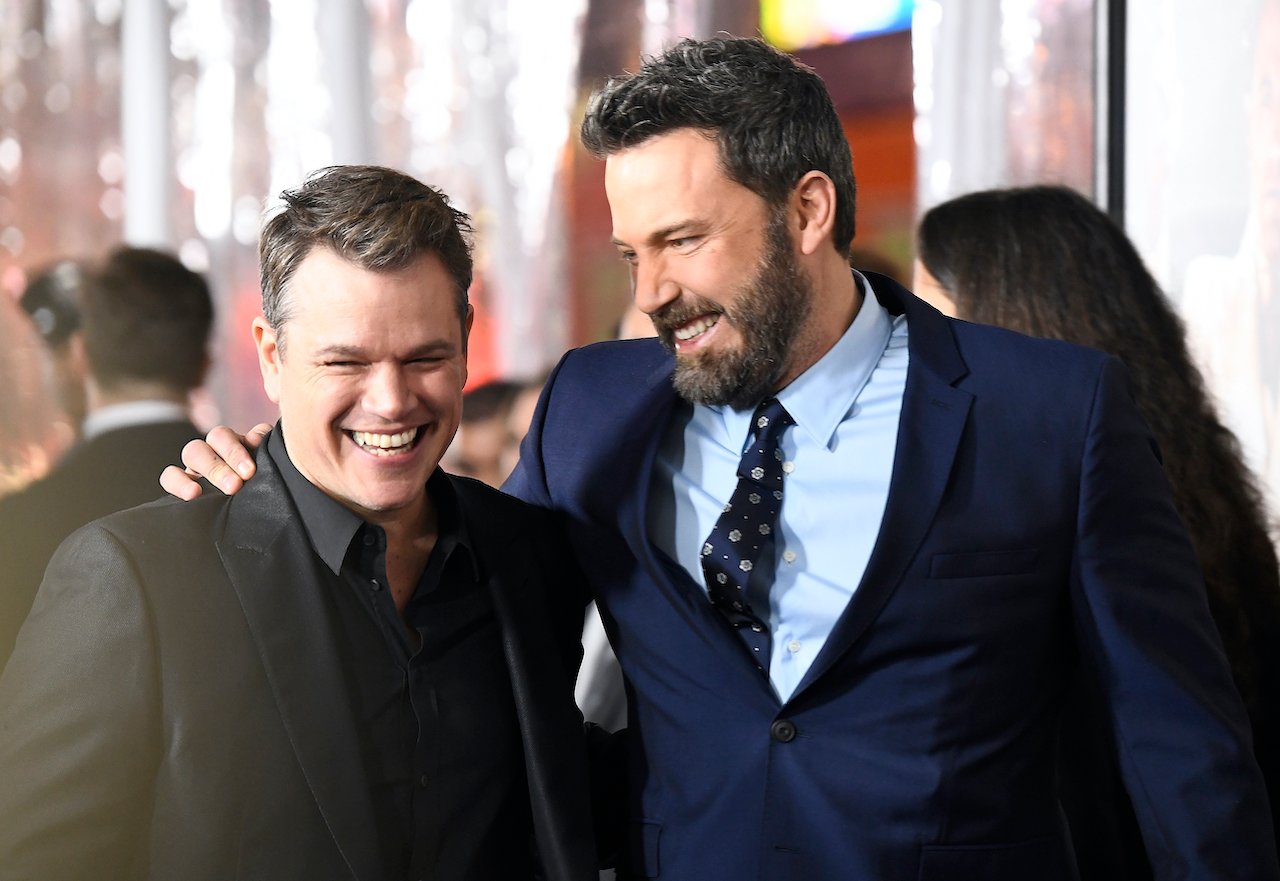 Damon discussed his favorite Damon-Affleck scene during a recent interview with Hot Ones. 
"There's a scene in Good Will Hunting where he tells me to get out of town," Damon said. "That was really cool because we worked on that for four or five years up to that point, and it was a big scene for him."
Ben Affleck couldn't believe he perfected the scene on his first try
Affleck finally got the opportunity to perform a scene he'd been anticipating for several years, and his preparation allowed him to nail it on the first try. 
"When he did it, he did one take, on the first take. And Gus Van Sant, the director, went, 'That was great. I think I have it,'" Damon said. "And Ben was so shocked because we'd been imagining this day for so long."
Affleck felt a bit of confusion because he'd spent such a long time waiting for a moment that appeared to be fleeting.
"Well, he looked at me and I was like, 'Gus is right, I think we got it,'" Damon recalled. "He kind of insisted on doing it again. So he did it only three times, and I don't know what take Gus used, he could've used any of them because they were all great. But the look of bewilderment on his face, that this thing he'd been waiting so long to do was like, over in 20 minutes. That was probably my favorite scene. 
'Good Will Hunting' originated from a school project Matt Damon had to do at Harvard University
Damon and Affleck had originally started working on Good Will Hunting when Damon was taking drama classes at Harvard. Affleck had already moved out to Los Angeles to start his acting career but became involved with the project after a trip back to Massachusetts.
"Matt asked me to — the way that movie started was he was in a — it was actually directing class. But he had taken all of the acting classes at college. And I had already moved out to LA to start acting," Affleck told SiriusXM. "He was about to come out to LA that summer … and I came back into town and he said, 'Do you want to come into my directing class? I want to do a scene.'"
Ben Affleck never wanted to play the role of Will Hunting
Part of why Affleck was able to perform his scene so perfectly was because the role was perfect for him. He knew from the start that he wanted to play Chuckie, a more lighthearted and relatable character than Will. 
"So he had come up with this idea of this character, and he was like, 'Who do you want to be?' And I was like, 'Well, I want to do the guy who's the sort of Mercutio, the funnier character. Who sort of tells stories. … I wasn't the first guy to come up with this sort of funny, but likable, best friend guy, who the audience gives permission to be a little bit more outrageous than the protagonist, in some ways. … That role is juicy."
Damon and Affleck's latest film, The Last Duel, hits theaters on October 15.