Matt Damon and Ben Affleck Are Best Friend Goals for All of Us — 'Before Matt, I Was By Myself'
Hollywood relationships are notoriously fickle, with marriages breaking up every day and friends turning to bitter enemies just as often. But one relationship has stood the test of time. One of the most enduring partnerships is the sweet union between best friends Matt Damon and Ben Affleck.
This duo is best known for their most popular project together, the cult classic drama Good Will Hunting. But that's not where Damon and Affleck's love story began.
Matt Damon and Ben Affleck became best friends when they were children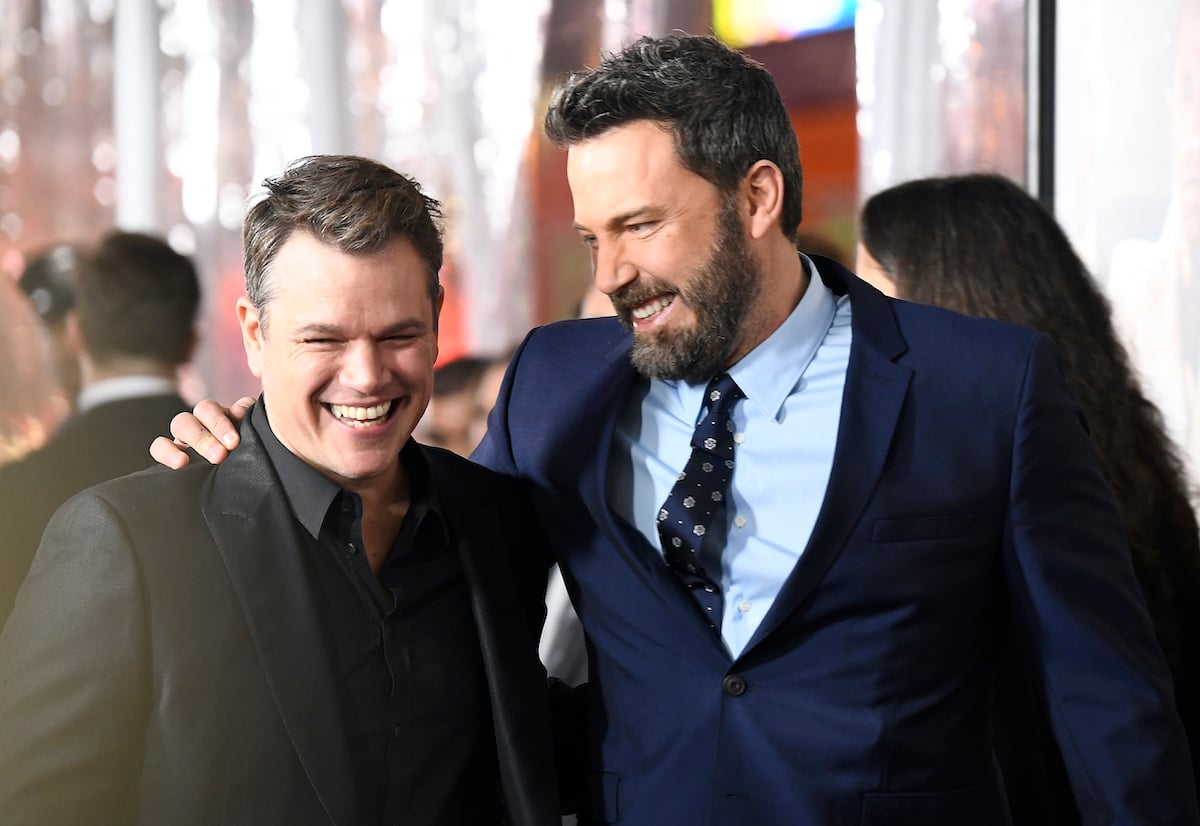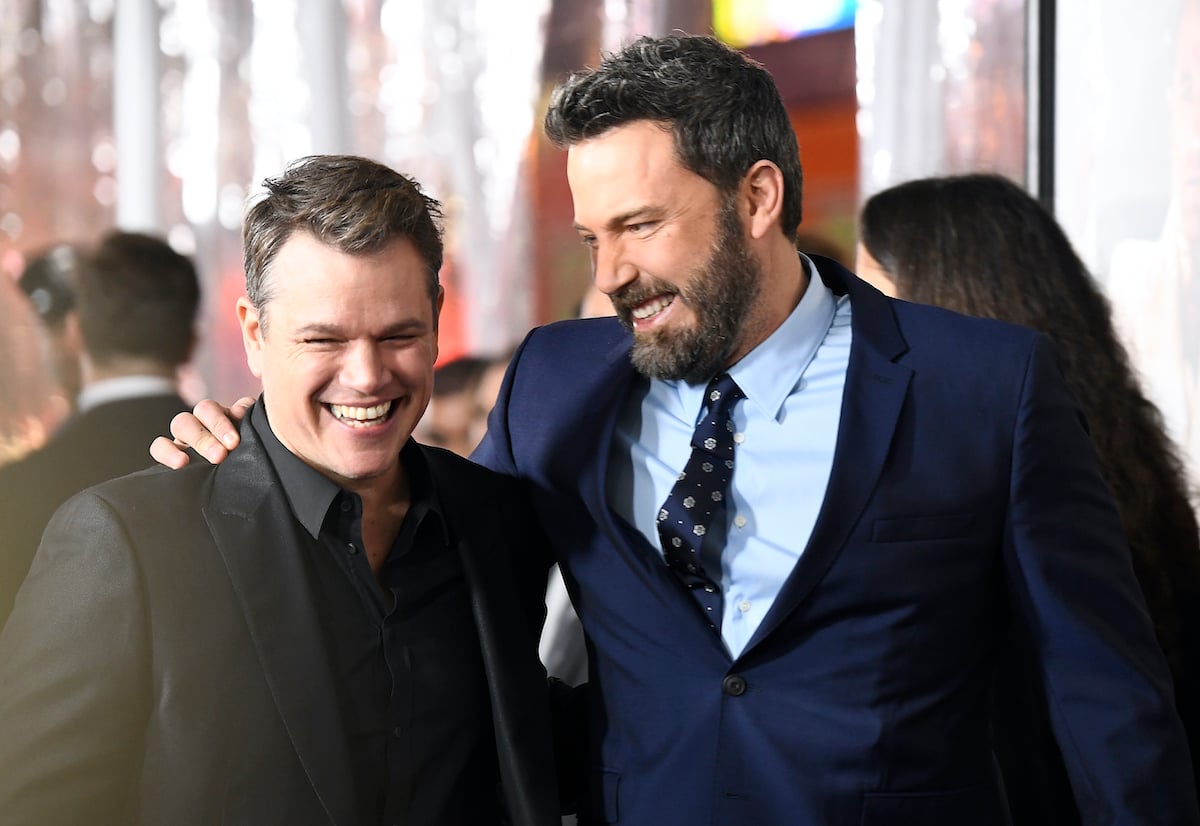 Long before they teamed up with Robin Williams to create one of the most memorable dramas ever, Affleck and Damon were just two kids growing up in the Boston area. Insider reported that the two boys were introduced to each other by their moms when they were 8 and 10 years old. They lived two blocks away from each other in Cambridge, Massachusetts.
And their relationship was solid from the start. Damon once recalled Affleck stepping in to defend him from some bullies trying to beat him up. And Affleck said Damon saved him from loneliness. In a 2007 interview, Affleck recalled,
"… Before Matt, I was by myself. Acting was a solo activity where I'd just go off and do something, act in a little TV show or something, and no one understood it."
He continued, "All of a sudden, I had this friend, Matt, and he gets it and wants to do it and thinks it's interesting and wants to talk about it. Soon both of us are doing it."
They were self-admitted 'drama geeks' who wanted to act
Affleck and Damon's first on-screen appearance together was in the 1989 Kevin Costner drama, Field of Dreams where they served as extras. But they didn't stop there. The two friends were intent on making it in Hollywood and would frequently travel to New York City to audition together.
According to Insider, Damon's brother Kyle described the pair by saying they, "weren't considered cool kids" and "were drama geeks." But that distinction eventually paid off. After multiple projects including stints in School Ties, Glory Daze, and Chasing Amy, Damon and Affleck struck gold with Good Will Hunting.
'Good Will Hunting' established Damon and Affleck as Hollywood royalty
Damon wrote the movie and both friends starred in it, even though producers originally wanted A-lister Leonardo DiCaprio to portray the lead character. It's a good thing Damon stood his ground on that. Good Will Hunting earned the pair an Academy Award for Best Original Screenplay in 1998. Suddenly, there was nothing they couldn't do.
The duo teamed up several more times over the years for all kinds of projects. One thing that remained steady is their love for each other.
During a 2010 awards ceremony, Affleck's then-wife Jennifer Garner summed them up perfectly.
 "Ben is half of one of the greatest love stories ever told. Not with me. The actual prototype for the great Hollywood bromance … Here's proof that love is alive and well in Hollywood. At least for my darling husband my husband's darling husband, Matt Damon."
Truer words were never spoken.