Matt Damon Can't Say Whether He Or Ben Affleck Wrote More of the 'Good Will Hunting' Script — Here's Why
Good Will Hunting is universally recognized as one of the best films of the 1990s. Matt Damon and Ben Affleck started writing the script for the movie while Damon was attending Harvard University, and ended up selling it for $775,000.
The film went on to become a critically acclaimed classic that earned several Academy Award nominations, winning the award for Best Original Screenplay.
Both Damon and Affleck are credited with writing the film, but viewers often wonder which of them wrote more of the script. Unfortunately, the answer isn't that simple.
Matt Damon tells people he and Ben Affleck equally share screenwriting credit for 'Good Will Hunting'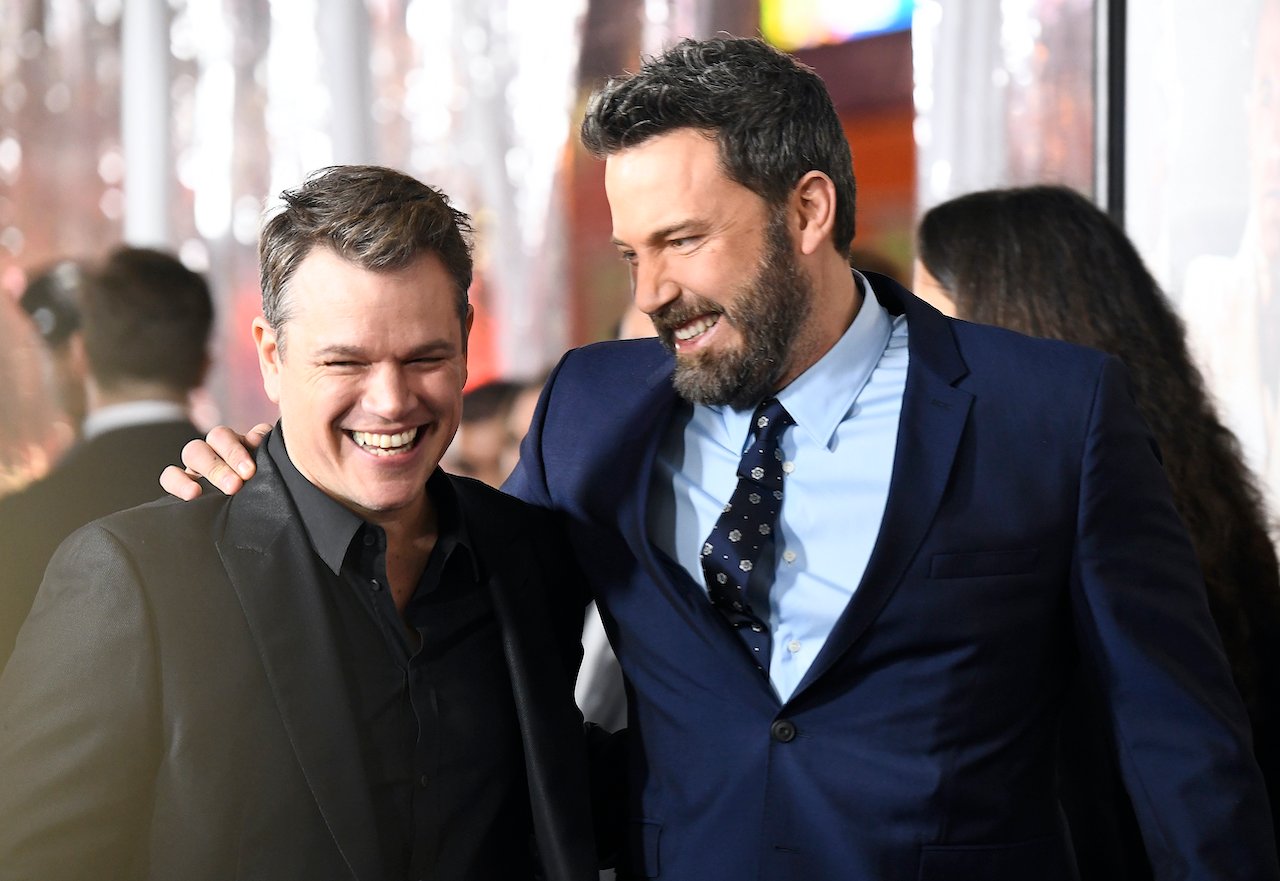 Damon discussed the particulars of Good Will Hunting's writing credits during a 2019 interview with The Off Camera Show, claiming that there was an even split.
"People always say, 'Well who wrote more of the screenplay? What did you write, and what did he write?' And I go, 'It's just half,'" he said.
They wrote the script by having casual conversations with each other
Because Damon and Affleck used an unorthodox method to generate ideas for the screenplay, Damon always tells people that they both deserve equal credit.
"I can't remember the genesis of every line, because we both wrote every line," he said. "It's like, I'd say something, then he'd say something that would make me say something, that would make him say something. And then we'd both sit there for a minute and go, 'Ha. That's that line.
Rather than sitting down with a pen and paper, the two had conversations about life and developed a screenplay from their thoughts.
"A lot of the writing process, for me, was social," he said. "It was sitting with somebody and doing this. Just shooting the s***. And trying to make him laugh. It was really fun."
Ben Affleck was sleeping on Matt Damon's couch when they wrote the 'Good Will Hunting' script
Prior to the Good Will Hunting Script being sold, Affleck was basically homeless. Luckily, Damon managed to make some room for him on his couch.
"When we sold that script, he had been engaged and that engagement had broken off," Damon told Access. "And we had already signed a lease — me and another guy we went to high school with had signed a lease for a two-bedroom. So we were like, 'Dude, we don't have a place for you to stay, sorry.' But he moved in with all his stuff, and so all of his stuff was in our living room and he slept on this couch," he said.
Their living situation forced them to focus on the script
Affleck's lack of a stable living situation might've been a blessing in disguise. Before long, the pair realized that they had to complete the script in order to find a more comfortable living situation.
"The couch wasn't a full-sized couch and he's 6'4", so I'd walk out every morning and see his legs dangling off the side," Damon told Access. "And it was in that context that we sold the script. And I think we worked — like, we got really serious about it when we found ourselves living like that."
Matt Damon and Ben Affleck were able to get an apartment after they sold the 'Good Will Hunting' script
Once they finished the script, they were able to sell its rights to Castle Rock Entertainment and find a new apartment. However, they had to use an issue of Variety magazine to prove that they were going to have the cash to afford their new place.
"We literally had such terrible credit, right? We either had no credit or bad credit, and there was no reason anybody would rent a nice place to us," Damon said. "We didn't have cash to show. So we walked around with this Variety article because they said, 'These two idiots sold a script,' and we were on the cover of Variety. And we were like, 'Look that's us!' And that's literally how we got a lease."
Damon and Affleck's latest collaboration, The Last Duel, hits theaters in October. 
RELATED: The Only Reason Matt Damon Landed His 1-Line Role in 'Mystic Pizza' Over Ben Affleck Is Because He's 2 Years Older