Matt Damon's Career Was Heading Downhill Before Steven Soderbergh Gave Him the Lead Role in This Movie — 'Nobody Had Offered Me a Job in a While'
Matt Damon has proven time and time again that he's one of the most bankable actors in Hollywood. The Stillwater star's films have collectively grossed well over $3 billion, and he's built a reputation for his versatility as an "everyman" actor.
Even though Damon is pretty much a guaranteed success at the box office today, this wasn't always the case. Earlier in his life, he starred in a string of unsuccessful films that nearly ruined his career.
Luckily, things took a turn for the better after frequent collaborator Steven Soderbergh asked him to star in one of Damon's favorite movies.
Matt Damon's career was in trouble prior to landing the lead role in 'The Informant'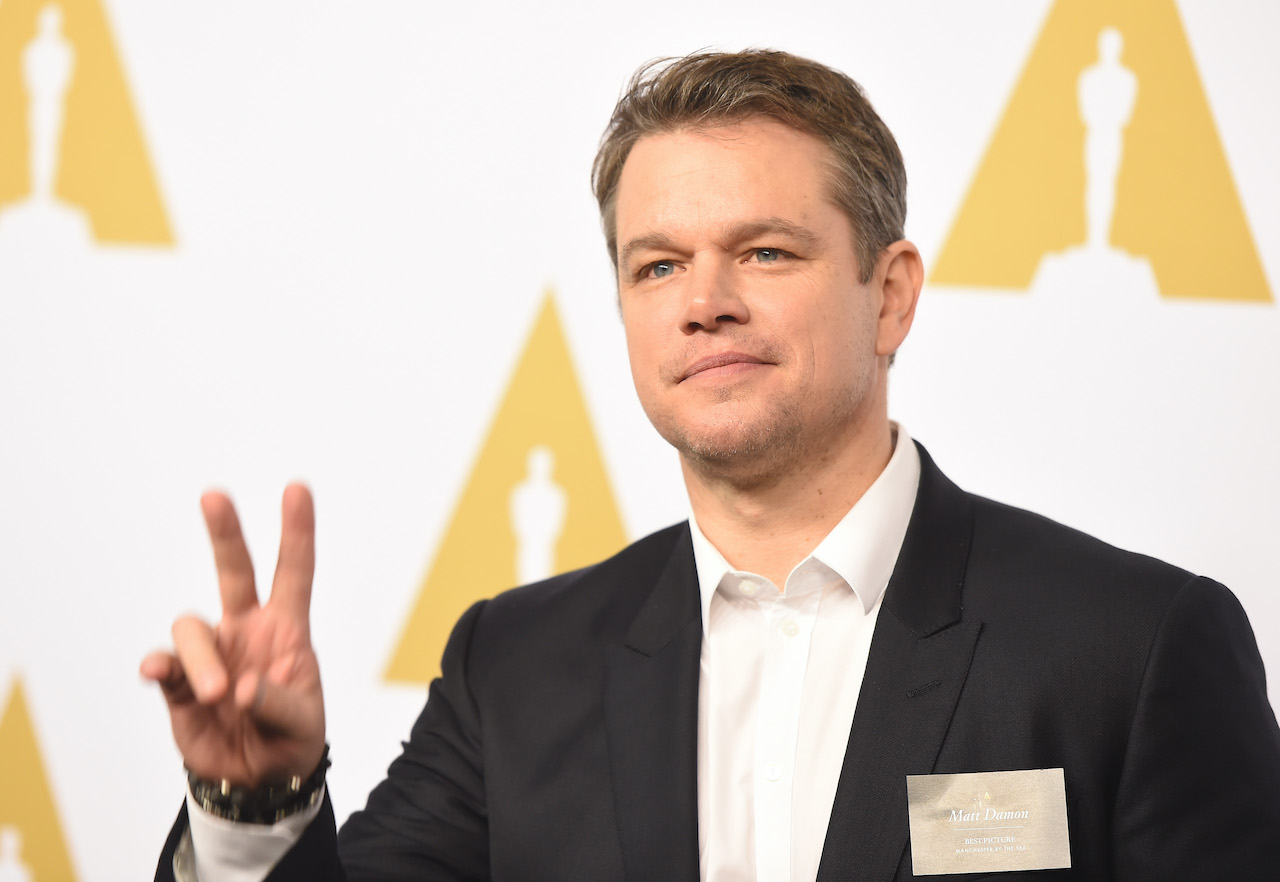 Damon discussed the pivotal moment when he signed on for Soderbergh's The Informant during a recent interview with Hot Ones, noting that things weren't looking great for him at the time."
"Well Steven Soderbergh asked me," Damon said. "And incidentally asked me to do it at a time in my career when it looked like I was going that way [motions downward]."
Even though The Informant was released in 2009, Damon and Soderbergh had discussed the film in the early 2000s. At that time, Damon hadn't yet established himself as a star, and the films he'd recently starred in hadn't been performing well.
"The Bourne Identity hadn't come out, I'd had a bunch of bombs," Damon said. "Steven called me, and I remember he told me about it and I didn't realize he was offering me to star in it because nobody had offered me a job in a while."
He thought Steven Soderbergh wanted him to write 'The Informant'
Because his acting services weren't highly demanded at the time, Damon was under the impression that Soderbergh wanted him to write the script for The Informant, rather than star in it.
"I said, 'Do you want me to write this? 'Cause I'm a writer also,'" Damon recalled. "And he said, 'No, Scott Burns is going to write it, I want you to star in it.' And I couldn't believe it."
Even though Damon agreed to star in the film then, it took a while for the movie to get developed. The Informant was released to positive reviews in 2009, nearly a decade later.
"We sat on it for a number of years, until the timing worked out. And we shot it in 2008, and it's one of my favorite things I've done. And that case was just incredible, so I'm proud of the movie we did."
Matt Damon packed on 30 pounds for the role 
In order to get into character for the role, Damon had to undergo a physical transformation which included gaining 30 pounds and wearing a ton of makeup.
"His face is also rounder than mine so I had little things stuck in my gums to push my cheeks out," Damon told Emanuel Levy. And I wore a fake mustache. Whitacre was also bald and wore a hairpiece, but the hairpiece was so good that no one knew he didn't have hair. It's actually a great metaphor for the character. It was right there in front of everybody and nobody ever figured it out."
The Informant grossed $41.8 million and currently holds a 79% approval rating on Rotten Tomatoes. 
RELATED: Matt Damon Knew This Disaster Film Was Going to Suck While Filming It