Matt Damon Confirms That Francis Ford Coppola Put Rocks in His Shoes To Improve His Performance in 'The Rainmaker'
Matt Damon has worked with some of the greatest filmmakers of all time. Having been directed by Martin Scorsese, Steven Spielberg, and many more, Damon has had the luxury of making films with directors that accept nothing less than excellence from their cast.
Francis Ford Coppola, the director of the Godfather trilogy, is another filmmaker that Damon has been lucky enough to make movie magic with. The two worked together on The Rainmaker, a 1997 film that helped launch Damon's career and pushed him to his creative limits.
Coppola is notorious for using unusual strategies to inspire his actors, which Damon can attest to. In fact, Damon recently admitted that Coppola put rocks in his shoes just to bring out his best performance possible.
Francis Ford Coppola used a unique strategy to make Matt Damon uncomfortable while filming 'The Rainmaker'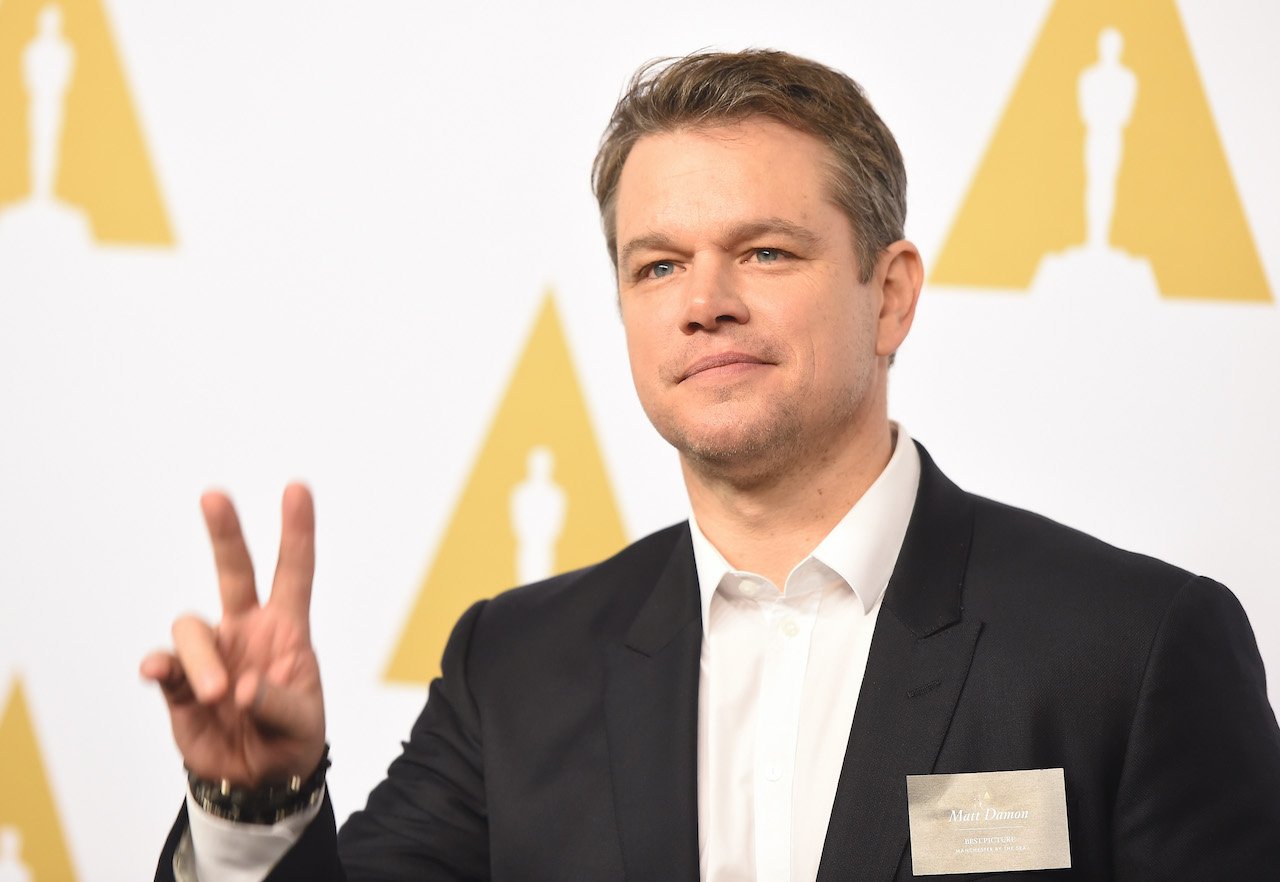 Damon discussed Coppola's odd filmmaking hack during a recent interview with Hot Ones. 
"That was a scene in which I was supposed to be uncomfortable," he said. "I was walking into a meeting, and then the setup, it's a long conference table. And there's like 15 really high-powered lawyers led by Jon Voight on the other side. These formidable people with this incredibly formidable guy in the middle of them, right?"
He put rocks in Matt Damon's shoes to make his performance more authentic
In order to ensure that Damon was delivering the most realistic performance possible, Coppola decided to make Damon uncomfortable in real life.
"Francis put rocks in my shoes, and then just told me to walk normally," he said. "'You just want to be uncomfortable and try to act as comfortable as you can, because you don't want them to see how uncomfortable you are. So things like that."
Francis Ford Coppola feels immense stress when making movies
Over the years, Coppola has built quite a reputation for his filmmaking prowess. However, despite his obvious talent with the camera, he feels a ton of pressure every time he steps onto a film set. In a separate interview with Vulture, Coppola admitted that making movies is extremely overwhelming for him.
"Being on a movie set is like running on a track with a train coming at you faster than you can run," he said. "Because there are so many elements that have to come together, and you're trying to catch lightning in a bottle. There are some directors — I don't guess; I even know who they are — whose attitude is just basically, 'If we don't get it today, we'll come back and get it tomorrow, and we'll come back the next day. Money is no object.'"
Because Coppola is typically responsible for overseeing how much money is being spent on his films, he also admitted there's added pressure to execute everything in a timely manner.
"Usually, the way I put these productions together, I'm also responsible for the money. Consequently, I find that when I have all the actors there, and the light is going, and maybe [things are] not going well, I don't have the ability to say, 'Look, I'm just going to relax, and if it takes three days, then it takes three days, despite the fact that it's only budgeted for one day.' I take the limits of it really to heart."
RELATED: Matt Damon Knew This Disaster Film Was Going to Suck While Filming It