Matt Damon Keeps Getting Pulled Over by the 'Woke Police,' Says Bill Maher
According to Real Time With Bill Maher host Bill Maher, Matt Damon deserves better than his recent public scrutiny. The talk show host and comedian, no stranger to controversy himself, defended Damon during a recent episode, saying that Damon is the 'most likable' guy.
Bill Maher praised Matt Damon's 'impeccable liberal credentials'
Per The Hollywood Reporter, Maher made the indignant comments during the New Rules segment on the August 13th episode of Real Time. 
​​"Someone has to tell me, why is this guy always in the dog house with the online hall monitors of righteousness?" Maher complained. "It is a phenomenon that truly fascinates me, that every couple of years, Matt Damon, one of the most likable guys in Hollywood, with impeccable liberal credentials, is again flailing around in cancel culture quicksand."
Maher was referring to Damon's candid revelation in U.K. newspaper The Sunday Times on August 1st that he only recently learned not to use the "f-slur for homosexual" — and his daughter had to teach him. 
The public outcry was particularly intense, especially considering that this isn't Damon's first run-in with the LGBTQ community. He was previously lambasted for essentially telling The Guardian in 2015 that gay actors are better off remaining in the closet. 
None of this derailed Maher, who doubled down on his assertion that Matt Damon's "likable guy" status ought to exempt him from scrutiny. 
Maher said the 'F-slur' is 'not always meant as a slur'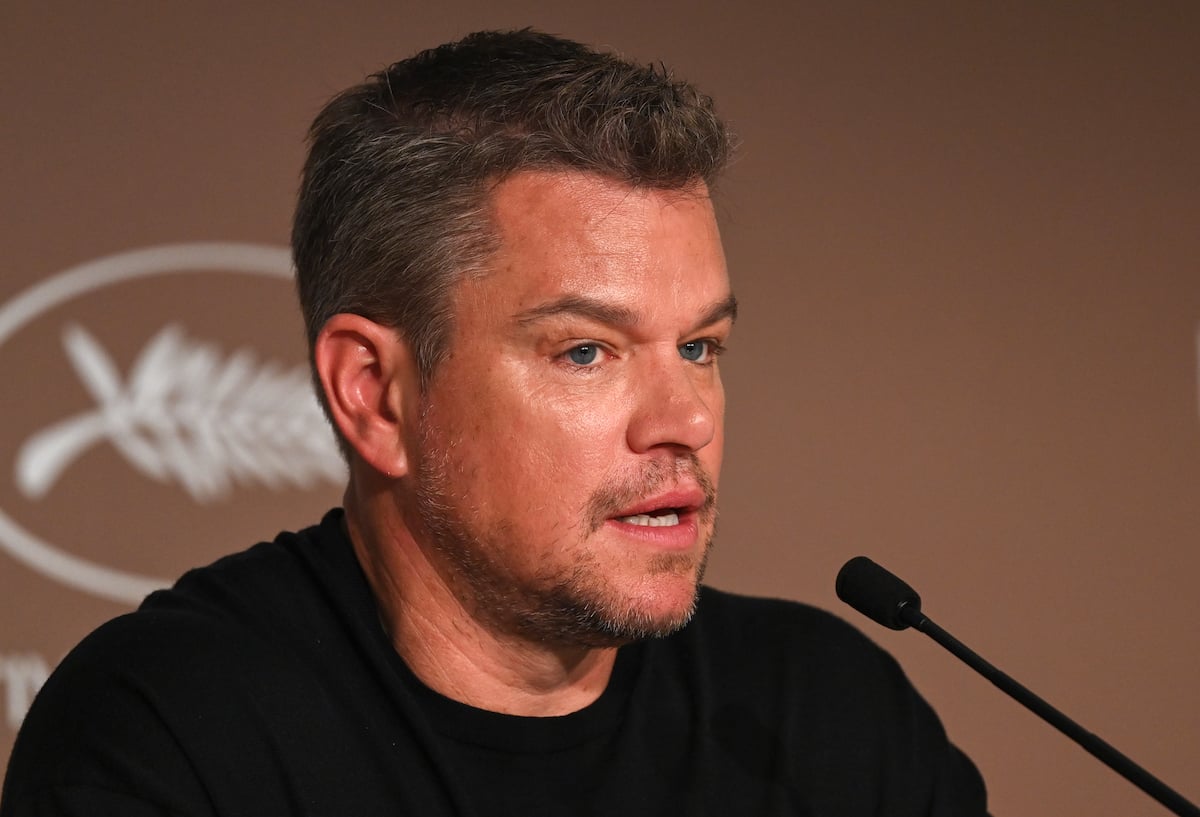 Maher continued his rant by stating that the term is not always meant as a slur, and pointing out that Damon 'owned up' to his mistake. He then offered up that Damon has a clean water charity.
"It's not always meant as a slur but it's wrong, yes of course, and Damon owned up, saying that while coming of age in Boston in the '70s and '80s, that word was thrown around without any thought put into it," Maher said. "And now, now he's put some thought into it. And he's going to stop using it. One might say he became woke."
Still, to Maher's deep frustration, Damon "is always getting pulled over by the woke police for something, he's got a woke rap sheet as long as your arm."
Bill Maher was accused of sexual harassment by Rose McGowan
It's worth noting that Maher himself has had a run-in or two with the "woke police," which may (at least partially) explain his empathetic tone. In 2020, the comedian was called out on social media by Rose McGowan after he appeared to defend Joe Biden against a sexual assault allegation by Tara Reade.
Beyond that, The Wrap outlined no fewer than 20 times the talk show host caused an uproar with his comments. Among them were comparing dogs to mentally disabled children; calling America "cowardly" after 9/11; re-enacting Al Franken's infamous breast-groping photo; and making racist comments about Maxine Waters' hair. 
For Matt Damon's part, he seems capable of responding to criticism on his own.
"I was just trying to say actors are more effective when they're a mystery," the actor told Ellen DeGeneres after his 2015 gaffe. "And somebody picked it up and said I said gay actors should get back in the closet. Which is, like, I mean, it's stupid, but it is painful when things get said that you don't believe. You know what I mean? And then it gets represented that that's what you believe. Because in the blogosphere, there's no penalty for just taking the ball and running with it." 
RELATED: Matt Damon Only Recently Learned Not To Use the 'F-Slur for a Homosexual'
Related post url: