The Only Reason Matt Damon Landed His 1-Line Role in 'Mystic Pizza' Over Ben Affleck Is Because He's 2 Years Older
Matt Damon is one of the most recognizable actors in Hollywood today, largely due to the wide range of films he's starred in. The Stillwater star initially gained mainstream popularity after starring in the Bourne franchise but has also played supporting roles in numerous commercial successes. 
Even though he sits at the top of the Hollywood pecking order today, there was once a time when he struggled to get parts. His first speaking role was in Mystic Pizza, a classic romantic comedy in which he only had one line. 
Many people don't know it, but Damon had to compete for the role with his lifelong friend, Ben Affleck. They both auditioned for the part, but Damon lucked out and got it solely because he's two years older than Affleck. 
Matt Damon and Ben Affleck both auditioned for a 1-line role in 'Mystic Pizza'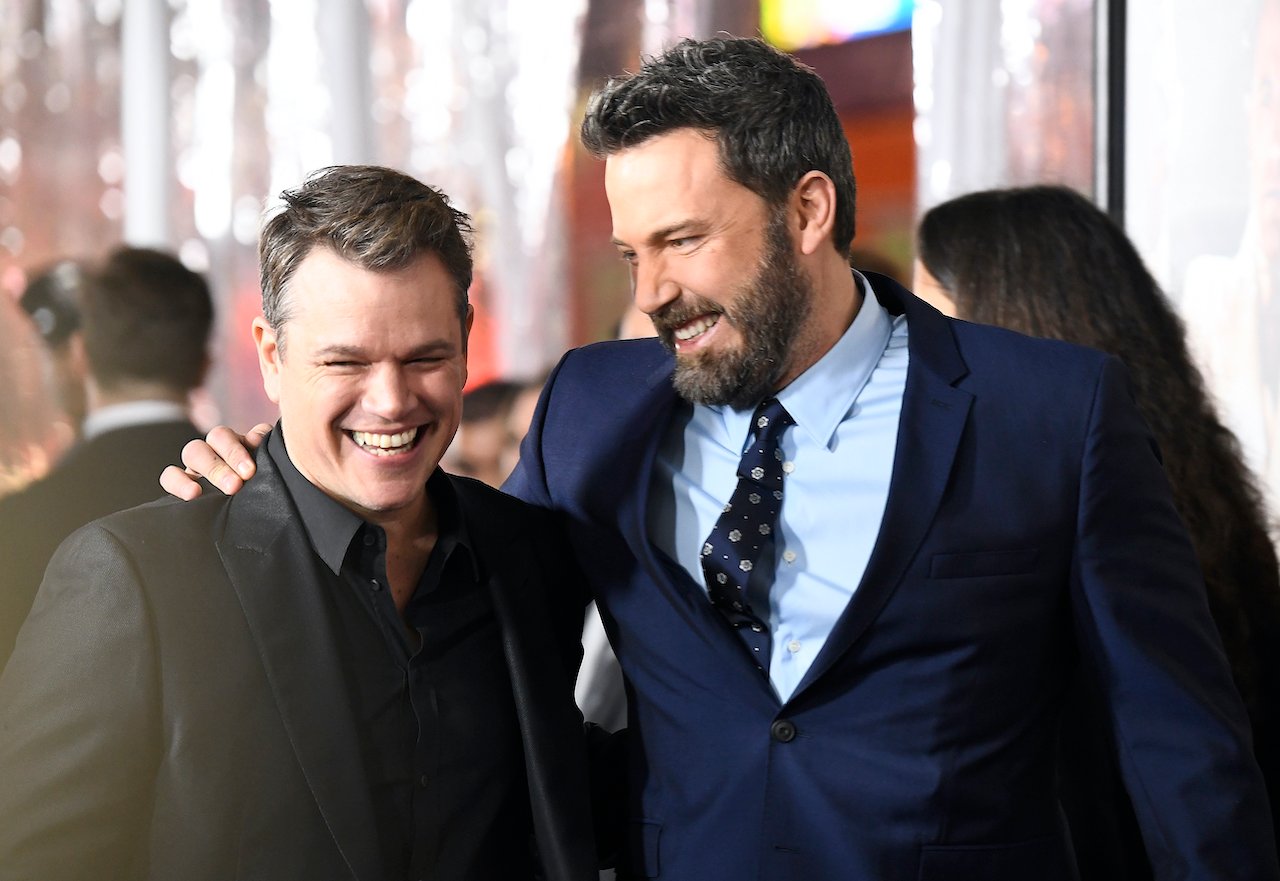 Damon revealed the little-known information during a 2019 interview with The Off Camera Show. 
"Mystic Pizza, one of the first things ever, my one line in Mystic Pizza, Ben and I were the only two people who auditioned for it," Damon revealed.
The only reason Matt Damon got the part is that he's older than Ben Affleck
Even though Damon and Affleck both had impressive auditions, Damon managed to land the part thanks to a legal loophole he benefited from. 
"We went in and did the reading, and it turned out we were both good, but I was 17 and he was 15. It was a night shoot, so it went to me because I could work through the night legally if my mom was there. So my mom came with me and it was three nights of shooting this dinner table scene in Mystic Pizza. … It was so great. I mean, now I'd be like, 'Why the f*** is this taking three nights to shoot,'" Damon said, laughing. 
He says rejection is a part of the movie business 
Damon noted that rejection is just part of the game when one aspires to be an actor. 
"It's a business that just rejects you," Damon said. "It just rejects you, constantly. … And you have to be impervious to that. Ben and I used to call it getting 'Ok, thanks'ed.' Like, 'Hey, how'd it go today?' 'I got Ok, thanks'ed.'"
Earlier in his career, the rejection was tougher for Damon to deal with because he was in a much less comfortable position in life. 
"'Cause you'd go in and you'd act your heart out for some scene, for some thing, and they'd go, 'Ok, thanks.' And that's it. And now you're in two f****** hours of traffic in your s***** car 'cause you live way out of town because that's all you can afford," he said.
The 'Stillwater' star always had confidence in his work ethic
Despite all of the setbacks Damon faced earlier in his career, he never allowed the rejection to get to him. He knew that even though other actors might've had more connections or talent than him, none of them would be able to outwork him.
"I think my one skill is that I'll outwork anybody," Damon said in the same interview. "I'll work harder, especially at that age, right? Where certainly starting out, Ben and I would go to auditions where kids would be there with their parents. Like, their mom was making them go, because their mom had some unrealized fantasy about doing it and was trying to live it through the kid. I'm gonna beat that guy, I want it way more than him, right?"