Matt Damon Only Met His Wife Because 'Stuck On You' Switched Filming Locations
Matt Damon has a great career and a loving family. The story behind how he met his wife is one that you'll need to hear to believe. He might never have met her if it weren't for an unexpected occurrence on the set of one of his films.
Let's look at what led to Damon meeting his wife and how it all came down to one movie moving location.
Matt Damon only met his wife because 'Stuck On You' switched filming locations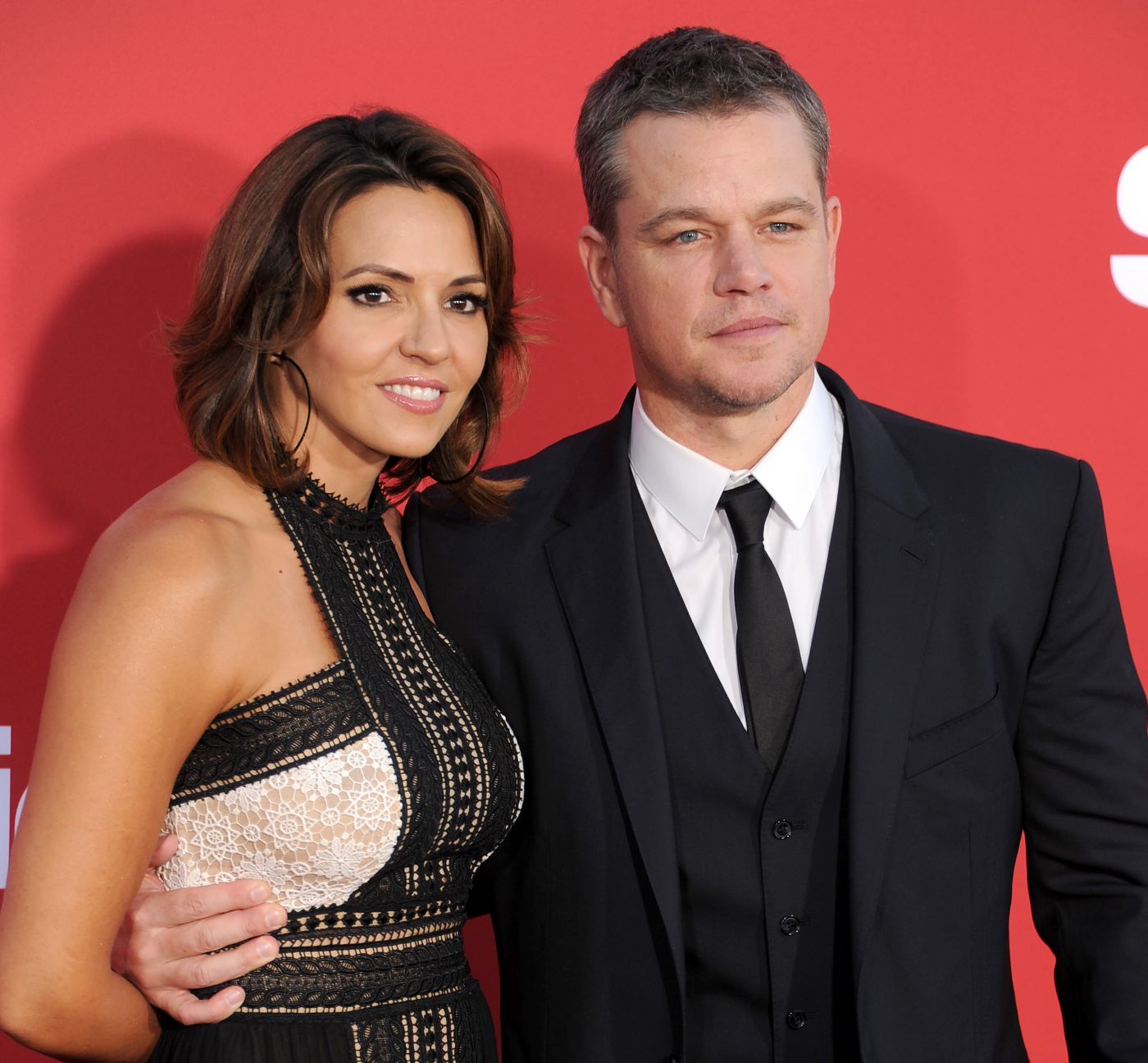 Damon's been in his fair share of blockbusters ever since he and Ben Affleck came on the scene for writing and starring in Good Will Hunting. While many of these films are dramas or action movies, he shakes things up with a different type of role.
He starred alongside Greg Kinnear in the 2003 Farrelly Brothers comedy Stuck On You, where they portrayed Siamese twins. The film is played in the same style as previous absurd Farrelly Brothers films like Dumb and Dumber, There's Something About Mary, and Kingpin. It wasn't quite as well-received as those classics, but it did leave a memorable impact on Damon's life.
According to BuzzFeed, the film shoot location was moved from Hawaii to Miami during the production. After work one night, several cast members convinced Damon to go to a bar with them. It was there that he met his wife.
How long have Matt Damon and his wife been together?
According to an interview with Vogue, Damon's wife is Luciana Barroso. The two have been married since 2005. She has four children, three of which are with Damon. He rarely talks about his private life with the press, but Barroso did say that Damon liked the fact that she had a daughter. On the night they met, he asked her to come out with him and his friends, but she said she had to get home to take care of her daughter. Damon appreciated that her child was her priority.
Damon and his wife met on a night out, but she actually wasn't just another customer at the bar. She was actually working there.
What did Luciana do for a living when they met?
At the time Damon and Lucy met, she was the bartender at the establishment he visited. According to Vogue, he saw her from across the bar and tried to talk to her.
"I was working as a bartender in South Beach (Miami) and he was shooting a movie there and the crew ended up in the bar one Saturday night… Matt's story is that he saw me across the room and there was a light on me. And I'm like: 'yeah it was a nightclub – there were lights everywhere!'"
She added that Damon came over to talk to her but couldn't get a moment of quiet or privacy due to the assembled crowd. He went behind the bar to steal a moment with her. That's when she decided to put his bartending skills to the test:
"So I put him to work with me! I said: 'you know, if you're going to be back here, you can't just be standing there!' He had trained as a bartender for a film years before, so he started making drinks."
Whatever Damon did behind the bar, it apparently worked, as the couple has been happily married for quite some time.
RELATED: Why Ben Affleck and Matt Damon Talked Mel Gibson Out of Directing 'Good Will Hunting'