Matt Damon's Net Worth: Here's How the Actor Spends His Millions
With a long and storied career, Matt Damon has made quite the name for himself. He and his childhood friend, Ben Affleck, broke out overnight with the box office blockbuster Good Will Hunting in 1998. Since then, it's been hit after hit, with notable movies being The Rainmaker, Saving Private Ryan, the Ocean's trilogy, and the critically-acclaimed Bourne series. And it's not only acting; he's produced and written his fair share of movies as well. Having so many hot movies and accolades under his belt, this multi-talented celebrity made a fortune over the past two decades. Let's take a closer look at Matt Damon's net worth and how he has fun with his coin.
What is Matt Damon's net worth?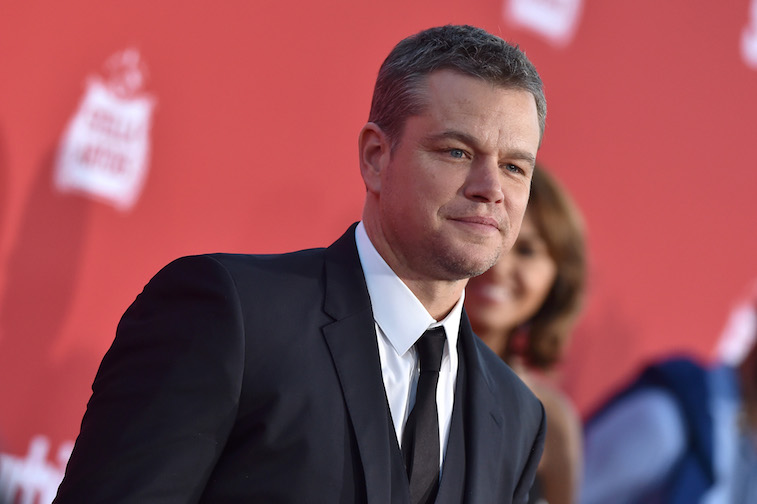 Damon's current net worth at a cool $170 million, according to Celebrity Net Worth. If we look at some of his biggest films, we can see where a large portion of those millions come from. According to 9News, he made around $10 million for the first film, The Bourne Identity. That was upped to $26 million for the next two: The Bourne Supremacy and The Bourne Ultimatum.
The fourth one starred Jeremy Renner in The Bourne Legacy, but Damon reprised his role as Jason for the fifth and final movie, Jason Bourne; Vanity Affair estimates he made at least another $25 million. As the article points out, that's a whopping $1 million per line because Bourne spends more time running and kicking butt than running his mouth. Not a bad deal for Damon.
The Bourne franchise is when he started to command those double-digit figures. Forbes reported he was paid $25 million for his space-fairing role in The Martian. However, that's just a small fraction of his work. If we add in voice acting roles, like in the animated movie Spirit: Stallion of the Cimarron; teaming up with the likes of George Clooney and Brad Pitt for the three Ocean's movies; the various cameos in movies like Jay and Silent Bob Strike Back; and other movies — the man has worked hard for his money.
Matt Damon loves to spend money on houses, fun, and giving back
Damon may work hard, but he also knows how to play hard with his funds. Back in 2012, he bought house in Los Angeles for $12 million, which he recently listed for sale at a price tag of $21 million. He and his wife, Luciana Barroso, moved across the country to New York. There, they purchased a Brooklyn Heights penthouse for almost $17 million, according to Architectural Digest.
And we can't forget about the $14 million Miami mansion he owned up until 2014. The place came with seven bathrooms, 10 bedrooms, and a guest house.
Damon is also a huge basketball fan, and he's often seen sitting courtside — close enough to get yelled at by the coaches — while rooting on the Boston Celtics. And paparazzi have, of course, caught him fine dining at some of the most expensive restaurants worldwide.
However, he's not a selfish man by any means. The Bourne star shares his fortunes with over 30 charities and is an ambassador for OneXOne. OneXOne is a nonprofit that works to help struggling children in North America. He also founded a nonprofit called the H20 Africa Foundation, which aims to bring clean drinking water to the people of Africa.
What's next for Matt Damon?
Most recently, his biggest film was the bio-drama Ford v Ferrari, alongside Christian Bale. In July 2021, he starred in the movie Stillwater, which bombed in theaters. As for upcoming works, there's The Last Duel coming out in October 2021. And then in 2022, Damon will reprise his Loki character in Thor: Love and Thunder.
RELATED: 'Good Will Hunting': Matt Damon's Favorite Robin Williams Line Wasn't About His Wife Farting in Bed