Matt Damon Spent 2 Years on PTSD Medication Because of His Role in 'Courage Under Fire'
Matt Damon went through great lengths for his starring role in the 1996 feature Courage Under Fire. But transforming for his character the way that he did came at a physical and mental price.
Matt Damon spent years on PTSD medication after his role in 'Courage Under Fire'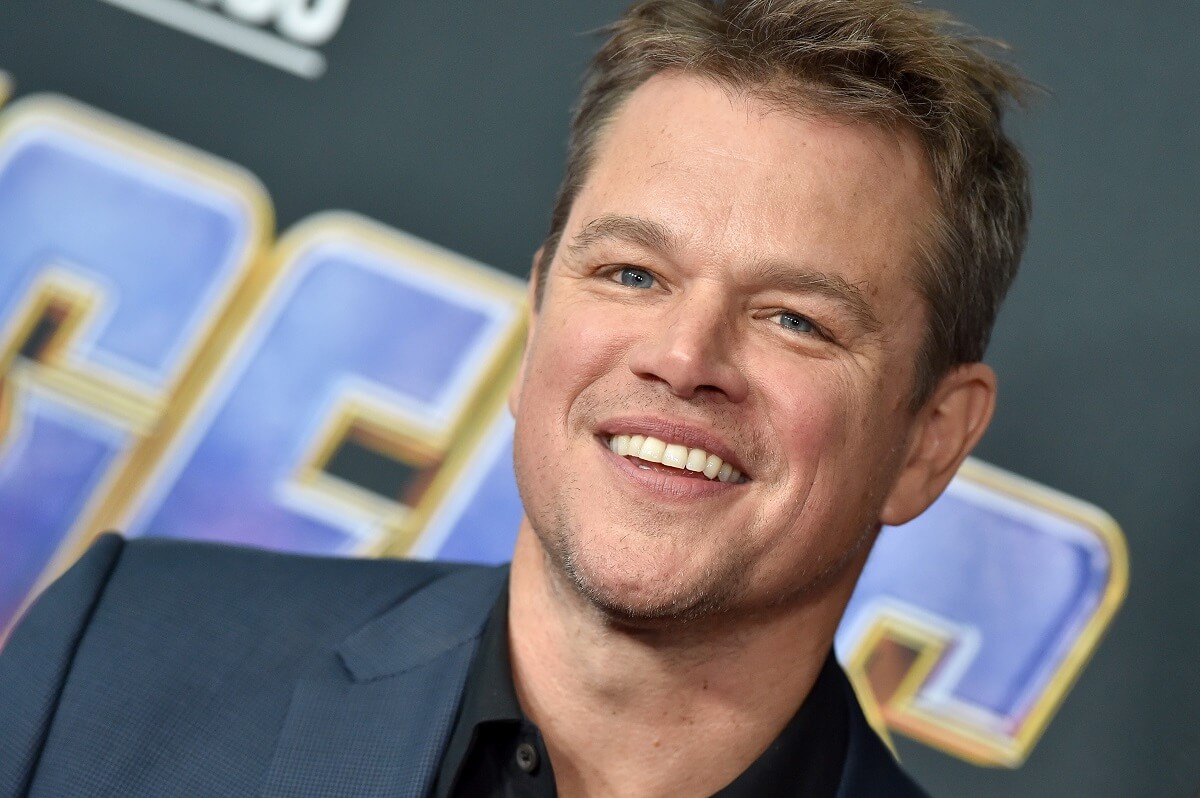 Courage Under Fire was a very important film for Damon at the time. Damon played a former soldier and medic who was traumatized from the experiences he faced in a war. Damon's character turned to drugs to curb that trauma, which later led to extreme addiction. The actor was willing to do whatever it took to prepare for the role, including losing 40 pounds to achieve his character's emaciated look.
But losing all of that weight so quickly came with long term physical complications. In a resurfaced interview with Film Scout, Damon revealed he ate excessively after filming the movie.
"Literally, the day after I shot the scene with Denzel Washington walking on the lake, I started eating four or five chocolate cakes, twelve beers, four steaks, tons of pasta. And my stomach expanded," Damon said.
This led to The Bourne Identity star getting sick, and needing constant treatment for a few physical and mental conditions.
"I had to go on medication, for dizziness, lightheadedness, stress, post-traumatic stress disorder…I've been off the medication for a couple of weeks now – after two years," Damon said. "That taught me a lot about what I can and can't do, what I should and shouldn't do."
Matt Damon thought his 'Courage Under Fire' role was too small
Part of Damon's motivation for his Courage Under Fire method acting was his desire to prove himself. He wasn't getting the types of roles he wanted at the time.
"I got jobs at 18 on films like Mystic Pizza, with just one line. It got me nowhere," Damon once told The Sun (via Independent).
Courage Under Fire presented an opportunity for Damon to showcase his range and passion to audiences. He conceded that the role may not have been as substantial as his other roles, but he managed to leave a star-making impression with limited screen time.
"I thought, Nobody will take this role, because it's too small. I was sick of reading scripts that Chris O'Donnell had passed on, and I was looking for something to set me apart: 'Look what I'll do, I'll kill myself!' Directors took note of it," he once told Vanity Fair.
Francis Ford Coppola would later hire Damon for The Rainmaker based off of his Courage Under Fire performance. From there, Damon's career enjoyed a steady ascent.
Matt Damon could've shrunk his heart with his 'Courage Under Fire' diet
Damon followed a small diet plan for shedding off pounds. But not even his dietitian seemed to believe that the School Ties star was going to maintain his new training regimen. When he did, this caused others to worry about the actor, but he wouldn't compromise his goals for their concern.
"It evolved essentially because there was a light at the end of the tunnel," Damon recalled. "There was a time limit. Given that, the person that outlined the diet for me didn't think I was going to be able to stick to it: it was too difficult. When I stuck to it, people got worried. 'You have to eat, you have to be fit, you really have to be prepared.' And I refused to do so. 'Why eat? I've come this far, I'm not going to stop now.'"
His unsupervised diet, however, could've had severe consequences if further mishandled.
"A doctor told me later I could have shrunk my heart permanently," he said.