Matt Damon Struggled To Deal With Fame After 'Good Will Hunting' — 'They Had To Hire Fake Friends'
Matt Damon has been in the public eye ever since the success of the 1997 film he co-wrote with Ben Affleck, Good Will Hunting. The critically acclaimed film went on to earn him the Academy Award for Best Original Screenplay, but it also cast him into the celebrity lifestyle.
Damon struggled to adapt to life as a Hollywood star after Good Will Hunting came out. For years, he couldn't adapt to the influx of attention he received and turned toward his work to help him overcome his discomfort. 
Now, after over 20 years in the spotlight, it's safe to say he's used to the lifestyle, but he still recalls the difficulty of the transition. 
Matt Damon's life changed drastically after the success of 'Good Will Hunting'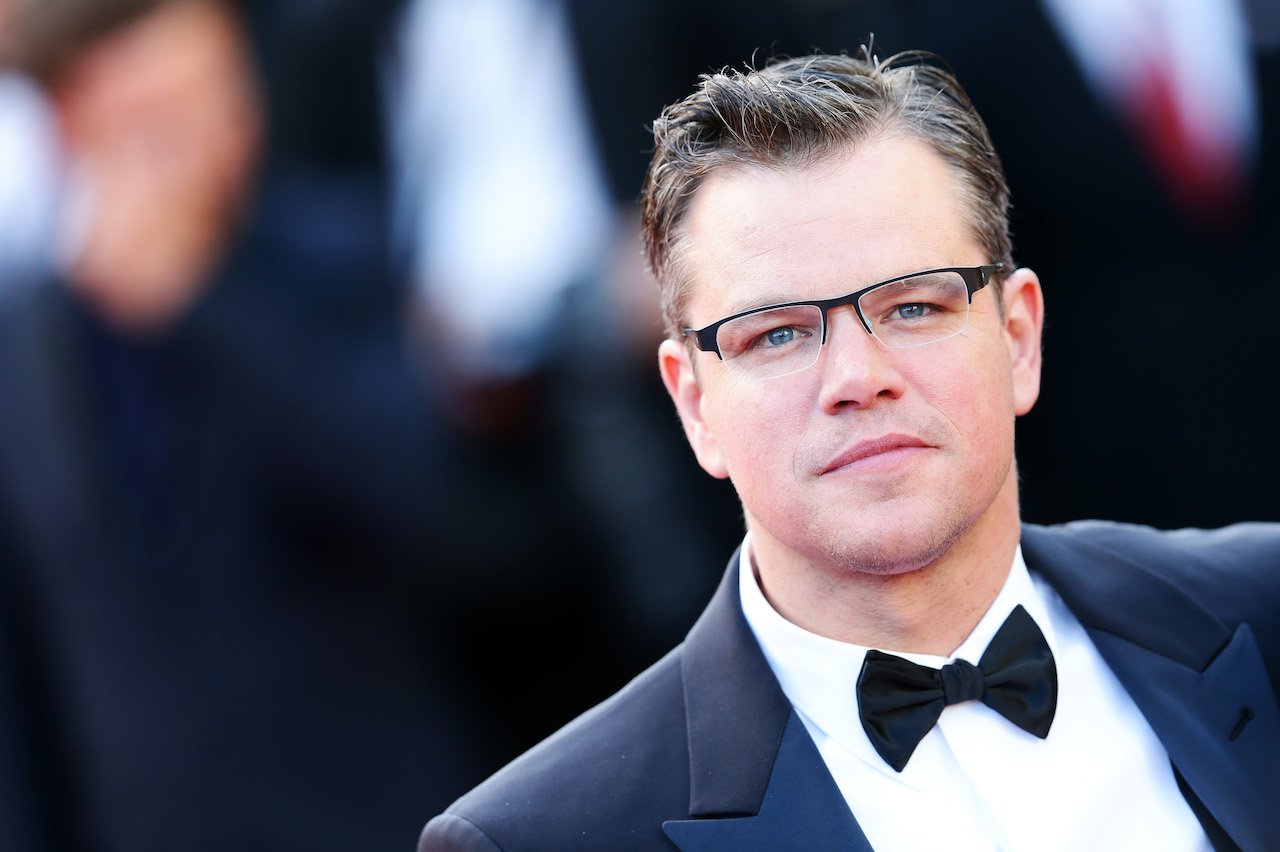 Damon talked about the challenges of becoming famous during a 2020 interview with The Off Camera Show. 
"Trying to recalibrate your whole life when you become famous, that was a moment for me," Damon said. "It took a couple of years to try to find my feet again, after Good Will Hunting." 
Everyone responds to their newfound fame in different ways. Damon dove deeper into his work to help deal with the discomfort of being a celebrity. 
"I think I hid — my work really saved me," Damon said. "Because I was able to still be an actor. Movie crews don't care about any of this nonsense, they just want to work. … Work kind of shielded me from all of that bulls***."
He had to hire fake friends for a photoshoot
Things became truly urreal for Damon when he was called to do a photoshoot for Premiere Magazine in the late 1990s. During the staged shoot, he was required to play mud football with a bunch of friends who ended up hoisting them onto his shoulders. However, he soon realized that none of the men in the pictures were strangers. 
"I remember thinking it was kind of the peak of the surreality because they had to hire fake friends," Damon admitted. "I remember just thinking, 'This is f****** crazy. What is going on with my life?' They've literally hired extras to play my friends and pretend to have a good time with me." 
The 'Stillwater' star relied on his family once people started treating him differently
Later in the interview, Damon noted that the hardest part of fame isn't necessarily that the world changes, but instead that the individual's life is changed. 
"The experience of becoming famous, what's the most bizarre about it is you know intellectually that the world is exactly the same as it was yesterday. Because it is. The same things that matter still matter. Except your subjective reality is altered forever."
Luckily, Damon was able to find solace in his family, who never changed up on him. 
"Everybody treats you differently," Damon said. "So the world is the same, but your world is absolutely different, and never will be the same again. I'd always heard people say, 'Well, you can't prepare for it, it just is something that you have to kind of deal with.' And everybody deals with it with whatever tools they have, whatever their foundation is, and I was very lucky to have the family that I had."
Damon's latest film, Stillwater, is now in theaters.