Matt Damon 'Violated' a Family Rule to Star in 'Stillwater'
Matt Damon broke a family rule to star in his latest film Stillwater. The 50-year-old actor has a rule with his family — he and wife Luciana Barroso are parents to four daughters — that they're never apart for more than two weeks at a time. After a "family meeting" Damon
Matt Damon had a 'family meeting' before agreeing to star in 'Stillwater'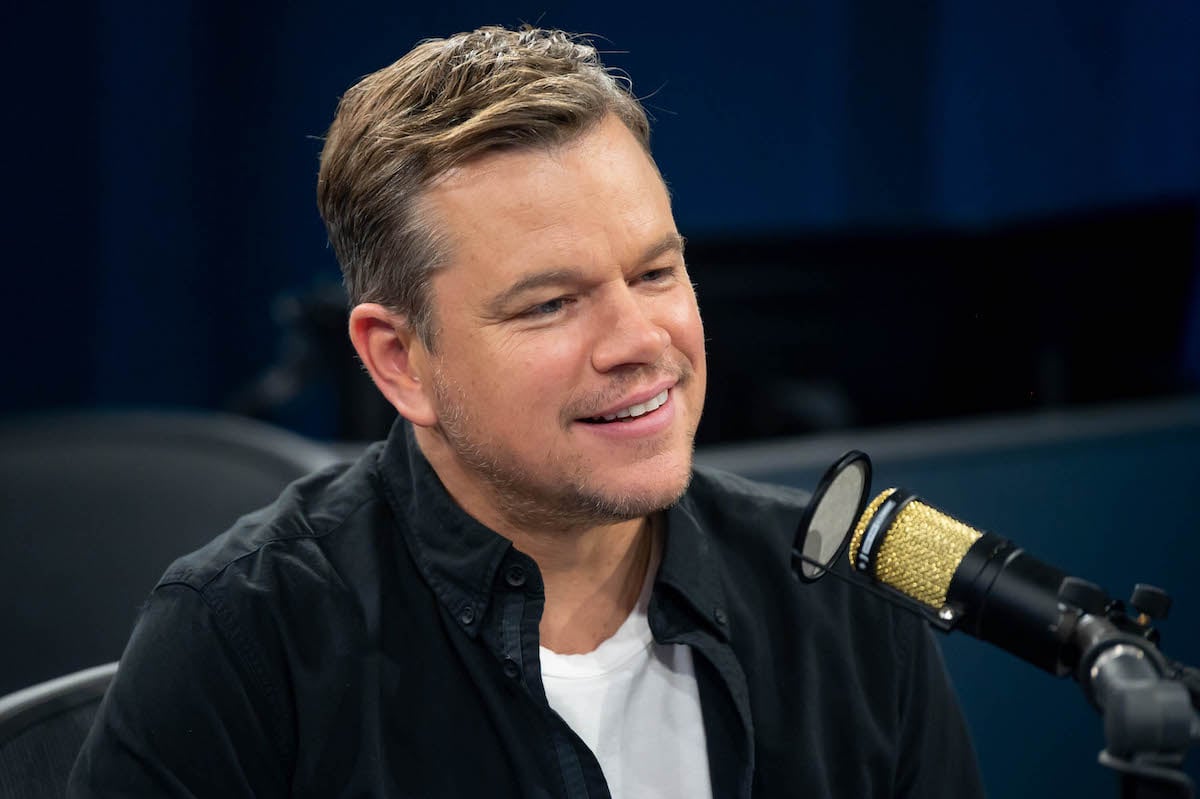 Damon shared in a July 2021 interview with CBS Sunday Morning that he had a "family meeting" before accepting the starring role in Stillwater. In the movie, which was filmed before the coronavirus pandemic began, Damon plays an oil rig worker from Oklahoma who travels to France to get his estranged daughter (Abigail Breslin) out of prison when she's falsely accused of murder. 
The Oscar winner told the outlet he sat down with his wife and their four daughters Lucy, Isabella, Gia, and Stella to say he'd have to break their family rule that they don't spend more than two weeks apart to star in Stillwater. It was the first movie for which they "violated" the rule, Damon said, adding that it "was really tough."
Damon continued, saying that he went into Stillwater knowing his children see how much he enjoys his work.
"I like that they know that I love my job," he said. "They know it's time-consuming and a lot of work, and that it fills me up."
The actor's taking a brief break from acting to get his family settled in New York 
RELATED: Why Matt Damon Once Said He Has a 'Tough' Time Finding Movies to Star In
Now that Stillwater's done and nearing its premiere date Damon's taking some time to get his kids ready for school in the fall. They're getting settled in New York City and the actor's well aware of the fact that his daughters have access to a lot more than he or Barroso did as kids. 
"Look — they're growing up with a lot more stuff than their mom or I ever had," he said. "So we keep an eye on that."
Damon went on to admit that he does "worry" but he's also reminded of a lesson he learned as a student at Harvard University.
"I think when I got to Harvard, I met a lot of kids who are very wealthy," he said before adding that "some of them were in a lot of pain there. Their parents weren't there for them, you know, like, at all. And I remember thinking 'Oh, I get it,' — like, that money doesn't solve anything."
Parenthood has made Matt Damon's job 'a lot easier'
RELATED: George Clooney 'Was Really Depressed' Gaining Weight for 'Syriana', Matt Damon Says
Damon's daughters rarely see their father's work — they refuse to watch Good Will Hunting — but the actor insists being a father has made his job "a lot easier." 
"I think I get choked up easier now ever since I had kids," he said. "It's like, my job has become a lot easier, because I don't have to try. I don't have to reach for any emotions, whether it's joy or whether it's pain. It's all just nearby because the stakes are so much higher when you have kids."
Stillwater premieres on July 30, 2021.