Matt Damon's 1 Career Decision Cost Him Over $250 Million
Matt Damon is a Hollywood heavyweight, an actor who has appeared in a wide variety of films, from hard-hitting action movies to romantic dramas. A writer and producer as well as an actor, Damon has received a slew of awards and accolades from his peers.
Damon has been in the movie business for decades, and even at the age of 50, he continues to make interesting career choices. Still, there's one particular choice that he made in 2009 that ended up costing him hundreds of millions of dollars. 
How did Matt Damon become famous?
Damon was born in Massachusetts in 1970. Damon was an intelligent child and did well in school. Still, he had some problems finding his identity and it wasn't until he discovered acting as a teenager that he really found his niche.
Damon entered Harvard in 1988 and became heavily involved in the theater department. While he was a student at Harvard, Damon began his film career, landing small roles in movies such as Mystic Pizza and Courage Under Fire.
Damon achieved overnight success with the release of the film Good Will Hunting, which he wrote with his friend, fellow actor Ben Affleck. The film was released in 1997 and instantly put Damon on the map, with major directors courting the young star for movie opportunities.
Throughout the remainder of the nineties, Damon was one of the hottest actors in Hollywood, regularly appearing in big motion pictures. 
What is Matt Damon best known for?
RELATED: Matt Damon Passed on a Major Role in the MCU
In the early 2000s, Damon surprised fans yet again when he played Jason Bourne in the hugely successful Bourne franchise. Additionally, he made waves in the star-studded Ocean's trilogy, alongside his close friends George Clooney and Brad Pitt.
By this time, Damon was one of the highest-earning actors in Hollywood and had won an Academy Award along with two Golden Globe Awards.
In addition to his work in films, Damon has received positive press for his charity work. An outspoken environmental activist, Damon regularly crusades on behalf of causes that he believes in.
While he generally prefers to keep his personal life under the radar, Damon is beloved by fans around the world for his sense of humor, his talent, and his commitment to making quality films. 
How much money did Matt Damon lose by passing on 'Avatar'?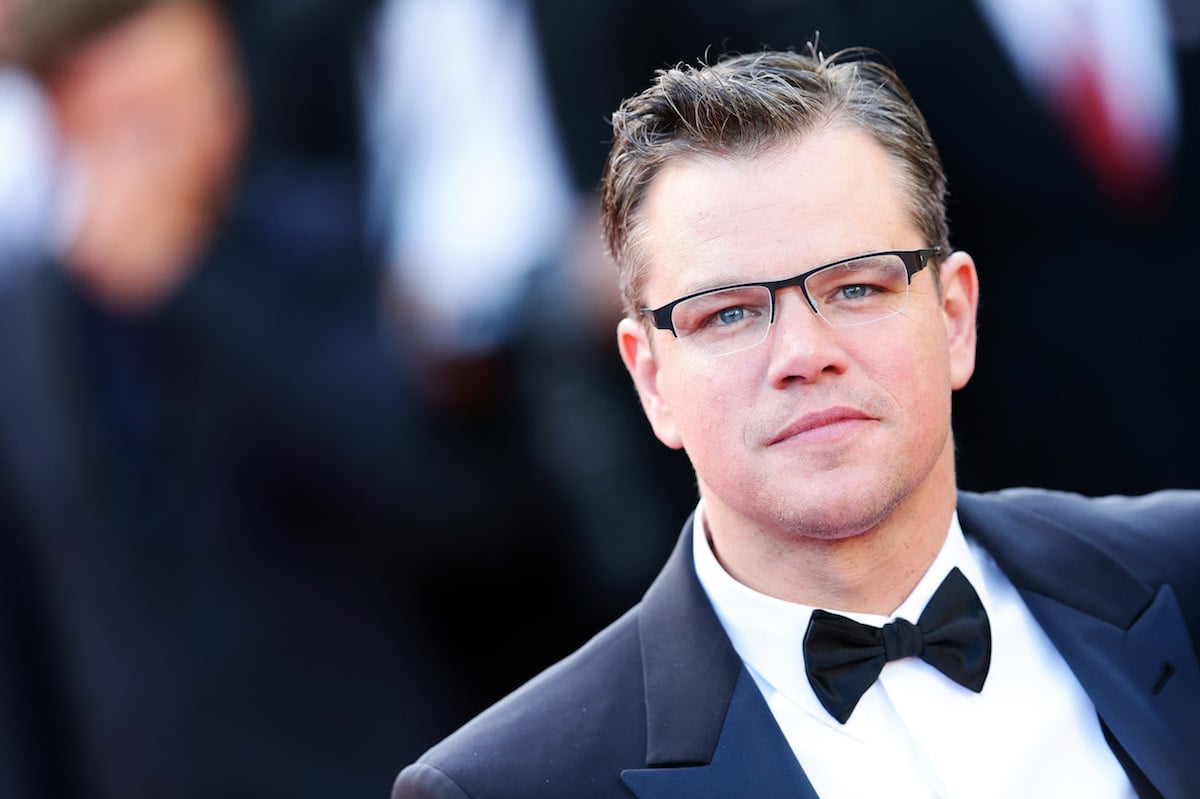 After three decades in Hollywood, it is inevitable that Damon would have some regrets about certain projects. Damon has certainly passed on several film opportunities, but most notably, he said "no" to starring in one of the biggest films of all time.
BestLife reports that Damon was in the running to play the lead in James Cameron's blockbuster movie Avatar, but Damon ended up turning it down.
"Having to say no to Avatar was tough because I particularly wanted to work with James Cameron, and still do, because he's fantastic," Damon later recalled. "When he said, 'Look, I'm offering it to you, but if you say no, the movie doesn't need you,' I remember thinking, 'Oh God, not only do I have to say no because of scheduling, but he's going to make a star out of some guy who's going to start taking jobs from me later.'"
Ultimately, Sam Worthington landed the lead role. While Damon went on to act in a variety of other projects, he definitely missed out on a major payday when he passed on Avatar.
In fact, if Damon was indeed offered 10 percent of Avatar's profits, as reports suggest, he missed out on a staggering paycheck for the role, to the tune of a quarter of a billion dollars. With a reported net worth of around $170 million, Damon probably doesn't miss the money too much — even though an extra few million never hurt anyone.