Matt Roloff Said He's Ready to 'Jump Under the Bed and Hide' Whenever New Episodes of 'LPBW' Air
Those who've been keeping up with Little People, Big World know there's plenty of strife between Matt and Amy Roloff. In season 21, viewers are watching Amy pack her belongings and move off of Roloff Farms. But it seems she's not moving fast enough for Matt, as he's pushing her along.
It looks like Matt is feeling the heat from fans, as he mentioned during an Instagram video that he wants to "jump under the bed and hide" whenever the show comes on.
'Little People, Big World' shows Matt and Amy Roloff unable to agree on Roloff Farms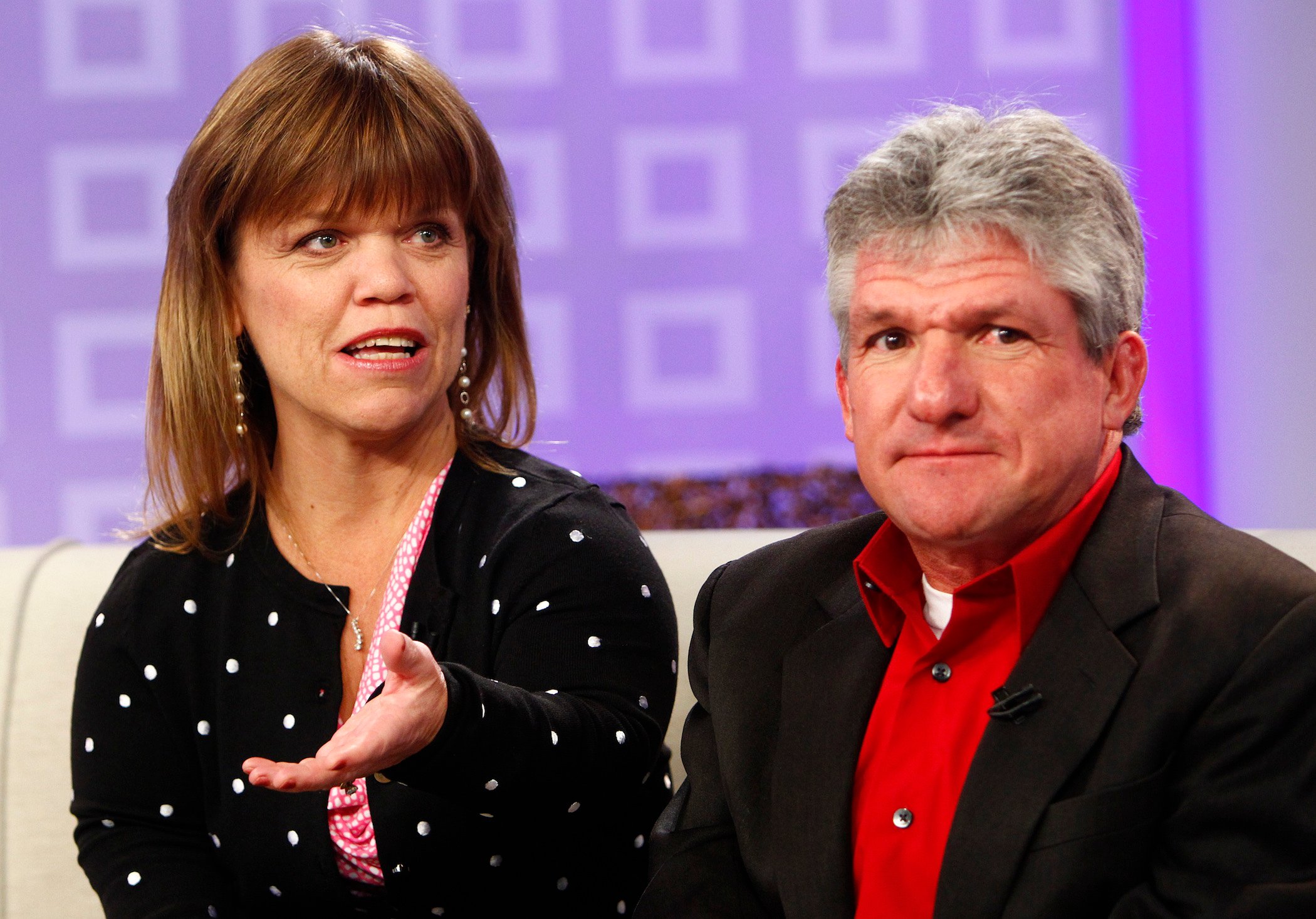 Matt and Amy were married for 30 years, but they've since gone their separate ways. Now, there's just one thing binding them — and that's Roloff Farms. Amy decided to leave Roloff Farms altogether and purchase a new home. Fans who follow Amy know she's completed her move, but we're just seeing the ins and outs now on LPBW.
As for Matt, he supports Amy's decision to leave the farm. But he's unhappy with Amy's timeline. While Amy has taken many weeks to pack and doesn't appear to be in any rush to get all of her things together, Matt wants the process to be finished so everyone can move forward.
"The big reason I want to get this done is for the family to have some closure," Matt told the show cameras. "And I think Amy agrees with that."
Matt posted a video saying he wants to 'hide' when the show's on
There are plenty of fans who side with Matt when it comes to Roloff Farms — but others think he's way too hard on Amy. Either way, Matt has more pressing issues to deal with at the moment, as Roloff Farms is open for pumpkin season despite strict guidelines due to the coronavirus (COVID-19) pandemic. On Oct. 6, he took to Instagram to talk about how pumpkin season is going so far.
"We had a really good opening weekend," Matt explained via Instagram. "The family all made appearances out here. … We all had a good time. It was really good. We got great feedback. It was very safe, from what we hear."
Matt then started reading over some fan comments he received while talking via Instagram. And when LPBW was brought up, Matt had a funny response. "There are people from Norway and Canada saying hi and loving the show. Oh yeah, shoot, the show's on tonight!" Matt started. "Yeah, that's another thing. I usually jump under the bed and hide on Tuesday nights."
Fans are upset with him and Caryn Chandler
It seems Matt might have a good reason for wanting to hide away from the show. Many fans are upset with how he and his girlfriend, Caryn Chandler, discuss Amy's move. And they've taken to his Instagram comments to tell him how they feel.
"Please give Amy time," one fan commented in regards to Amy moving off the farm property. "It's like a death. She needs to grieve. She was invested 100% prior to your divorce. You, Amy, and your kids don't want you to give up on the business that your family creates."
"You need to be a little more caring with Amy," another wrote. "She's your kids' mother, not the woman you are with now."
"Watch when you become single again, you're going to realize what you lost," another commented. "Amy is a loving person, you're so cold-hearted since your new girlfriend [is] in the picture."
It's important to remember everything fans see on TV isn't necessarily reality, though. And Matt's said in the past that he and Amy create drama for more show viewers, so perhaps that's the real reason why he's hiding under his bed when the program starts each week.
Check out Showbiz Cheat Sheet on Facebook!