Matthew Gray Gubler Says He'll Carry Memories of 'Criminal Minds' 'In His Heart' After Series Finale
Case closed. After 15 years and more than 300 episodes, Criminal Minds has ended its run. The BAU team wrapped up their final case on Feb. 19 in a cameo-filled two-hour series finale. Rossi (Joe Mantegna) and his FBI colleagues hunted down one final killer before saying their tearful goodbyes and turning out the lights one final time. 
To celebrate the end of the long-running show, many of the Criminal Minds cast members shared their thoughts on moving on from the BAU on social media. 
Matthew Gray Gubler says he worked with 'the best crew, the best cast' 
Over the years, Criminal Minds fans have seen actors come and go. But Matthew Gray Gubler has been with Criminal Minds since the very beginning. The 39-year-old has played socially awkward genius Spencer Reid since 2005. He quickly became a fan-favorite character. 
On Wednesday, Gubler took to Instagram to share his feelings on saying goodbye to the show he's been working on for a decade and a half, both as a cast member and occasionally as a director. 
"I've carried these 3 props with me almost every day for the last 15 years," he captioned a photo of his gun, badge, and wristwatch. "After tonight I'll just carry them in my heart where I will forever keep memories of the best crew, the best cast, and the best fands (fans/friends) a fictional crimefighter could ever have."
Fans were quick to express their love for the show and Gubler's character. 
"We love you so much! and sooooo going to miss you & Criminal Minds!" wrote one. 
"Matthew I was there in the beginning," commented another. "I can imagine how it must be bitter sweet. You made an indelible character that everyone loved."
Other 'Criminal Minds' cast members also shared their memories
Gubler wasn't the only Criminal Minds alum who reminisced about their time on one of the longest-running shows on TV.  
"I miss seeing this kid every day," Mantegna captioned a photo of himself posing with Gubler.
"Awwwww love you so much joe!," Gubler replied. In a separate post, Mantegna also thanked the show's loyal fans for their support. 
"This show and these people have helped shape who I am today. Beyond grateful," AJ Cook, who played Jennifer "JJ" Jareau, wrote on Instagram.
"I'll miss what we did forever – but we still have each other forever –  cast and crew and fans," tweeted Paget Brewster, who played Emily Prentiss. "Nobody can take our 15 years away."
How 'Criminal Minds' fans are reacting to the series finale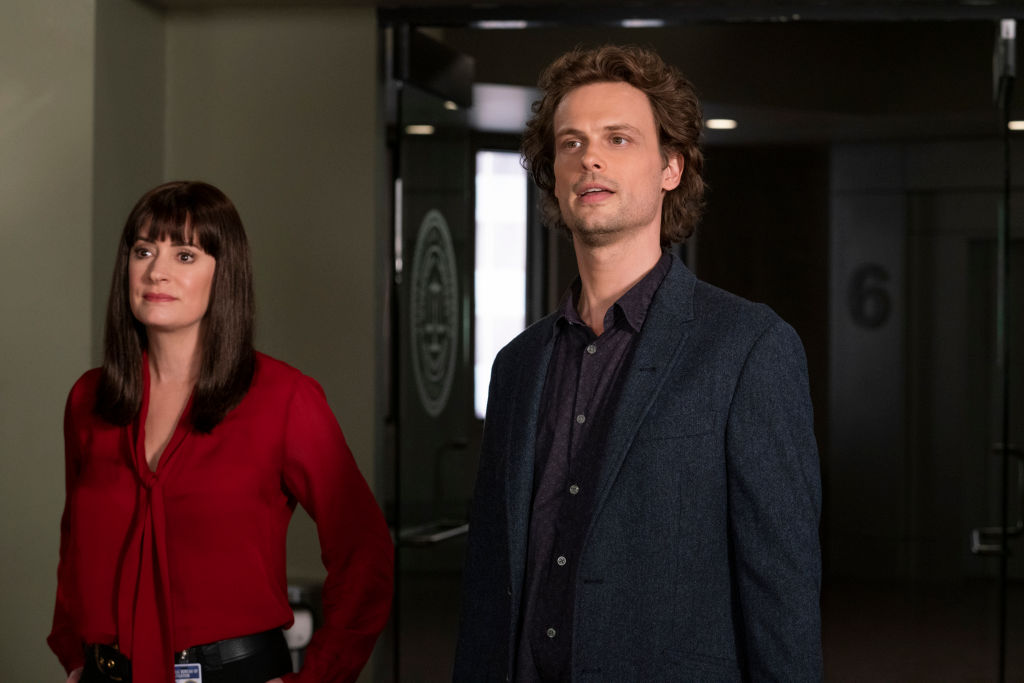 After 15 years on the air, Criminal Minds has become an important part of many fans' lives. Naturally, they were sad to say goodbye to the show, but most seemed to think that the last episode was a fitting sendoff.
"I think they ended this show in the best possible way," one fan commented on the show's official Instagram before adding that Criminal Minds inspired them to study criminal justice.  
"I have NEVER cried about something that's happened on tv," another wrote of Penelope Garcia's (Kirsten Vangsness) final toast at the finale's end. "Even after watching all the Criminal Minds episodes. but this scene. this got me. this all feels so surreal." 
Read more: 'Criminal Minds' Season 15: What Happened Between JJ and Reid in the Premiere?
Check out Showbiz Cheat Sheet on Facebook!