Matthew McConaughey and Janet Jackson Never Made It Past the First Date
Matthew McConaughey and Janet Jackson have been linked to numerous people in the days since they became famous. But did you know they once dated each other?
The two tried to give love a shot in the early 2000s, but as the story goes, that reportedly went out of the window after just one date. Below, find more about their fling and everything McConaughey and Jackson have said about it over the years.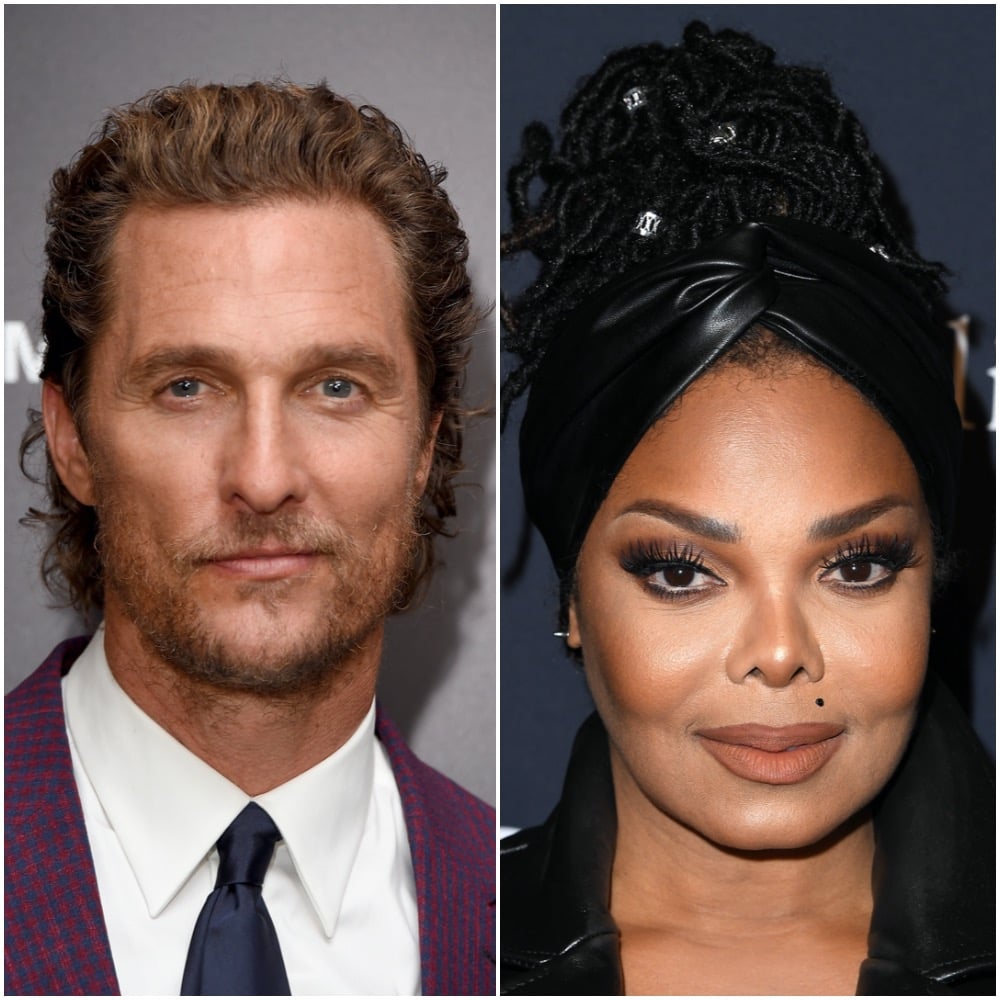 Inside Matthew McConaughey and Janet Jackson's fling
It appears that McConaughey and Jackson met in February 2002, when they were tapped to make an announcement at the 44th Grammy Awards along with Gloria Estefan. Jackson dazzled onstage in a pink crop top that showed her abs and a pair of hip-hugging jeans while McConaughey looked cool in a plaid shirt with leather pants.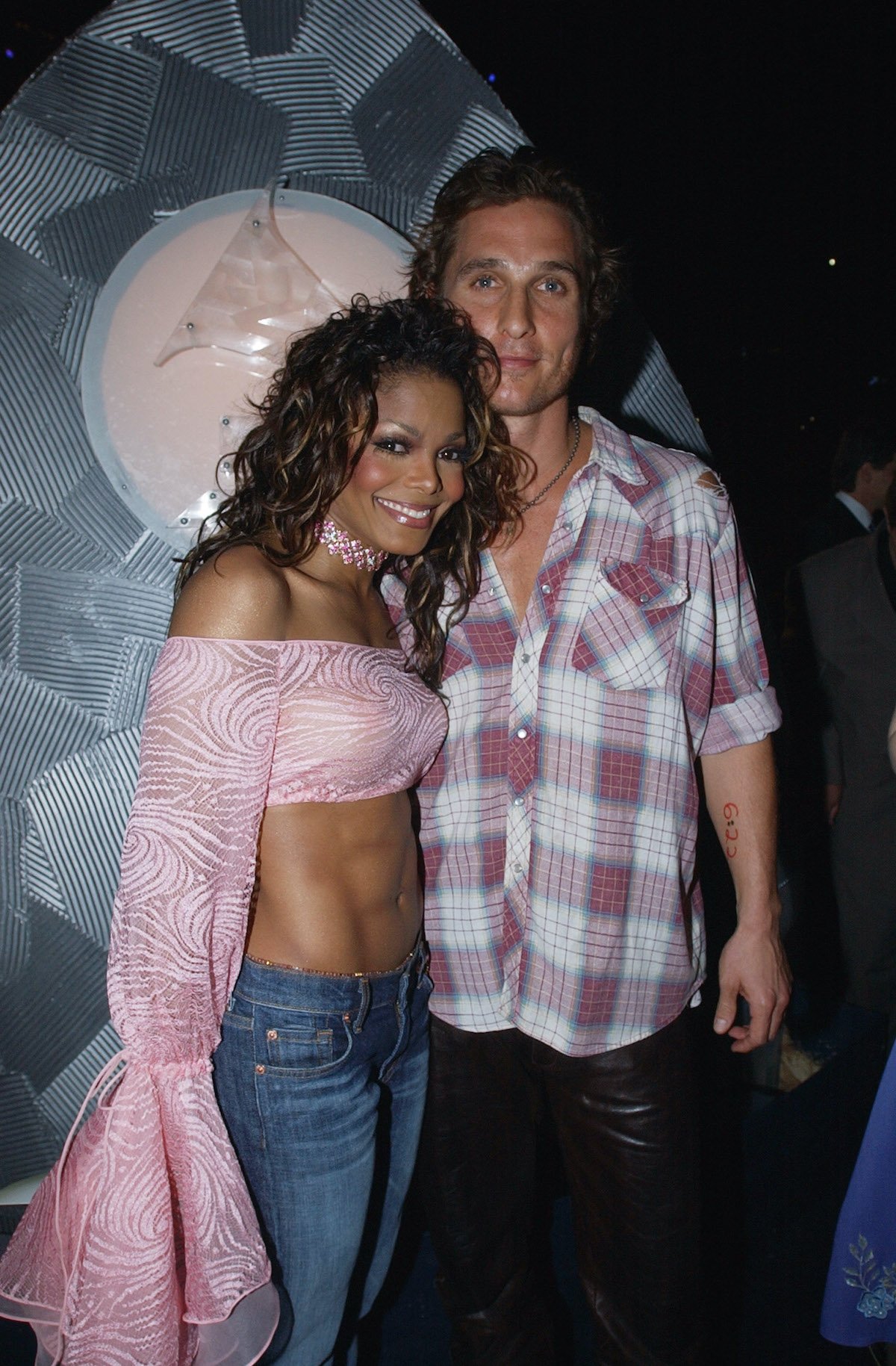 Entertainment Tonight reports that the two hit it off at the event and later went out on a date. As romance rumors swirled, McConaughey allegedly denied them, saying he and Jackson were "just friends." But the "Escapade" singer would eventually own up to the reports, telling Upscale Magazine in 2006 that they briefly went out.
"He is a great guy and such a sweetheart. It was just for a minute, that's why I am so hesitant to mention it," she told the outlet (via The Talko).
Matthew McConaughey later admitted that he and Janet Jackson had a dinner date but said they never went out again after that
Appearing on Watch What Happens Live with Andy Cohen in 2019, McConaughey confessed that his fling with Jackson "sort of" fizzled after their first date.
"We went and had dinner one night. That was sort of it," he shared.
But despite the fizzled thing, McConaughey previously told Elle he "doesn't dislike" anyone he used to go out with. "If I took time to form a relationship, it's gonna hurt when we move on, but are you puttin' Wite-Out over all that beautiful time together? That was real time in your life. It's connected to where you are today." 
He also showed that they were still on good terms in 2006, when he greeted Jackson with a big smile and a hug at an event for Entertainment Tonight.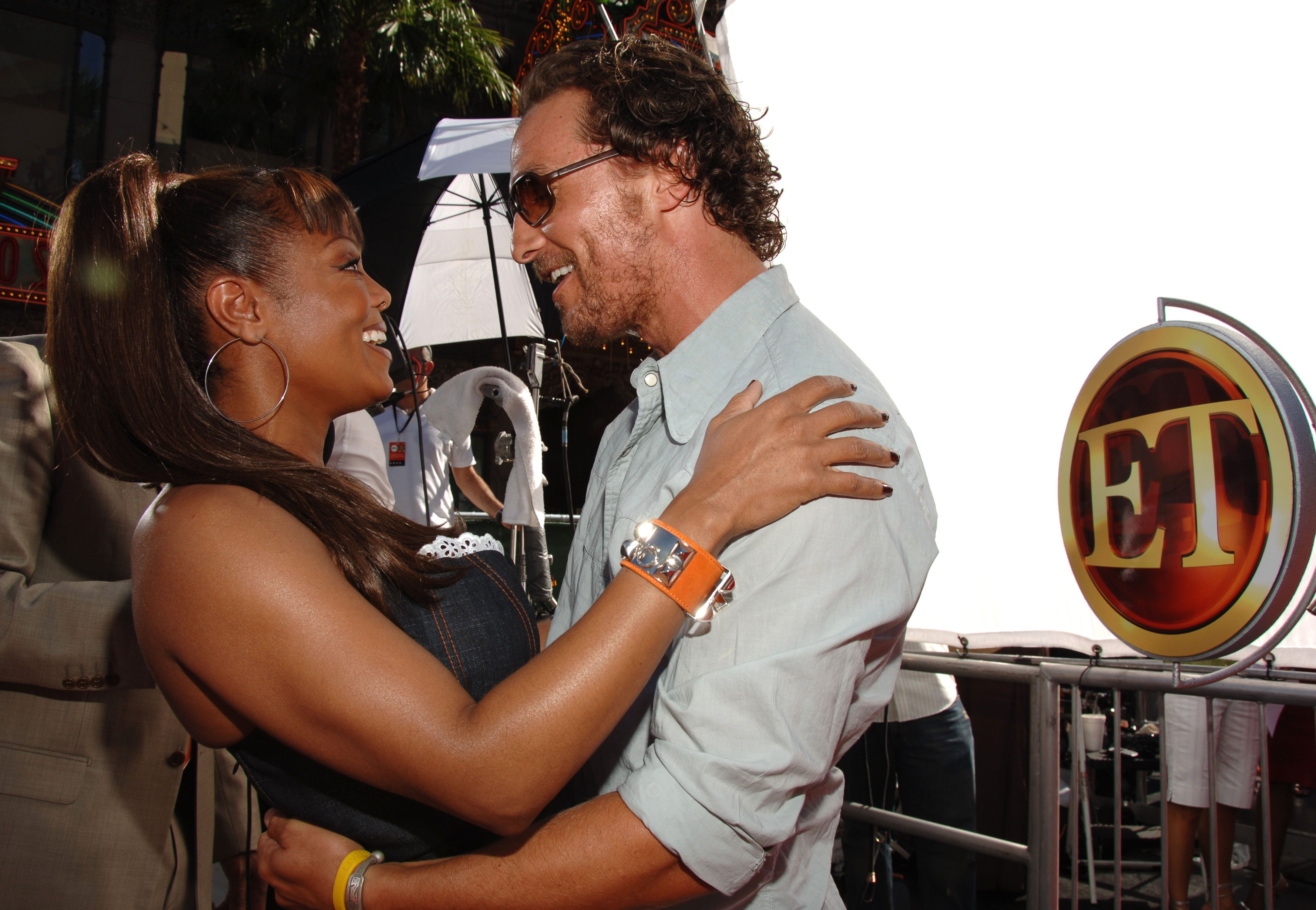 Who are Matthew McConaughey and Janet Jackson dating now?
After their fling, McConaughey went on to date model-turned-designer Camila Alves, whom he met in 2006. "We went out on our first date three nights [after meeting], and the next night I wanted to go on another date. And I've been wanting to go on a date with her for the last nine years. And not with anybody else," he previously told People.
He proposed to Alves in 2011 and married her in 2012, per Men's Health. The two are still happily married at the time of this writing and have since welcomed three children: son Levi, 12, daughter Vida, 10, and son Livingston, 8.
Meanwhile, Jackson married businessman Wissam Al Mana in 2012. The two later split in 2017, but appear to be co-parenting their son, Eissa Al Mana, 3, together.