Matthew McConaughey Has Thoughts on the 'Sexual Tension' Between Jennifer Aniston and Brad Pitt
While Jennifer Aniston and Brad Pitt have been divorced for several years, some fans still root for the former Hollywood power couple to get back together. In September 2020, Aniston and Pitt reunited virtually for a Zoom reading of Fast Times at Ridgemont High. On Watch What Happens Live with Andy Cohen, actor Matthew McConaughey commented on the alleged "sexual tension" between the divorced actors.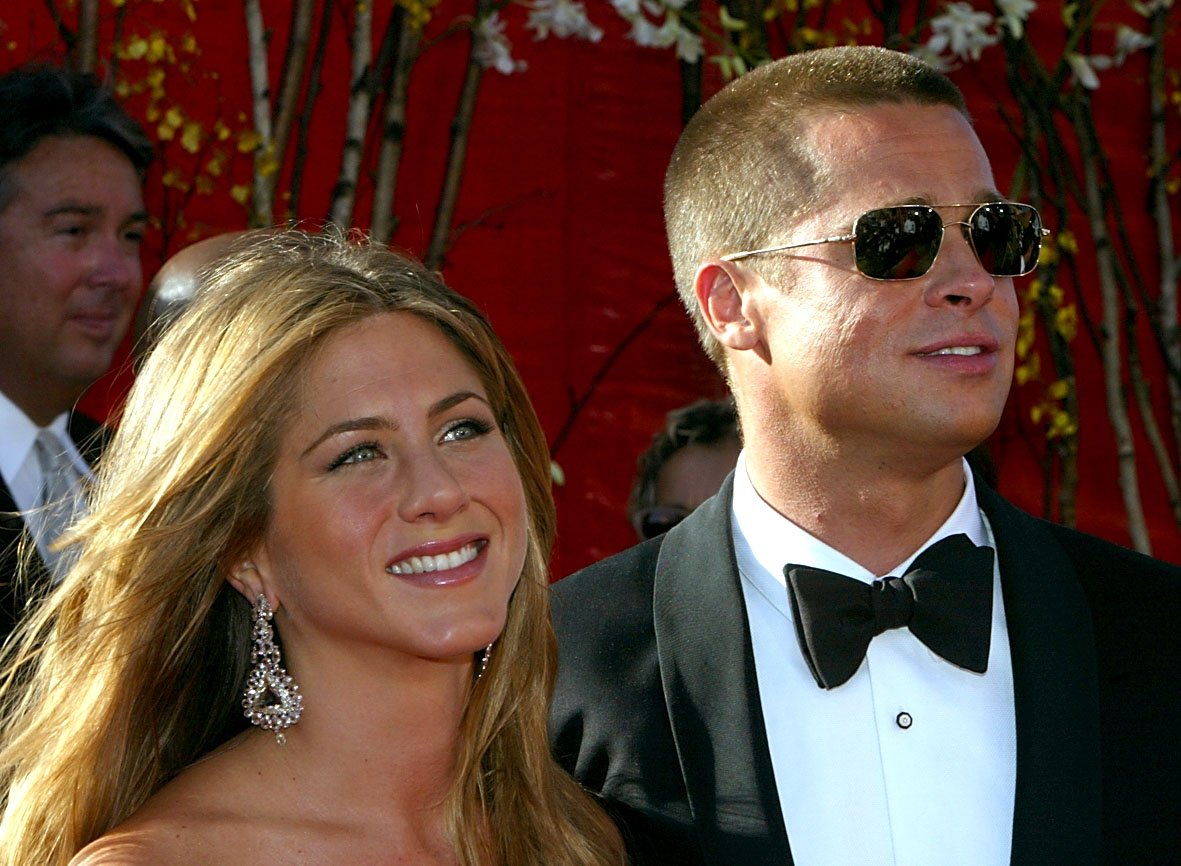 Jennifer Aniston and Brad Pitt virtually reunited
The celebrity-filled Zoom table read featured 1982 Fast Times at Ridgemont High star Sean Penn. He was joined by Aniston, Pitt, Julia Roberts, Shia LaBeouf, Morgan Freeman, Matthew McConaughey, and many more. The goal of the virtual table read was to raise money for the charity CORE.
While Freeman narrated the script, Aniston played Linda and Brad played Brad. The internet was set aflame by the dialouge between the former couple's characters.
"Hi, Brad," Aniston said as Linda. "You know how cute I always thought you were. I think you're so sexy. Will you come to me?"
Throughout their scene together, the rest of the cast shared laughs and broke character at what they were witnessing. Early in the Zoom table read, the two exes greeted each other with a friendly "Hi, Aniston" and "Hi, Pitt."
What Matthew McConaughey thought of the moment
On Watch What Happens Live with Andy Cohen, McConaughey divulged what it was like witnessing the scene between Pitt and Aniston that spread on social media.
When asked if he could feel the sexual tension between the two actors through the screen he sarcastically replied, "It was just so palpable. Yeah, yeah, it was so powerful."
McConaughey then added, "Yeah, no, it was… I noticed that after, that a lot of the topics were about that, or about them. And no, I actually didn't notice anything through the screen, but that made for a good topic the next day."
Jennifer Aniston and Brad Pitt are friends
At the 2020 Screen Actors Guild Awards on Jan. 19, Aniston and Pitt briefly reunited. While the exes are friends, the whole world seemed to focus on the reunion in the following days.
At the awards show, Aniston won Outstanding Performance by a Female Actor in a Comedy Series for her work in The Morning Show. Pitt won Outstanding Performance by a Male Actor in a Supporting Role for his role in Once Upon a Time in Hollywood. Backstage, the two shared a brief hug.
After Aniston's win, ET Canada's Cheryl Hickey brought up Pitt watching Aniston's acceptance speech.
"What does it feel like to have his love and support, all your friends' love and support?" Hickey asked.
"It means everything, we all grew up together, this whole room. That's why their performances just move me and excite me and allow me to be here. It's fantastic," Aniston said.
She continued, "We're part of a community together and now we get to get back to work. We're up at 4 and we're there for 16 hours and we rinse and repeat, and it's a lot of work so it's nice to have a night where you get to dress up and celebrate each other and go back to the hair and makeup truck, learn your monologues."