Matthew McConaughey Tried to Get Cast as a Marvel Movie Superhero
Matthew McConaughey is an actor, sports team owner, college professor, and with the release of his memoir Greenlights, an author too.
He is currently experiencing moment similar to Keanu Reeves' summer of 2019. Dubbed the "McConaissance," it's become an educational and entertaining journey for fans that's full of intriguing stories about his life and career. One of the things he shared is a tale about his attempt to land a Marvel superhero role.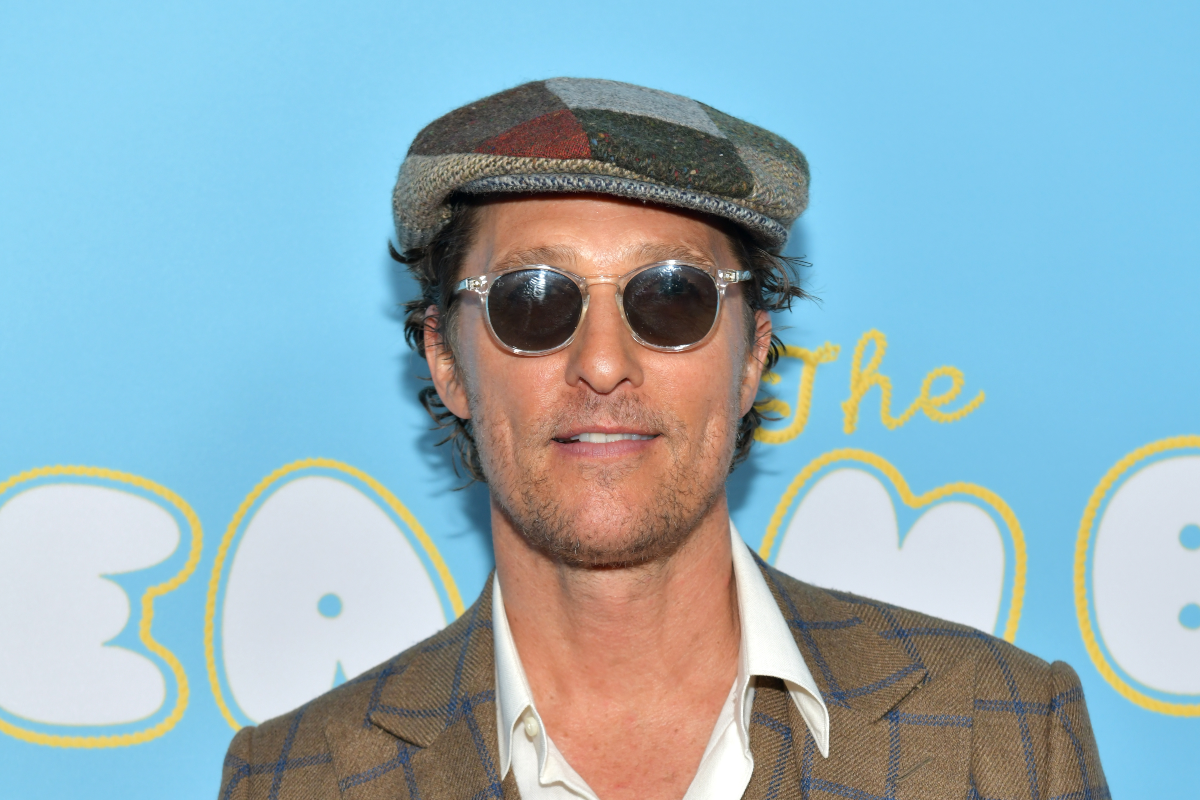 Matthew McConaughey wanted to play Hulk
McConaughey recently appeared on Josh Horowitz's Happy Sad Confused podcast. During their conversation, they laughed over their shared love for The Incredible Hulk TV series starring Bill Bixby and Lou Ferrigno, and the topic of McConaughey playing Bruce Banner came up.
Horowitz asked whether the actor ever got a shot at becoming the famous scientist with an alter ego, and he said he tried. "No, I didn't. Wanted it." Horowitz asked if he threw his hat in the ring and McConaughey kept it short and sweet with his answer.
He said he did but was shot down. "They said no, thank you."
On the big screen, the Hulk's been played by Ed Norton, Mark Ruffalo, and Erica Bana.
McConaughey reportedly turned down MCU role
Back in 2017, rumors floated around that McConaughey was originally in the running to play Ego the Living Planet in Guardians of the Galaxy Vol. 2. Marvel lovers can still find fan-made concept art that features McConaughey as Ego.
As fans know, Kurt Russell wound up playing Star-Lord's father in the Marvel flick, though he was not director James Gunn's original choice.
In 2016 interview with Empire, Gunn stated it was Chris Pratt's idea to cast Russell. "He was actually not in my head initially, but one day Chris suggested him," he said. "And I would have been really disappointed if he'd said no. Hey, if you have to cast anything, Kurt's a pretty good way to go."
It's unclear whether McConaughey was in talks with Kevin Feige or Gunn during the GOTG casting process, but according to the internet, he chose to do a different film instead where he played a villain. Coincidentally, it's one that still had ties to Marvel.
Matthew McConaughey has a connection to the Marvel comic book realm
Fans may recall McConaughey's turn as Walter Padick in The Dark Tower. He played opposite Idris Elba in the film as the villain who was nicknamed "The Man in Black." What some may not know is that the film was based on Stephen King's novels and a subsequent Marvel comic book series.
Marvel released multiple adaptations of King's The Dark Tower works between 2007 and 2012, and the film came out in 2017.
McConaughey told Horowitz that although the team behind the movie was passionate, the creative process for making that movie "didn't completely work" as a collaborative effort. He was almost recast.
Looking ahead, there are still opportunities for the actor to pop up in the MCU as a hero or villain, a choice that would make some fans happy. Who knows? Maybe that wish list casting will be fulfilled with him in the Spider-Man series or another Marvel property.