Matthew McConaughey's Favorite Food Helped Him Prepare for a Movie — Here's How
Matthew McConaughey's favorite food, cheeseburgers, came in handy for the actor while prepping for his 2016 film, Gold, where he played a modern-day gold prospector.
While the actor gained weight for previous roles, Gold marked the first time he packed on pounds without adding muscle, according to E! News. 
"I haven't ever done that," he told the news outlet in Jan. 2017. "I said, 'McConaughey, you have six months to say 'yes' to whatever you want to eat and whatever you want to drink. Whenever.' That was fun," the actor said.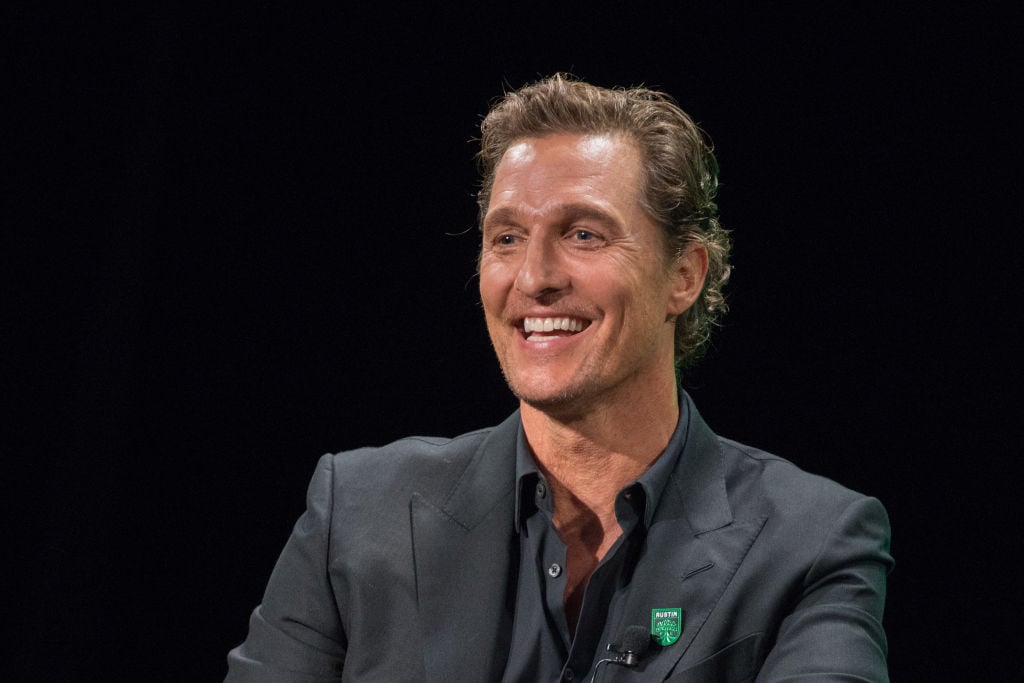 "The only thing that gets tiring is the thought of quitting. It was fortunate that I was like, 'Oh, this is also my job, so let's go—all green lights,'" McConaughey added. 
He didn't give up. By the time filming began on the movie, McConaughey had gained 47 pounds. The movie came three years after the actor starred gave an Oscar-winning performance in Dallas Buyers Club where he lost 38 pounds. He's among the list of actors and actresses who have undergone transformations for roles becoming unrecognizable on screen. 
McConaughey 'ate cheeseburgers all the time' 
To gain weight for the role, McConaughey ate cheeseburgers and frequently went out for meals trying whatever he wanted on the menu over the course of eight months.
"My favorite food is cheeseburgers, so I was eating cheeseburgers all the time," he said. "I was making cheeseburgers. I was trying out all these fast food restaurants that I've never had, or I've only had one time," McConaughey added. 
But he didn't indulge in desserts often, saying that he ate "not that much sweets" because for him "cheeseburgers and beer will do the trick."
He became 'Captain Fun' at home
The actor, who is now teaching a course at The University of Texas in Austin, gained the weight by having no rules when it came to food, which made him extremely popular with his kids.

"My nickname in the house was Captain Fun," he told The Hollywood Reporter in Dec. 2016. "My wife [Camila Alves] misses all 217 pounds of me, and the kids do, too, because any night was pizza night," McConaughey said referring to his three children Vida, Levi, and Livingston. 
Production had a fat suit on standby but McConaughey didn't need it
Even though McConaughey had been packing on pounds prior to filming, a fat suit had been another option. 
"I had been putting on some weight but we had a fat suit and over the weeks of trying to figure out the fat suit to make it work, I really started to put on the weight," McConaughey explained. "So we were like, let's ditch the fat suit and go with what the God gave us."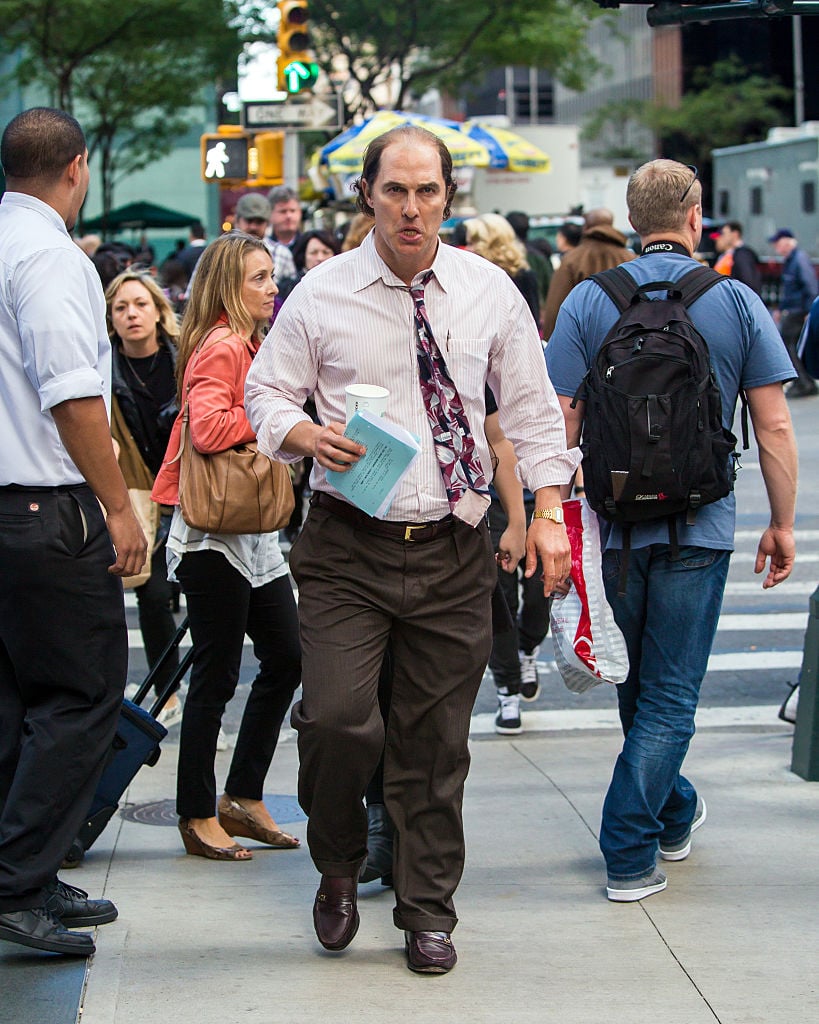 See McConaughey and his additional 47 pounds in the trailer for Gold.
After Gold wrapped, McConaughey went back to his athletic physique more akin to his character in Magic Mike (2012), just maybe not that toned. In the past, the Interstellar (2014) actor has said he exercises in bursts, doing push-ups whenever the mood strikes.   
These days he spends his time teaching college students, attending football games, and posting to his new Instagram account.