Maurice Benard and Other Surprising Names Missing From 2022 Daytime Emmy Nominations
The 2022 Daytime Emmy nominations had plenty of surprises, including the exclusion of many big named soap stars who deserved a nod.
The 2022 Daytime Emmy nominations were announced on May 5, and as expected, there were a lot of surprises. Soap opera actors put in a lot of remarkable performances this past year. While many fans agree these talented stars deserve a nomination, only a select few get recognition. Here is a look at some notable stars who missed out this year.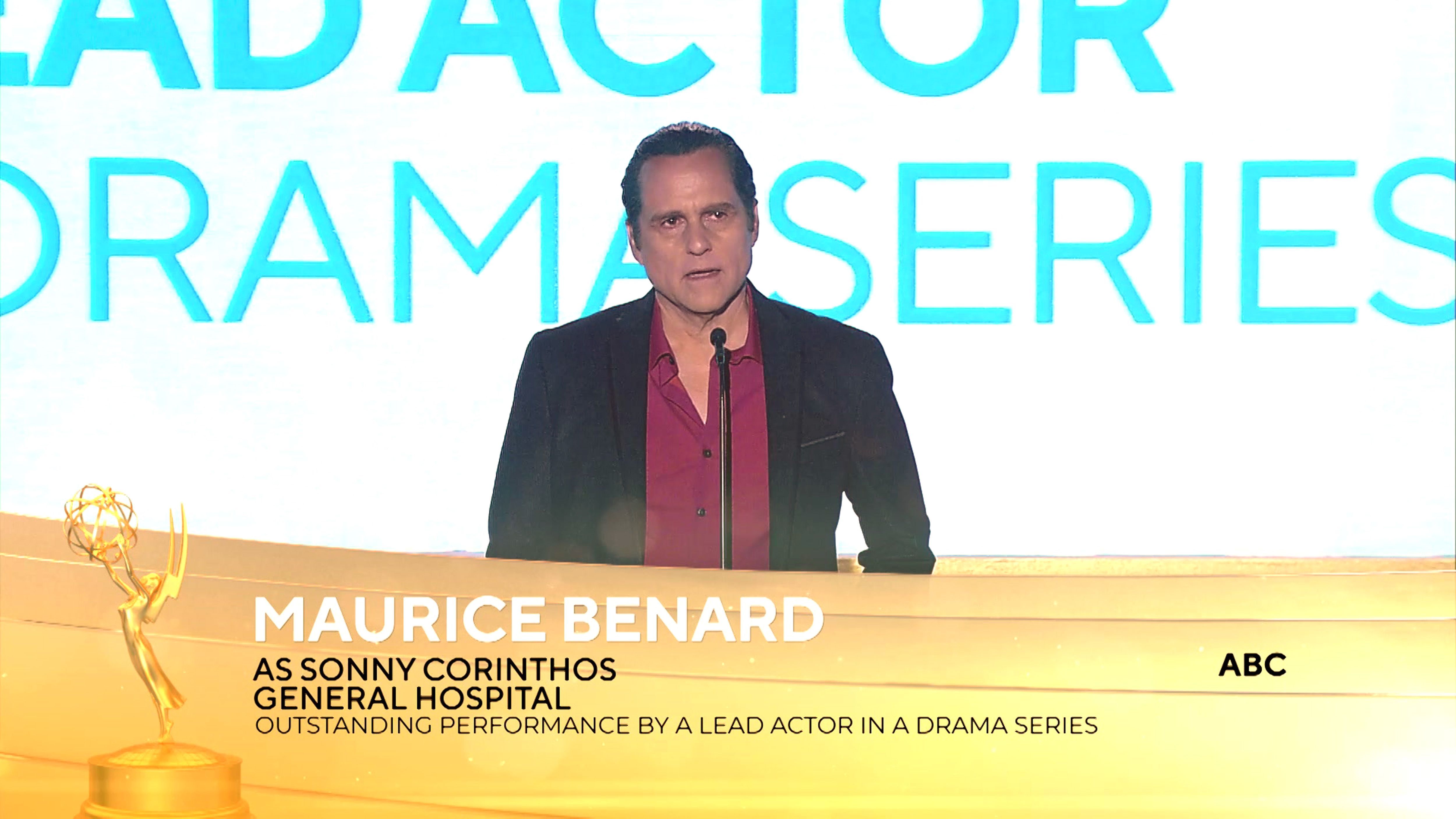 'General Hospital' star Maurice Benard won't be a repeat Lead Actor winner
Maurice Benard already has three Lead Actor Daytime Emmys for his role of Sonny Corinthos on General Hospital. His most recent win came in 2021, and sadly he won't be making it back-to-back wins. Many fans felt he was a lock for a nomination because of the Nixon Falls storyline, with Sonny having amnesia. Yet, Benard's name was missing from the list.
'The Young and the Restless' star Melissa Claire Egan failed to score a Daytime Emmy nomination for Chelsea Lawson's breakdown
Melissa Claire Egan is one of the leading ladies from The Young and the Restless. Egan has scored three Emmy nominations for her role of Chelsea Lawson yet has failed to take home the big prize. Egan gave a fantastic performance with Chelsea having a breakdown after confessing to poisoning Rey Rosales (Jordi Vilasuso). While her performance moved viewers, it wasn't enough to secure her a nod from the Academy.
Camryn Grimes' performance saved the surrogacy storyline
Camryn Grimes is another The Young and the Restless star left out of the Emmy love. Grimes already has two trophies for Younger Actress and Supporting Actress. Many fans believed the actor deserved a Supporting or Lead nomination for the surrogacy storyline.
While the storyline was criticized, Grimes gave a powerhouse performance as Mariah Copeland struggled to give up baby Dominic (Rainn and River Ware). Grimes failing to secure a nomination didn't go over with fans on Twitter. "Where the hell is Camryn Grimes for the story about Mariah giving up Bowie. This actress is continuously robbed for a lead story, and she should have won the Emmy this year," wrote one viewer.
Deidre Hall's devilish performance didn't score a Daytime Emmy nomination
Deidre Hall is the heart and soul of Days of Our Lives. The iconic star has been nominated three times, with her last nod coming in 1985. In 2021, Hall gave her best work when the show recreated her famous Devil possession storyline.
Hall didn't miss a beat as MarDevil, and many fans felt her performances would give her another long-overdue Emmy nomination. However, Hall's name was missing from the Lead Actress list. It may not have been a snub from the Academy; Hall has said that she usually doesn't submit unless she feels she's done extraordinary work.
Emmy or no Emmy, fans agree she put on a hell of a performance.
'The Bold and the Beautiful' star Annika Noelle moved viewers, but not voters
Annika Noelle plays beloved heroine Hope Logan on The Bold and the Beautiful. No matter what storyline or scene she's in, Noelle brings her A-game. Her biggest storyline in 2021 was the return of Hope's father, Deacon Sharpe (Sean Kanan).
While Hope's family tried to dissuade her from reconnecting with Deacon, Hope lashed out at them. Fans saw a new side to Hope as she stood up to everyone and tearfully declared, "I don't need protection from my father." Noelle's scenes were tearjerkers, but it wasn't enough to persuade the Academy to give her a nomination.