'Mayans MC': Where Fans Have Seen EZ Reyes Actor JD Pardo Before
FX's Mayans MC breathes new life into the Sons of Anarchy universe — and it also brought actor JD Pardo to the forefront. Pardo plays Ezekiel "EZ" Reyes, a recurring character introduced from the very beginning who goes on to play a pivotal role after getting voted into the charter and moving up the ranks. Aside from Mayans MC, here's where fans have seen Pardo before.
Who is 'Mayans MC' actor JD Pardo? He plays Ezekiel 'EZ' Reyes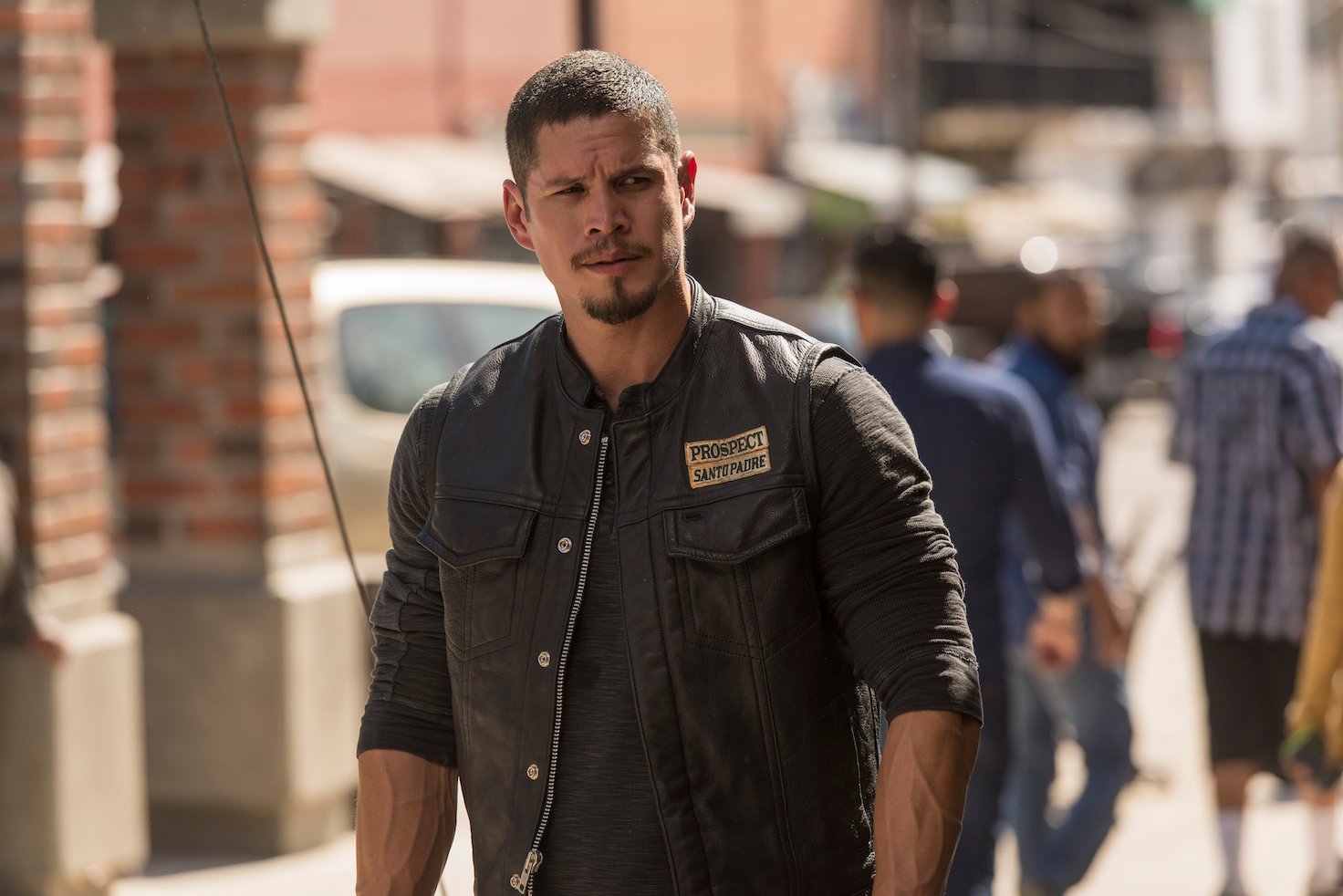 JD Pardo is well-known for playing Ezekiel "EZ" Reyes in Mayans MC. According to TV Overmind, the actor was born in September 1980 in Panama City, California. Before his acting career took off, he modeled for brands like Sketchers and Tommy Hilfiger. By 2001, he had his first acting role in the television series Titans.
Pardo is happy to have joined Mayans MC, as he believes the show highlights real-life issues going on with poverty, drugs, and immigration. Not only does the show provide action and drama, but it highlights real power struggles.
"I'm blown away by [showrunner Elgin James'] ability to see the world and tell the story in such an organic way," Pardo told UPI. "There's a lot going on in Mayans. Any story, you have to believe a part of it, right? We bring in elements to the story that are real."
Here's where fans have seen JD Pardo before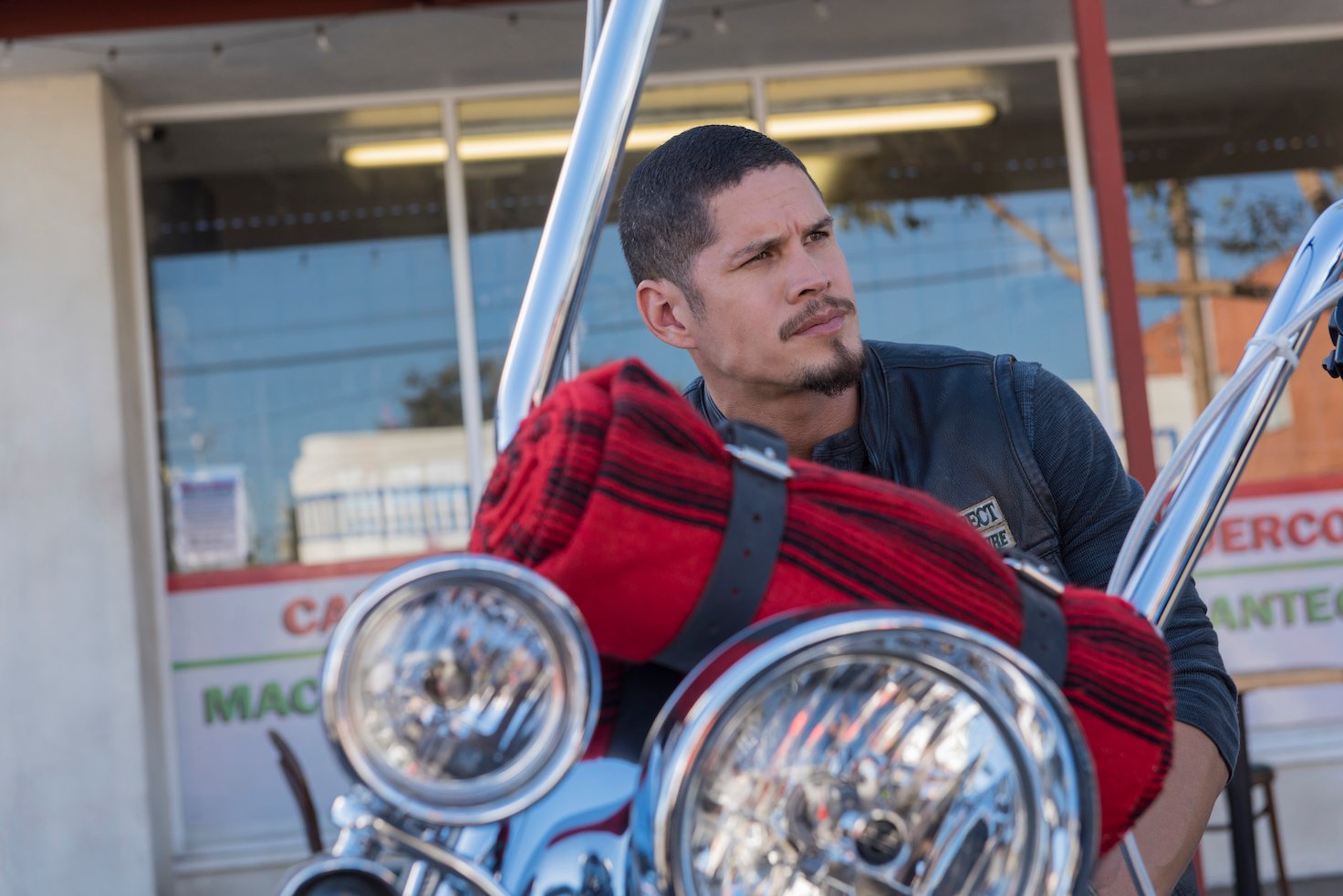 While JD Pardo has attained a lot of notoriety by joining the Mayans MC cast, this is far from his first notable production. According to IMDb, he played Jesus in the series East Los High from 2015 to 2017. He also had a recurring role as Raul Garcia in the TV series The Messengers in 2015, and he played Jason Neville in the NBC Thriller Revolution from 2012 to 2014. In 2007, Pardo played Sean Salazer in the series Drive. Other series credits include American Dreams, Clubhouse, and Hidden Palms.
Pardo also had a small role in the Twilight movie series. He played Nahuel in The Twilight Saga: Breaking Dawn – Part 2. In 2021, he also took on a role in F9: The Fast Saga. He spoke to Collider about joining the Fast family after working on Mayans.
"When you jump onto something as big as Fast, that family has been established, the crew, everybody knows each other, so I really went into it as in, 'How can I serve this family?'" Pardo said. "And for me, the crew always comes first. They're the first ones there, they're the last ones to leave so I put them first. I put their needs first."
TV Overmind notes Pardo was also nominated for the Imagen Award for Best Actor/Television in 2007 for his role as a transgender woman in Girl Like Me: The Gwen Araujo Story.
Did 'Mayans MC' get canceled? What to know about season 5
Mayans MC Season 4 is currently airing. Where does the show stand for the future? Will fans get to see JD Pardo reprise his role in Mayans MC Season 5?
According to TV Series Finale, the show has yet to receive a confirmation on a possible renewal. But its past ratings likely indicate fans will see another season. Mayans MC Season 4 is substantially down in ratings from season 3 (it reportedly averages a 0.17 rating in the 18-49 demographic, which is down 23% from season 3 viewership). Given the higher viewership in the past and the show's loyal fanbase, perhaps FX will give the show another chance to pull in viewers with season 5.
Mayans MC Season 4 airs Tuesdays at 10 p.m. ET on FX.
For more on the entertainment world and exclusive interviews, subscribe to Showbiz Cheat Sheet's YouTube channel.
RELATED: 'Mayans MC' Season 4: Sofia's Tattoo Explained and Why She Went to Prison