Mayim Bialik Called Directing These 2 Hollywood Icons 'Surreal' and 'Intimidating'
Mayim Bialik just made her directorial debut in 'As They Made Us' and shares her experience in heading the film with some acting legends in the cast.
Mayim Bialik continues to juggle her guest hosting duties on Jeopardy! with her Fox Network sitcom, popular podcast, and home front with two sons. The Big Bang Theory alum just made her directorial debut in the film As They Made Us, which she wrote after the death of her father. Bialik's cast in the family drama includes a former co-star from her previous CBS show as well as two acting legends whom she "never thought" would sign on for the project.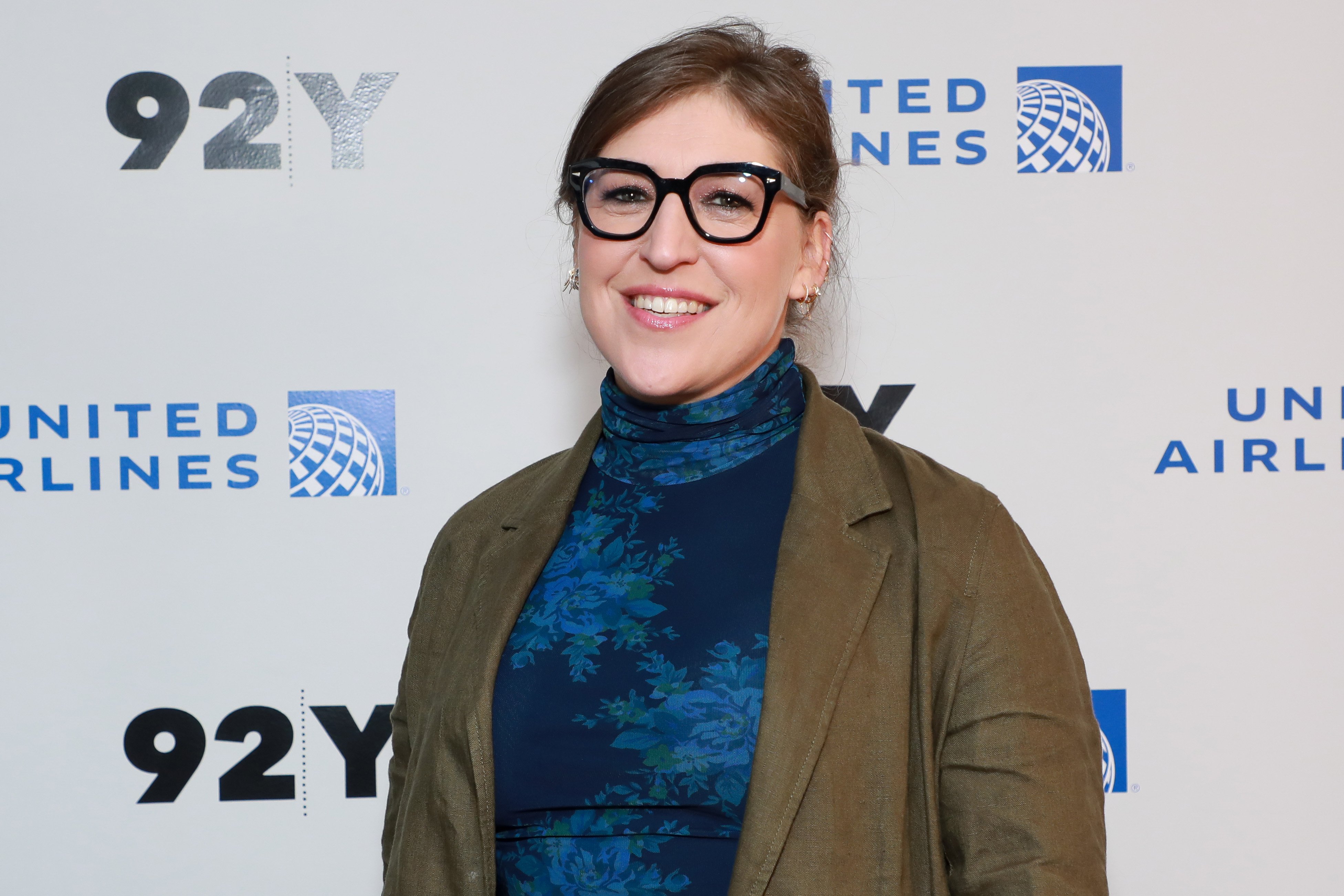 'As They Made Us' is 'not autobiographical'
As They Made Us features Abigail (Dianna Agron), a divorced mother of two, who is dealing with a host of family issues. Her mom (Candice Bergen) has formed a rift with Abigail's brother (Simon Helberg) due to her abrasive and harsh persona, while her father (Dustin Hoffman) suffers from a degenerative condition. Coming to terms with the dysfunction in her family, Abigail hopes to mend the damaged relationship between her brother and parents before her dad passes away.
Bialik recently spoke about taking on the very personal project. While the story reflects some of her own past, it is not based on her family.
"I started writing it about six years ago," Bialik told the Daily Beast. "My father passed, and then there is a year of mourning in traditional Judaism, and after that year I began writing – but not with the intention to write a movie. … It's not autobiographical. Are there things taken from my life? Yes. I like to say that it's based on my childhood and the childhoods of many people who may have grown up with mental illness or with addiction and we didn't talk about it."
Mayim Bialik on being the boss of Hollywood royalty
Bialik admitted she was stunned when Hoffman and Bergen took on the leading roles in her film. Between Hoffman's two Academy Awards and Bergen's closet full of Emmys, the Call Me Kat star expressed her gratitude for having them in the cast.
"It is a dream to have Dustin and Candice playing a couple like that," Bialik said on Today with Hoda & Jenna. "I mean, it was completely surreal. I never thought either one of them would say yes to this. With someone like Dustin, a two-time Oscar winner, and Candice – it was very intimidating, but also as an actor I feel like I get all the things that we're told by directors, so I felt that was a little bit of an in."
Apparently, Bialik's mother was a bit fearful that viewers would associate her with the character Bergen portrayed on screen. The Jeopardy! guest host reassured her mom that Bergen's performance was just her own interpretation of the role.
"My mom is very specifically concerned because Candice Bergen plays an abrasive character, and I just keep reminding my mom – and everyone else – that it's not my mom," Bialik remarked. "It's Candice Bergen's take on a character I wrote that tells a very specific story."
Directing her 'Big Bang Theory' co-star was a challenge for Mayim Bialik
After working with Helberg for years on The Big Bang Theory, Bialik had a sense for his acting style and knew he would be ideal for the role of Nathan. Though the two have been friends for years, she still found it more challenging to direct her former co-star than it was to lead Hoffman and Bergen.
"I would say I'm Simon Helberg's biggest fan," Bialik revealed. "It was a bigger challenge than even directing Dustin or Candice or Dianna, because this is someone who I looked up to so much and who inspired me for the decade that he and I worked together on Big Bang, and now I have to turn around and try and approach him as his director."
She also commented on the support that Helberg provided during her father's illness and on the film set.
"It was also special to work with someone who knew my father," Bialik explained. "I was working with him when my father passed away, so he knew my life. That felt comforting, to have a friend."
As They Made Us is scheduled for release in theaters and on streaming services on April 8, 2022.